It's hard to believe that the first overnight festival of the season is over already! Oh yes, the season is fast approaching, and what a way to kick things off HRH United was! Containing a range of different genres on different stages, the festival was very attractive to us and many of the punters we spoke to. The festival included the following stages: Hammerfest, AOR, Sleaze, Doom, Break, and Stoner. It's great to be at an event of such unity. Here are some of our highlights from the event, across all stages:
Red Rum (Hammerfest Arena)
"YAAAAAARRRRR!!!" Neoclassical pirate metallers Red Rum provided us with a performance that we certainly won't forget anytime soon. They played a cover of the internet hit 'They're Taking The Hobbits To Isengard' – this quite frankly amazing cover, took us completely by surprise. The excitement certainly got to everyone in the room, for it was a Metal Marauders theme this year, which meant a lot of people were dressed as pirates on this day. What a great crowd-pumping band. See our Instagram video here.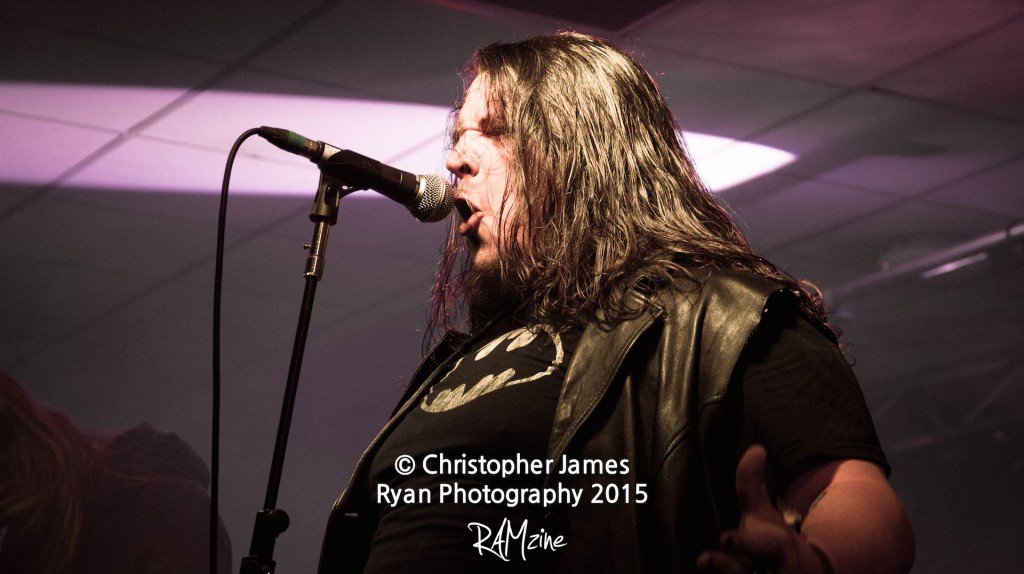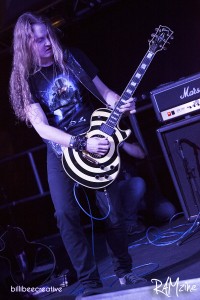 Sepentine (HRH AOR Arena)
Serpentine are a band that we have dubbed as awesome since 2012's Hard Rock Hell. It was great to see them perform yet again – It's as if they came straight from some kind of AOR dream land. We were very happy to hear some tracks off their forthcoming album 'Circle of Knives' – which will be out through AOR Heaven on April 24th.
It was evident from the very beginning that this band are in it with pure passion. As always they produce a set full of technically strong songs and heart felt lyrics. They have had a few line-up changes in recent years, but assured us that they are now settled.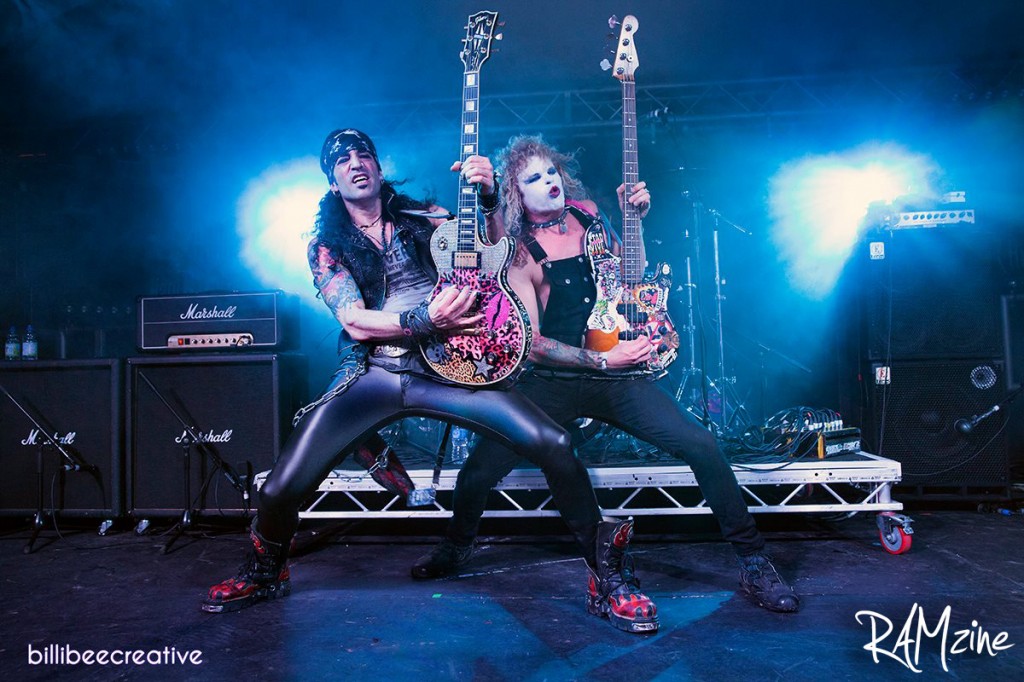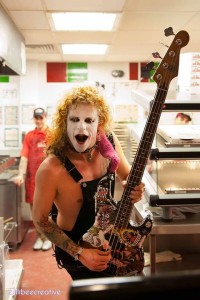 StOp, sToP (HRH Sleaze)
It's not everyday a band orders a pizza during a set. Jacob A.M., lead singer & bass guitarist of StOp, sToP jumps down from the stage, across the crowd, and over the counter into Papa Johns. Playing the Pink Panther theme tune, he scrapers around. This was our first time witnessing StOp, sToP, and they did not disappoint. If you are a fan of all things sleazy, check them out.
Devilment (Hammerfest Arena)
Devilment features the dark lord himself, Dani Filth. We found this set both enriching and comedic. In between his screeching and gloriously murky singing, he stops to say "This song is dedicated to all the beautiful sheep….I mean WOMEN in the audience". An entertaining set indeed. If you haven't checked it out yet, see Devilments latest album 'The Great And Secret Show'. It's a modern take on British Heavy Metal.
Night Ranger (HRH AOR Arena)
US melodic hard rock legends Night Ranger played a staggering set, playing for almost two hours, proving they most certainly have still got it. It's great to see them starting to head back over to the UK more often now. A few years ago had marked their 30 year UK performance hiatus. Night Ranger treated us to covers of Alice Cooper, The Betles, Damn Yankees, and Ozzy.
Orange Goblin (Hammerfest Arena)
Orange Goblin vocalist Ben Ward stands before a crowd already extremely pumped from the raging bands that played before them. By this time the beer was flowing, the crowd raging, the horns were raised and the heads were nodding. The band give off an air of traditional Heavy Metal, that fit right in place in the Hammerefst Arena.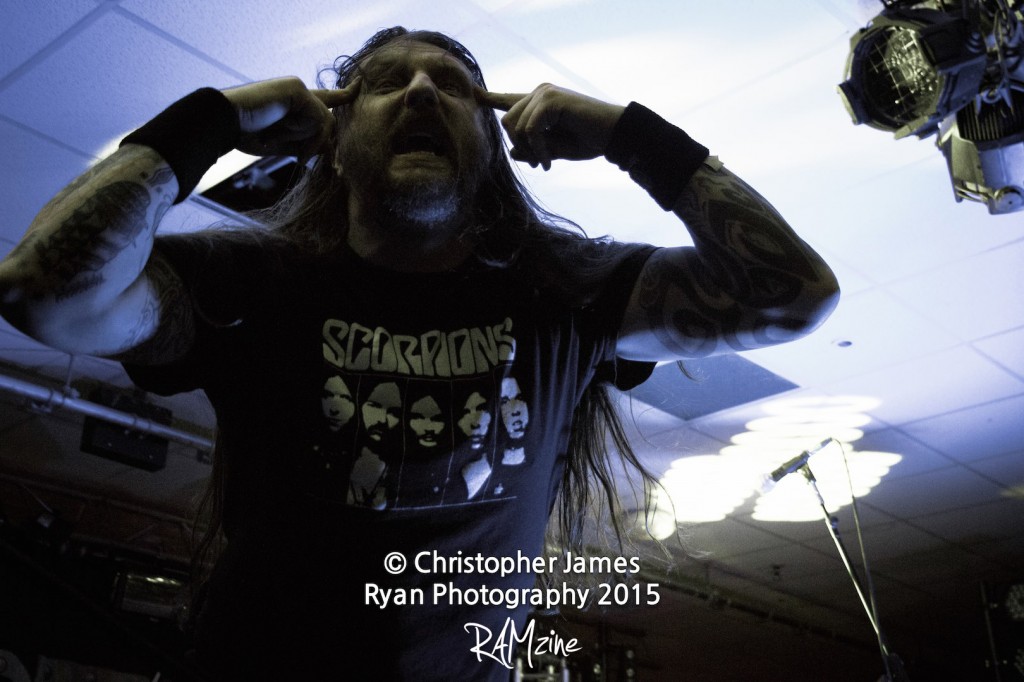 Evil Scarecrow (HRH Closing Party)
What a way to end a festival! Evil Scarecrow packed out the arena, there were people spilling out the doors, into the cold outside. We have never before seen a crowd so in-sync, and on-point with dance moves and lyrics. Evil Scarecrow were a top choice band to end a phenomenal weekend. Highlights of their set include making a couple eat a cake, getting the whole room to scuttle like crabs to track 'Crabulon', and the in-sync robot dancing to 'Robototron'.
See our video from the center of the crowd during 'Crabulon' here"
Stay tuned all this week as we release backstage interviews, and the many photos we took across the weekend!
With to Thanks to: Lisa Billingham, Rob Billingham, Neil Mach, Christopher James Ryan.
Check out the RAMzine review of Hammerfest and HRH AOR Festival in the next issue of RAMzine – out April 6th 2015.