The North Yorkshire electronicore/metalcore act Asking Alexandria long ago ventured their own route through minefields of rebuke, to emerge spectacularly victorious as a purgative dephlegmation of all that's holy & unholy in the realm of post-hardcore rock.
By collectivizing all the spirituous danger and excesses of post hardcore, AA developed an entrepreneurial hybrid of stadium rock that cleverly synthesized the genre's dramatic polychromaticism, charged it with metalcore urges, then plugged in their own trademarked lifeline of electrotechnical stimulation.
The result has been extraordinary success: they bagged two gold-certified singles ("Final Episode (Let's Change The Channel)" and "Not The American Average") and earned over a billion cumulative streams and views worldwide.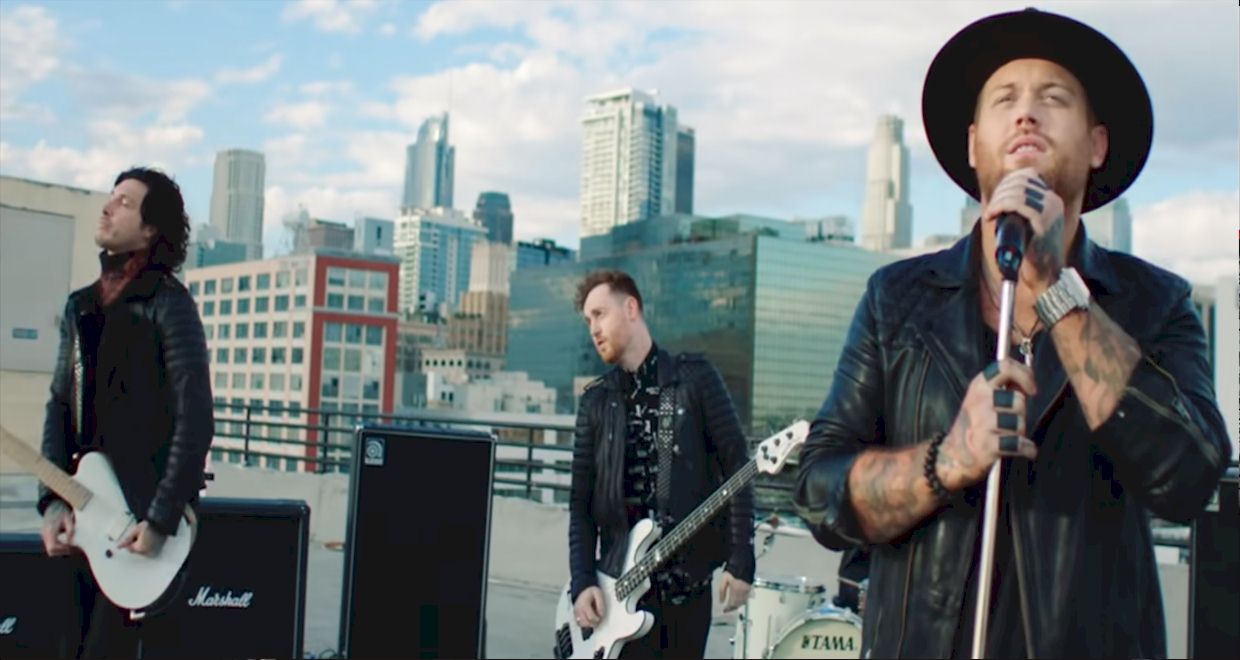 Exacerbating the tension, as ever, the quintet that now consists of: Ben Bruce (guitar, backing vocals) Danny Worsnop (lead vocals) James Cassells (drums) Cameron Liddell (guitar) and Sam Bettley (bass) — launch their sixth full-length album, titled "Like A House On Fire" out via Sumerian Records, due May 15, 2020. And they won't hold back on the tumult.
"We don't take the easy road," exclaims Ben. "We take the difficult road that leads to something spectacular. That's how we've always been..."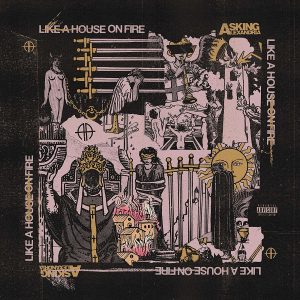 Thus, first track 'House On Fire' is a mosaic of vibrant cornices, fragile rhythms, and an evenly tempered & attenuated vocal that is tinged with melancholy against a blurred plot of textures. The harmonies are succulent and the chorus is plushy. This is friendlier and smoother than you might expect, but remarkably stimulating.
While 'Antisocialist' is a bit riffier, with memory foam & viscoelastic synthesizers and reflective vocals. No, it is not heavy. No, it does not contain menace. Yes, it highly commercial in flavour But it's as catchy as a soap fish in a toilet bowl. What more do you want? And it's bumper-to-bumper full of meticulousness.
'Down To Hell' has an omnipresent la-la (So What? Pink!) and yawning chunks of Nickelbackish bass; plus the whole thing smacks of Fall Out Boy in a trance. There's no scream, there's no blade, there's no violence, and there's (almost) no energy. Maybe they say it best themselves: "Move aside, make a hole for a waste of potential / move along, nothing to see here, don't pay too much attention…"
If you're expecting the candid sincerity of 'Stand Up and Scream' or the unbridled dynamism of 'Reckless & Relentless' you'll be in for a shock. But if what you seek is a ready-mix of moshable, thundering, spellbinding and celebratory rock that is easygoing, kinda undemanding and, to be frank, toothless… this will be for you.
Like A House On Fire is the new album from Asking Alexandria and will be released on Friday 15th May 2020 via Sumerian Records.