For all the reasons you possibly could have to skip out of work early and head to the Capital, Morbidfest is just it. Sitting in just before the awesome Desertfest takes over Camden, it is a night of the almighty heaviness from the dark side.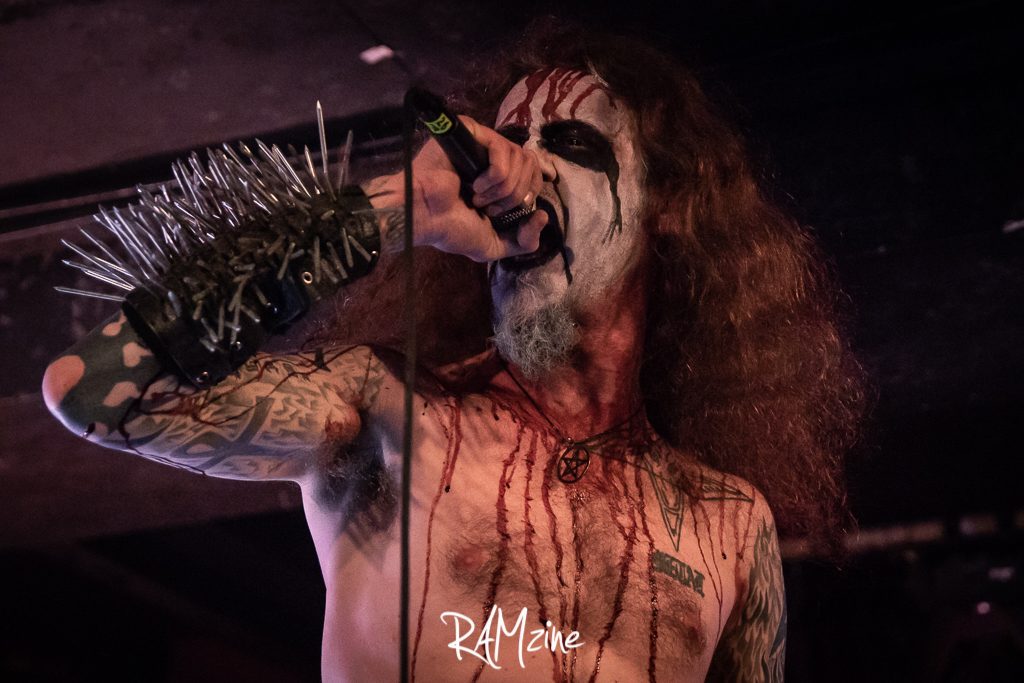 The troubling fight of being first on to extremely early doors sees its largest challenge usually being the crowd, or lack of. This however, deters the black metal locals NahemiA not. The place is full of a small handful of people, but they play with the stage presence and effort as if it's packed out. Pigs heads, skulls, smoke and corpse paint along with props bring an added tension to their cutting black metal performance. Harsh, brash and more to the point, rock steady. They delve deeply into themselves to give it their all and do not disappoint, and that's without putting aside the black metal style compared to the rest of the line ups death metal line up.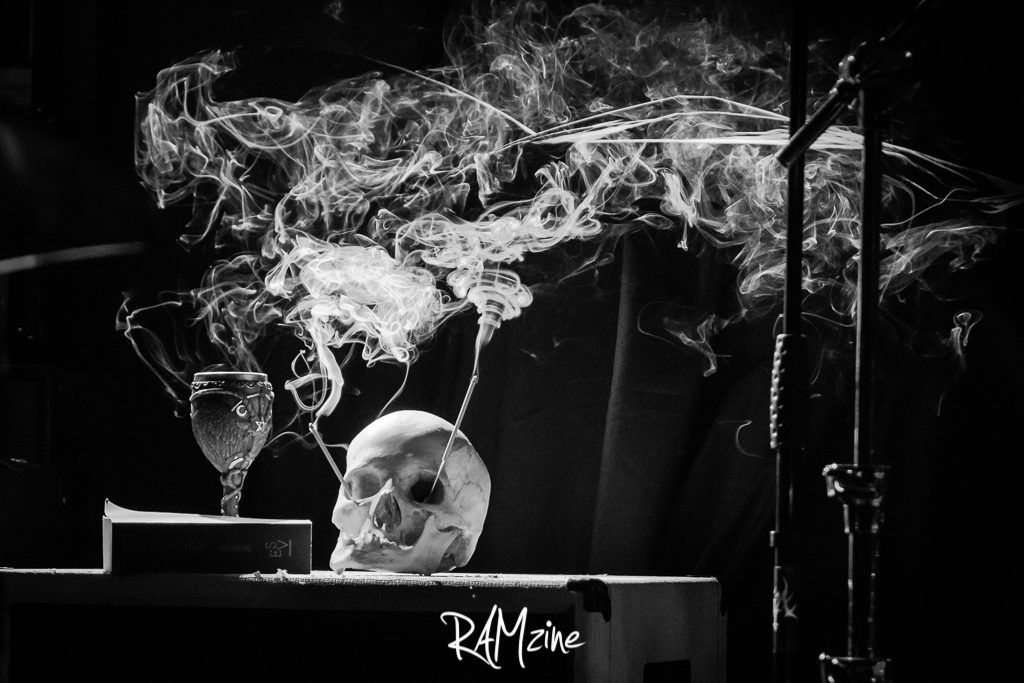 With the somewhat new boys in comparison clearing off the stage, the legendary bands take their turn, and first to take their steps to the stage are Italian outfit, Sadist. Just as theatrical to watch, the musical side of things provides technical and progressive touch, they're celebrating their latest album Spellbound and their show lives up to their name. Vocalist Trevor Nadir dominates the stage, clad in a blackened apron, devilish horned helmet and chainsaw for added effect, he certainly draws the attention of the eye, but is sure to share the light with the flamboyant bassists skill and mesmerising talents of guitarist/keyboardist Tommy Talamanca, often playing both instruments at once and still finding the time to make it look effortless. Somewhat hidden away is the ticking clock that keeps the machine going strong. The crowd grows quickly and the band lap up the ever growing crowd, upping the ante they have done, and throwing the gauntlet down to the rest of the veterans.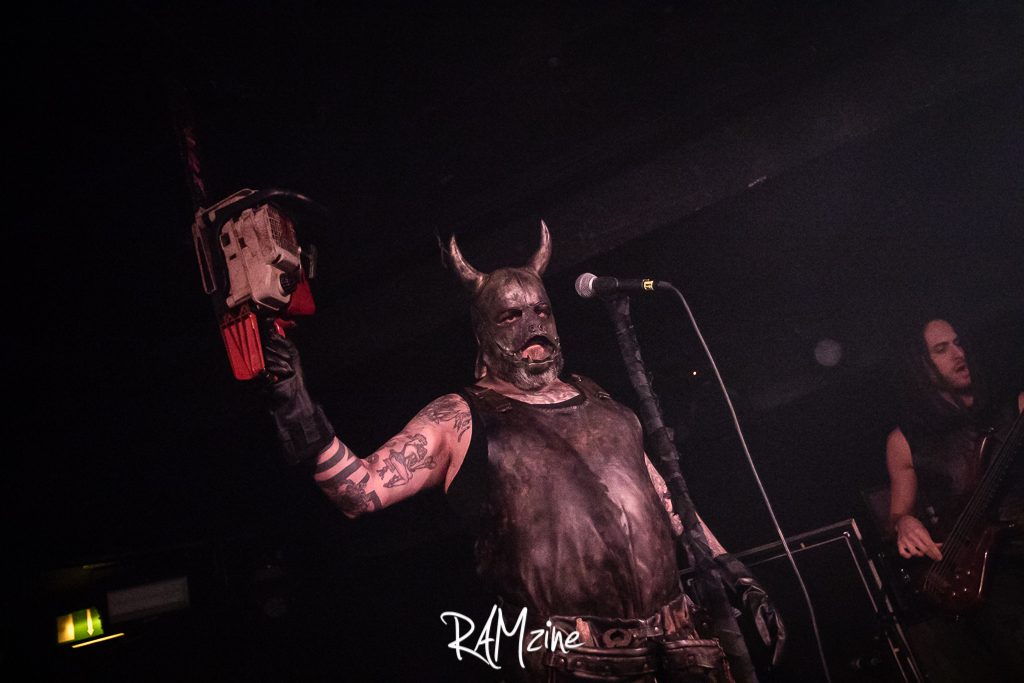 Germany arrives next with Atrocity, one of those few bands that perform without a live bassist. Sounding completely drowned out with drums and vocals at first, the bass did seem missed, but as they plow on the sound in the venue evens out and soon fills up. Half of the band having only been part of the unit for around a combined time of a decade, but the other half of the band have been treading the stage for a combined time of approx. 93 years. Despite all the years added together, they carry themselves with a youthful, fresh feel and know how to engage the crowd hugely. Having themselves a great time, they don't seem to want to leave, and it doesn't feel like it could get much better either, but Vital Remains have their own thoughts on that.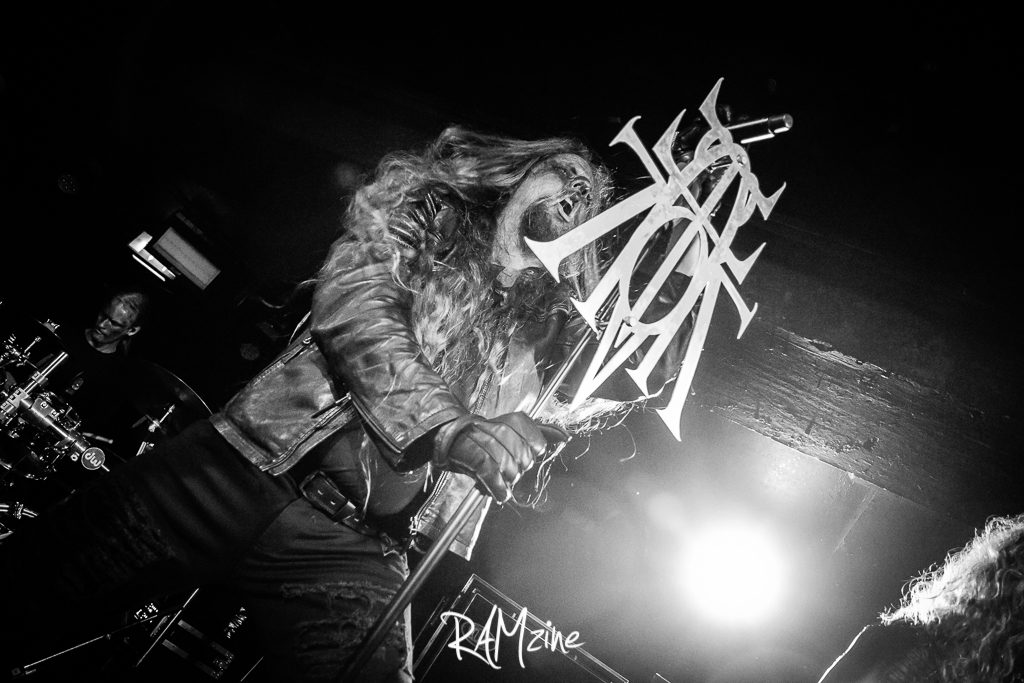 It's not often that a band won't demand some movement from the crowd, but with vocalist Brian proudly stating their shows are known for a little violence, he actively demands it, and if the crowd can't bring it, he will jump in and start it himself. Having a huge roster change since their inception in 1988, guitarist Tony Lazaro is the only remaining original member from its inception, but they are solid as can be in their current live unit. The crowd turns into bedlam, crowd surfing, circle pits, and Brian even crowd surfing himself. As if that wasn't enough, he manages to get a wall of death, and for those that have never been to the Underworld, this is all regardless of the huge concrete column in the center of the floor. It's fair to say that the crowds' intensity matched the bludgeoning death metal Vital Remains create. All finished off in a sea of red lights and the pouring blood from the ram's skull. They even make a point to share their love and support not just for their tour mates, but the opening act NahemiA too, making a point to say it was great to see their live performance and display, something that should have made the crowd wish they got there earlier. Superb.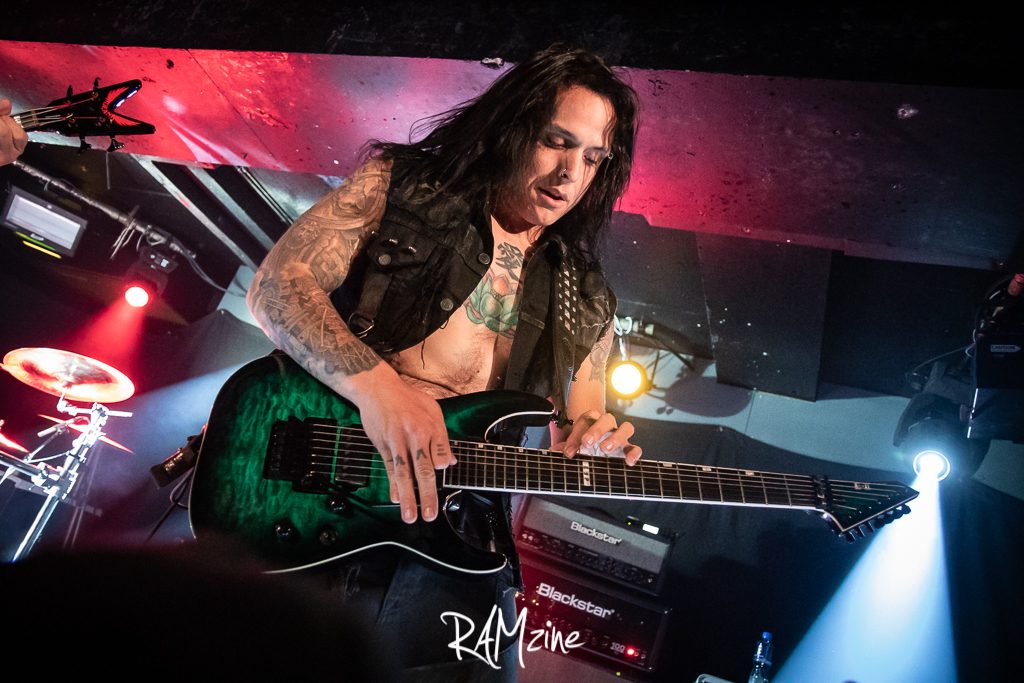 I Am Morbid are the final act to take to the stage and the reason the entire Morbidfest became a thing. Mr. David Vincent of Morbid Angel fame bringing what is known as the classic era of Morbid Angel to life again with some extremely talented men around him. Drummer Tim Yeung who really shouldn't need an introduction, lead guitarist Bill Hudson who among many acts, had a brief stint filling in as lead guitarist for Vital Remains at one point, and recently joined Kelly McLauchlin of Pessimist/formerly of Possessed. Vital Remains are a tough act to follow for any band, but David is as cool as ice and takes it all in his stride, the crowd could not be more pumped up and it soon kicks off strong right where Vital Remains left off. Members of the line ups previous bands stand side of stage beers in hand and headbanging together too, such was the impact Morbid Angel had on peoples lives. Dave finds time to talk between gaps in songs, his dominating figure showing no signs of wear at all with his trademark signature Dean bass which is just as recognizable as him. He goes on to talk about what was coming next, and how those songs are his favourite of that era, and it's awesome to actually hear someone saying that and seeing all the faces light up with joy and excitement about songs written so long ago, let alone played so often. Despite a mammoth set, the night is curtailed by the early curfew of the club night that follows much to Dave's, and the crowd's frustration, he actually sounds like he could play for another hour or so without issue, and the crowd despite the sweaty, exhausted mess they are could keep going just as long. It isn't like Dave hasn't the worthy material for it either, but all good things must come to an end.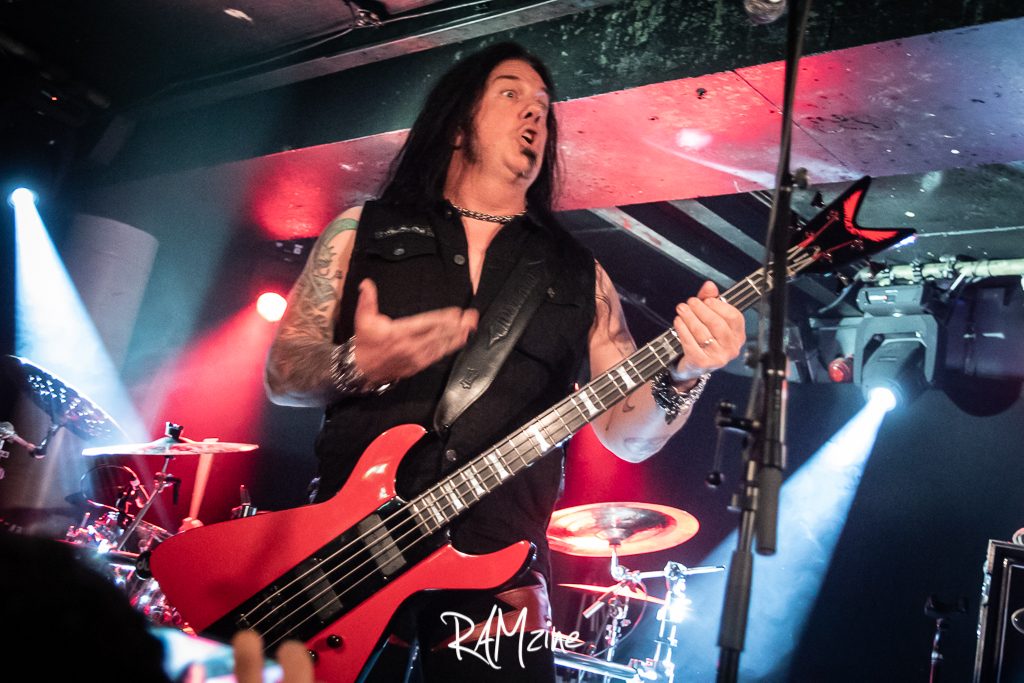 Other than the crazy early doors, the only other downside (ignoring the fact of what turned out to be a broken rib!) was the lack of picket board religious type that the line up usually brings, to see Brian Welcher outside with them with his own board and openly satanist way of life would have just been the cherry on top. Morbidfest was fantastic, and we cannot wait to see future endeavors!