The past year has been pretty mad for Nails. With a sudden 'hiatus' if you please, which left them cancelling their 2016 Euro tour and a radio silence that left a fan base in the dark without any answers as to what was going on, it left a lot of people wondering what the future of the band could indicate. So when Nails rescheduled their Euro / UK tour for 2017, it was evident that these shows would sell out fast. And on a dreary, dark winter night in Camden Town, Nails are about to lay any doubts and worries to rest to a sold out Camden Underworld, and prove something far beyond what anyone in attendance could realise.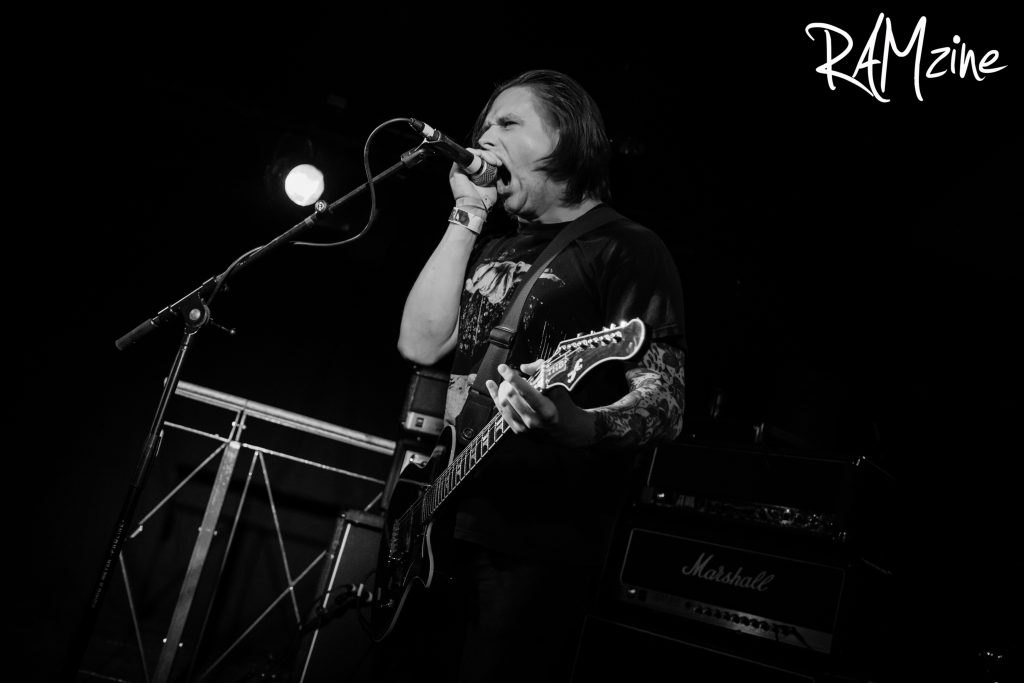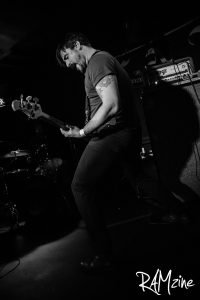 The first opening support band is Kent based hardcore / metal merchants Harrowed, who are on spectacular form tonight. Showcasing a pulverising blend of doomy and deathly metal groove, with the ferocity of the darkest corners of hardcore and punk; Harrowed are essentially the perfect band to be kicking off proceedings. Their set certainly gets a small sea of heads banging and some slamming going down in the pit area. But with the announcement that they are currently working on their new record, this only can indicate that 2018 is going to potentially be a very interesting year for Harrowed. Be sure to watch out for these guys even more so next year, because after this display, they could well be your new favourite metal band!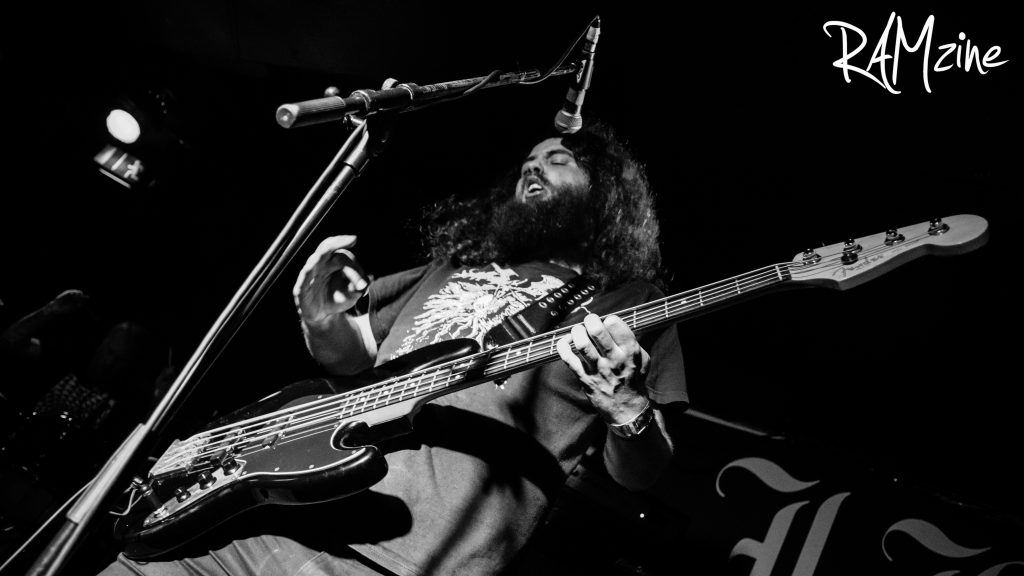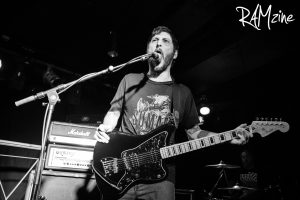 Next up are Plymouth based noisemongers Helpless. These guys bring a slower, sludgier dirge to the table which evokes some filthy amount of headbanging and doom-laden dread. Whilst they do not have the immediacy of Harrowed, they make up for that in foreboding and relentless riffage that takes you on a slow burning journey in to their world of heaviness. It certainly was a cool set, but one felt that it was taking it down a gear in terms of musical impact. However this is not a bad thing by any means, because  this essentially gave everyone a nice calm breather before Nails took to the stage.
There came a moment during tonight, where yours truly and our esteemed photographer happened to bump in to each other in the pit in amongst all the chaos, and I feel it is suffice to say that we were both laughing in disbelief as to how f***ing heavy and musically precise Nails truly are in the live setting! But allow me to digress a little…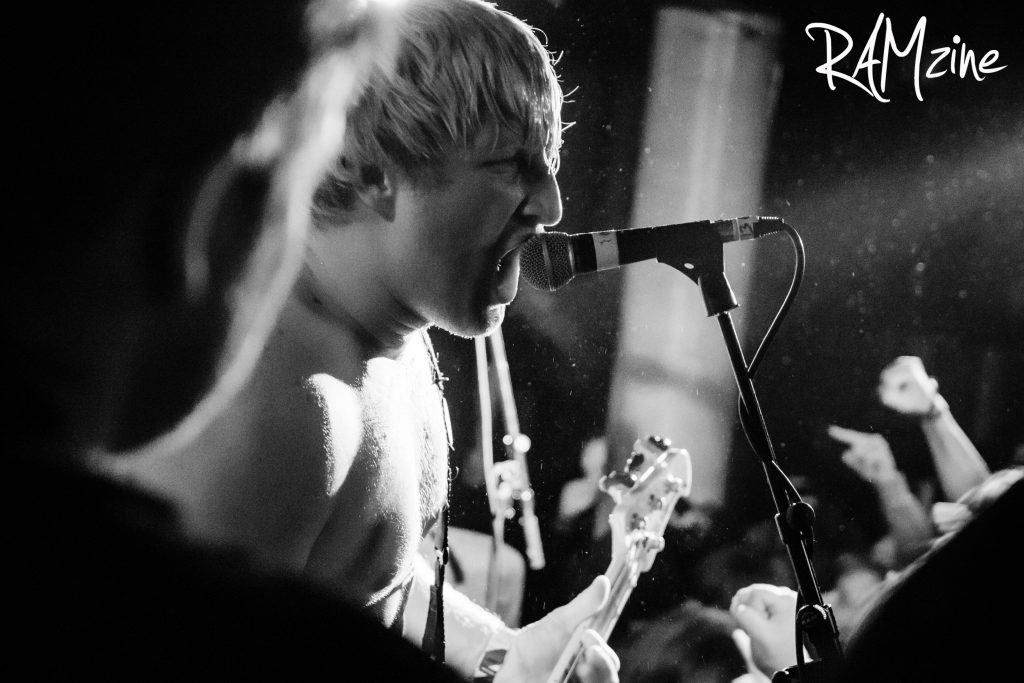 When Nails emerge on to the stage, they are greeted to a heroes welcome, and it is immediate from the start just how truly happy they are to be here.
Hell I cannot even pin it down to any key highlights, because this whole set was just sheer incredible. Be it the classic older material, to the newer choice cuts like 'You Will Never Be One Of Us' or 'Life Is A Death Sentence', or even a great cover of GBH's 'Sick Boy', the band to crowd connection and participation is just relentless. Not just in terms of energy, but the magnitude of how unforgivably sodding heavy the audible attack on the senses is! The crowd itself is just non-stop in the pit and even when diving off the stage.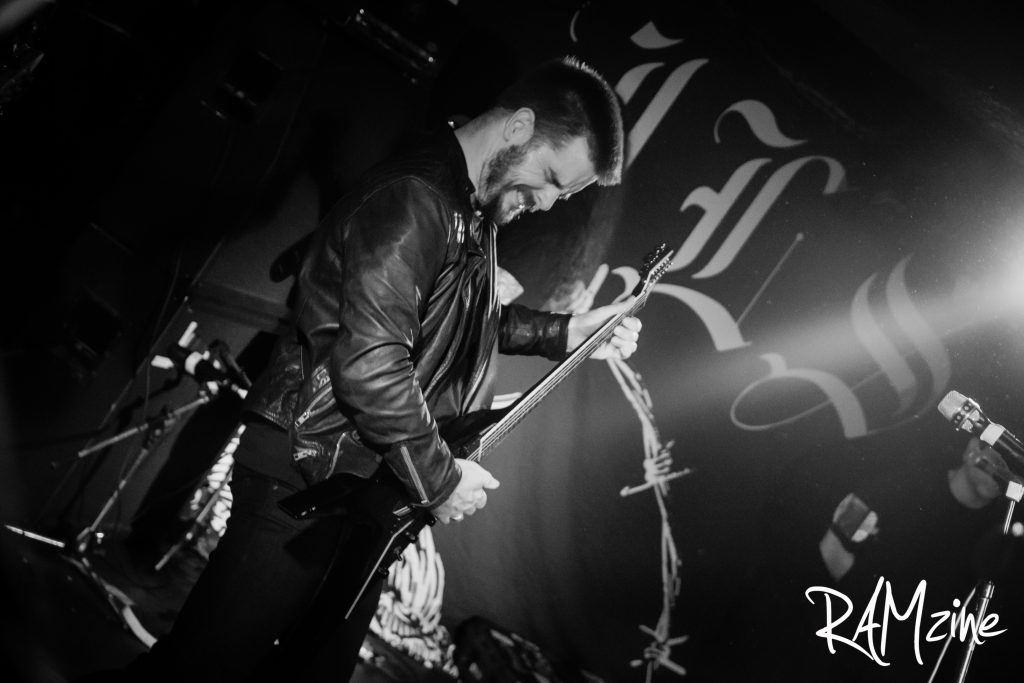 In fact it conjures memories of what I used to see from live videos of the 80's Bay Area thrash pits, and some of the early 90's Slayer pits when I was growing up. Yet another moment standing from the back of the pit watching the carnage unfold, was once again laughable, but not in a bad way by any means! it was just the sense of just how unbelievable and relentless the whole experience of witnessing Nails truly was.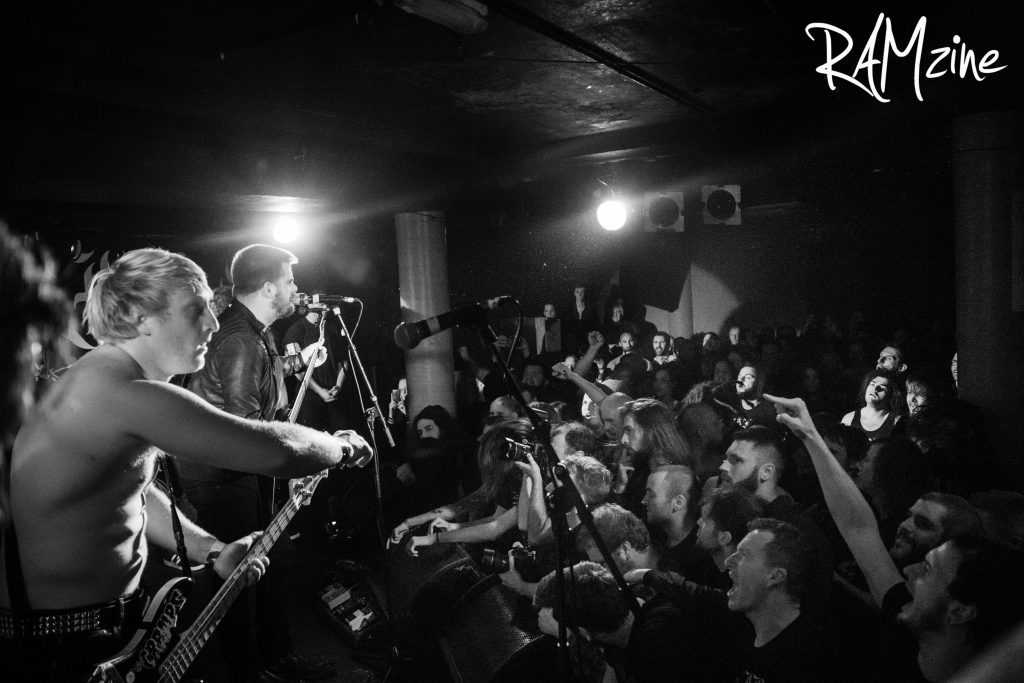 Another really wonderful thing to see is just how much fun they were having onstage too. Vocalist / guitarist Todd Jones also applauds the UK crowd for being 'the one place that truly understood what Nails is about', whilst also going on to say later on that this is one of the best shows that they have ever played. Hell, even when bassist John Gianelli is wearing an empty Stella Artois beer box on his head as a hat, you know that there is a jovial spirit that is present in amongst all the chaos in the eye of the storm! And that is truly a wonderful thing to see. Just because bands play serious and heavy music, doesn't mean they are not having fun! Tonight is just a perfect example of a visceral and aggressive catharsis in amongst a room of metalheads, punks, and hardcore fans from all over. But more importantly on this evidence, Nails could well be the heaviest band on the planet right now. Not just that, but a band who are about to become the newly crowned kings of extreme metal and hardcore punk.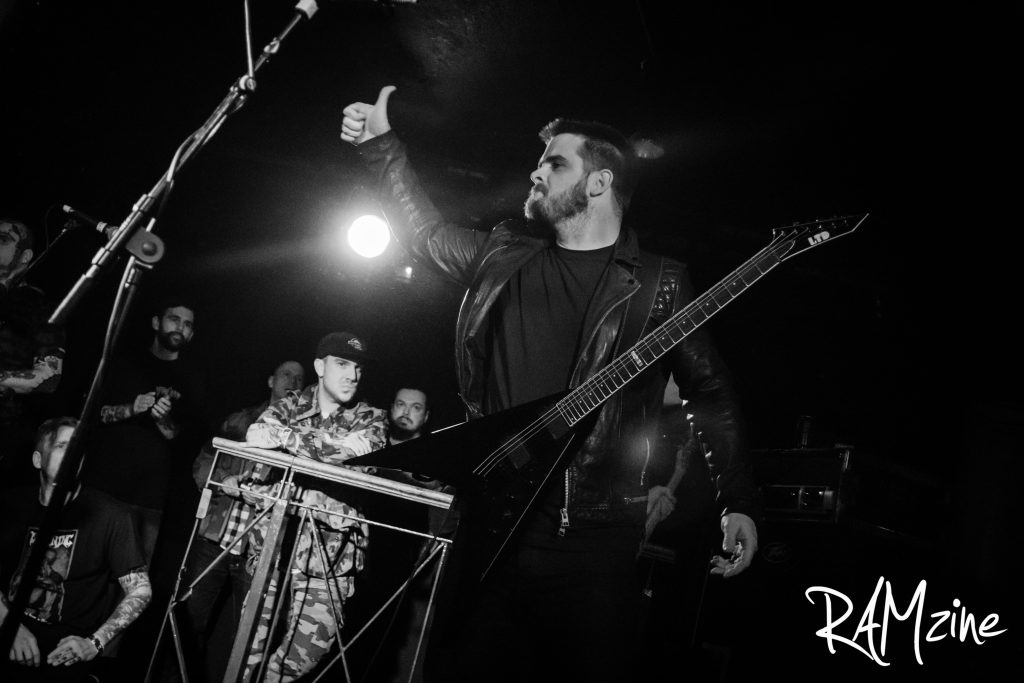 But also for your information, your incredible review / photographer duo are still recovering from this show. We enjoyed it very much!