FRIDAY
After the syrupy Graham Bonnet Band (who got things going early at around 4pm Friday with a great set of recognisable toons — what a fab start!) we careened with sufficient buzziness straight into a sizzling set from the unbelievably-wunderbar! American rockers Last in Line (the original line-up of Dio) with the terrifically cool Viv and Vinnie who brought shouts of joy and tears of celebration. Also with Bay Area rockers Y&T (less guitarist John Nymann, who became very ill last minute, we wish him a swift recovery) and headlining the Friday night the tribe's favourite militia-men SAXON who played, as usual, a fabulously awesome set.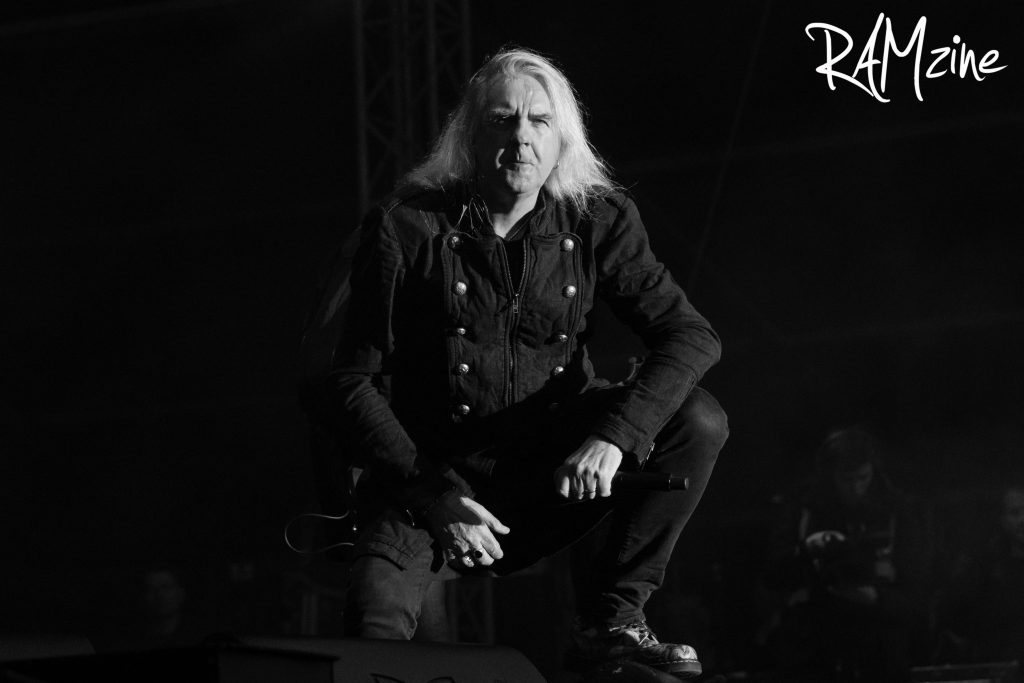 SATURDAY
First thing, with sun shining (at this point) we headed to the Rising Stage to see Midlands band The Nile Deltas who are the unashamed carabinieri of rock 'n' roll melody. Their original material was very well received by the early Ramblers with tinklesome organ and good vocals. Neil Murray stood in for Bruce on bass.
Other highlights on the Rising Stage were Broken Witt Rebels who have been over in the U.S. touring, learning 'n' loving. Then the Wayward Sons [on tour with UFO this September] and whose "Until The End" was like a Mississippi wrangling-man's boogie with Jackson's chops. Headlining the stage, Saturday, was the audacious Bad Touch who played on jubilantly to an epic crowd despite the shitty weather. Favourite song? The gentle sob 'n' howler 'Take your Time.'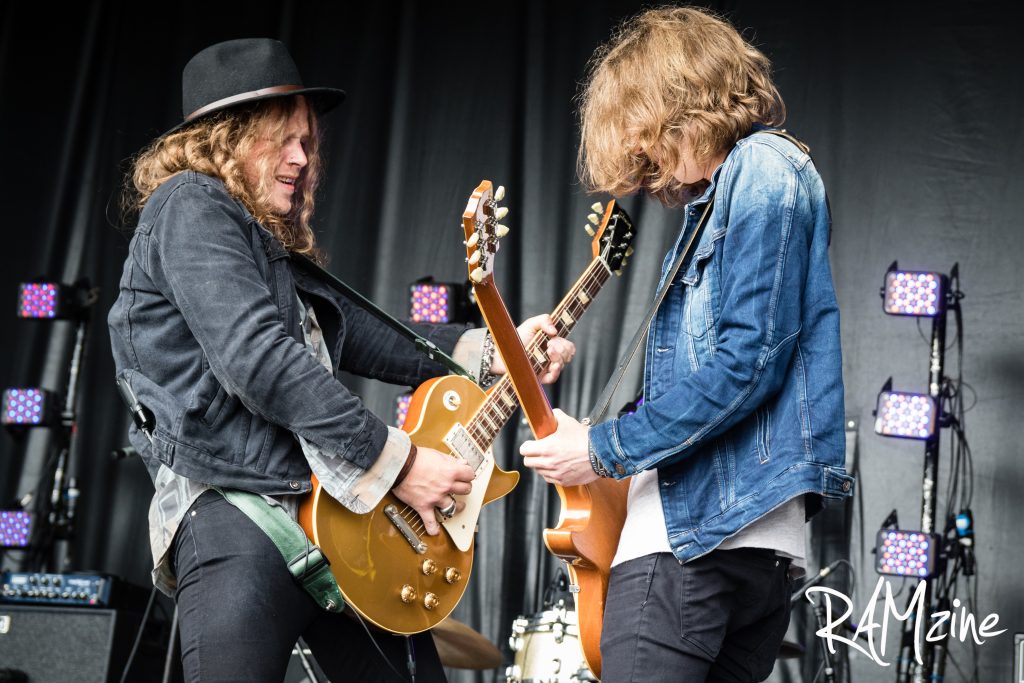 Over on the Four Roses Bourbon Outlaw Country Stage, we enjoyed the beautiful and soulful Nashville based singer/songwriter, Caitlin Koch, who's teamed up this side of the pond with the stunning Kris Barras Band and whose Lucky 13album is jam-packed with raw guitar solos and howling high-spirits.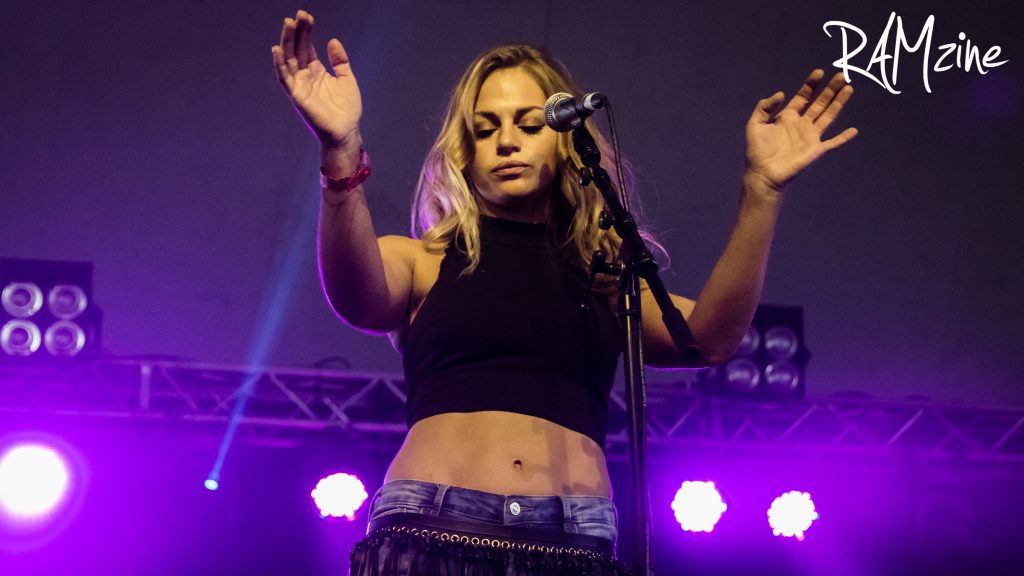 The Fair is all about angels and demons and the most celestial of them all was the beautifully voiced Jessica Lynn (recalling Linda Ronstadt.) She's already hailed as "New Woman in Country." In Maidstone she proved to be one of the finest rock 'n' rolling' ladies on the scene and her band grooved too.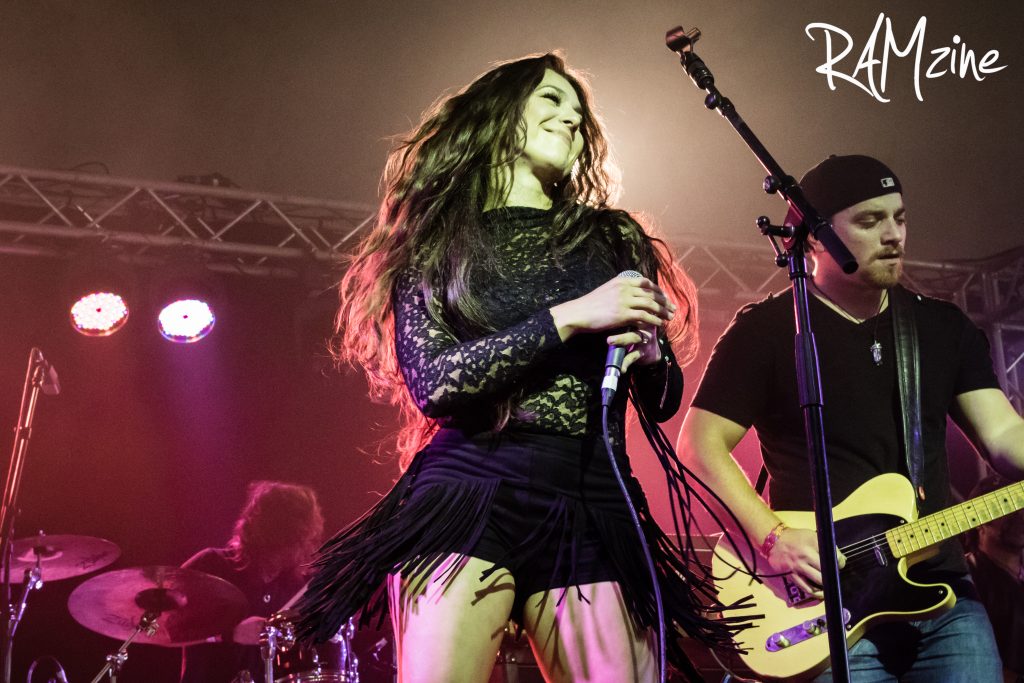 There was a tremendous anticipation for Whiskey Dick, the duo of Fritz and Reverend Johnson from Texas who play wonky heavy-metal honky-tonk as they stomp out and yewlout a chanting mess of hellish yew-haw and ballsy good-time gut roar.
The tented stage was packed to the rafters during the rainstorm, but became less fuggy when the crowd favourite Kenny Wayne Shepherd came to stage. His latest release "Lay It On Down" is kick-ass and his "Louisiana Rain" was not only nostalgic but had a Buckcherry vibe and heartfelt, sincere guitar-play.
The Grooverider Stage opened with those priceless and unstoppable welly-to-the-metal rocketeers Dirty Thrills who played a blinding set and it's a pity they didn't have longer stage-time to propel themselves that little bit further. One of the best acts of the weekend.
Washington DC's Lionize told colourful sci-fi tales that were set to funk-down riffs and plenty of unrestrained hoo-ha! It was an exciting set and enjoyed by an ebullient crowd who didn't let the rain put them off.
One of the big surprises of this year's Fair was the rock 'n' blues bikers from Germany The Picturebooks. The duo of Fynn Claus Grabke on vocals & guitar and Philipp Mirtschin on drums create a thunderous raucousness that was filled with fiery intensity. Yee Gods!Those lads clobbered the life out of their instruments. While their songs edged ever-closer to calamity. Songs like "I need that Oooh" were perfect, screaming bangers.
The shock-maned carabinero and blues-powered guitarrista Jared James Nichols opened the Planet Rock Main Stage on Saturday. He played a stonkin' set that electrified the crowd who seemed a tad dismayed that the guitar prodigy got kicked off stage during his final solo! Such is the business of the blues! Hopefully, the superstar guitarist (whose talent sits somewhere between Ted Nugent and Zakk Wylde) will go on to write a song about it all. That'll teach those soddin' stage managers!
After Toseland we enjoyed British Lion by the Iron Maiden legend Steve Harris. After Steve, many agreed that Dokken, those reformed Los Angeles heavy-metallers, were thrilling and a quality addition to an amazing line-up on the main stage. Black Star Riders were soulful and ingenious and Extreme were probably the biggest revelations of the entire weekend. Even though the rain pelted down unremorsefully we danced our hearts out. One of our favourites was the snazzy number  "Slide" from Saudades de Rock with that ever-growing riff.Oh man!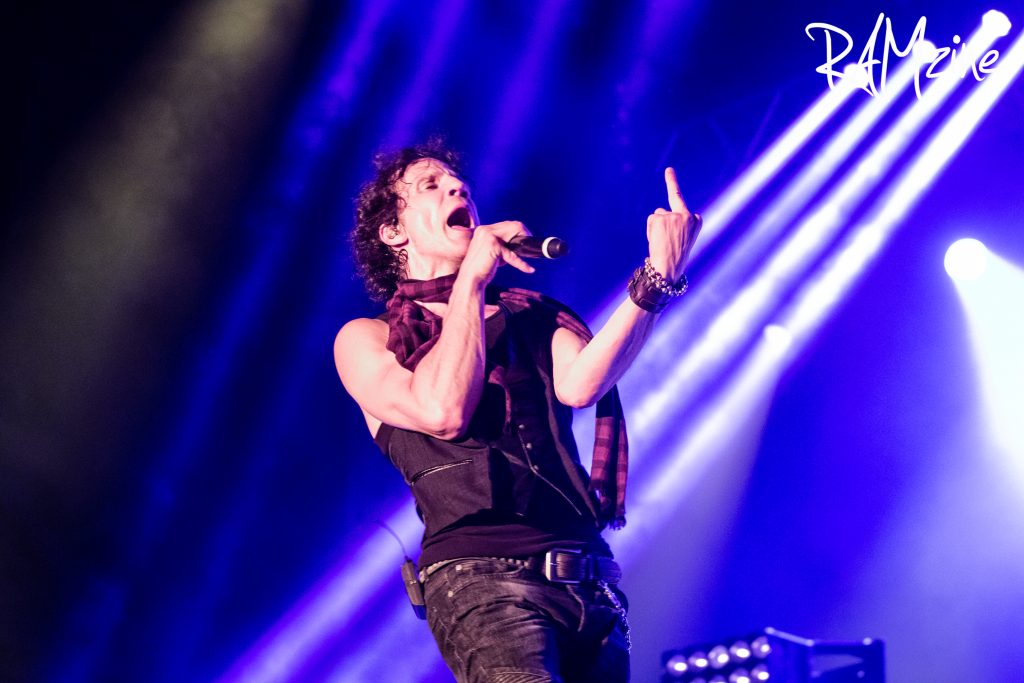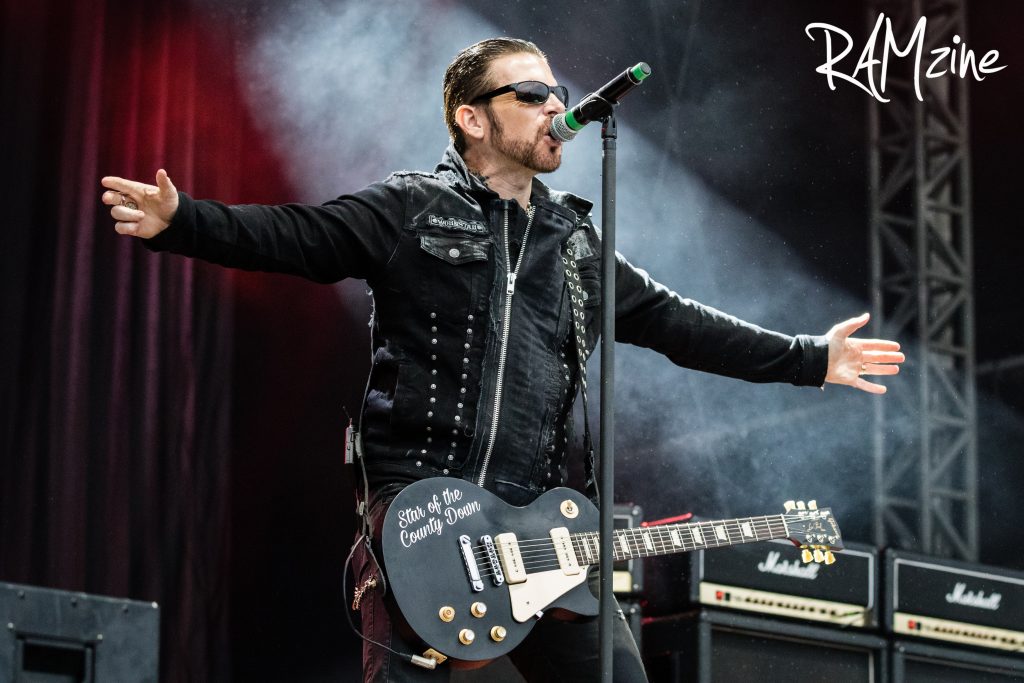 SUNDAY
Things looked bleak on the Kent horizon as dark clouds scudded in Sunday morning. But everyone said, for sure, it would "cheer up." And, sure enough, by the time London rockers KilliT hit the Rising Stage to deliver an exciting, thunderous set the sun had started to weakly glimmer. By Knock Out Kaine (many folk's all-time favourite band) the sun was glaring.
Blues guitarist, hard-working gigger, and hirsute bowler-hatter Jack J Hutchinson (he supported Monster Truck acoustic at The Big Red the evening before) opened the Four Roses Bourbon Blues Stage. His "Love Is Gonna Bring You Home" contained barely controllable emotion even though the rockin' buzz drilled right through our bones.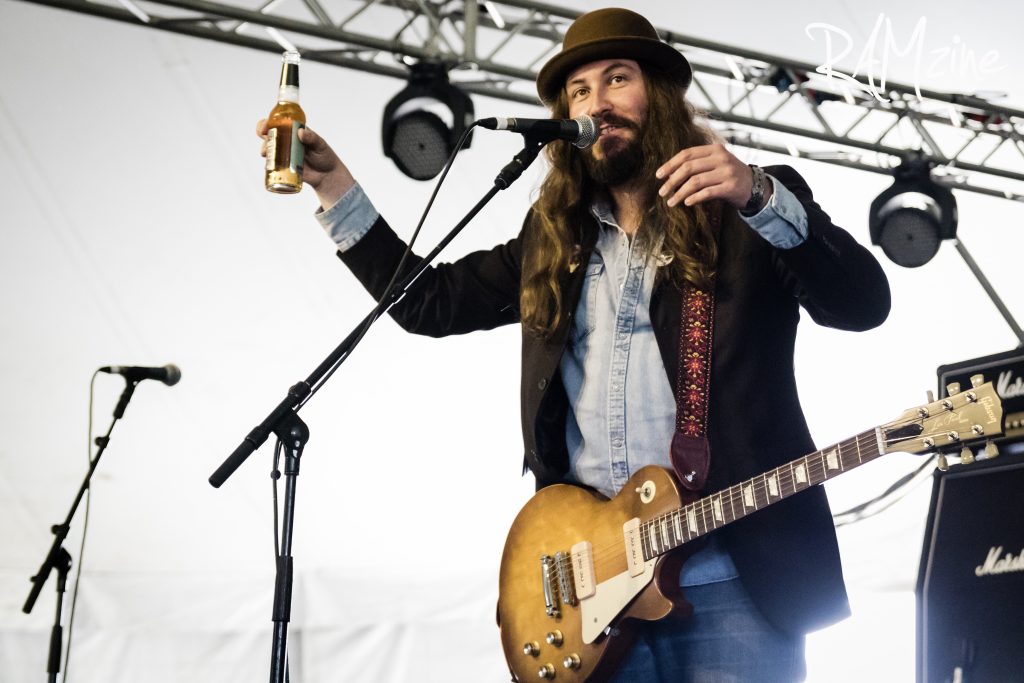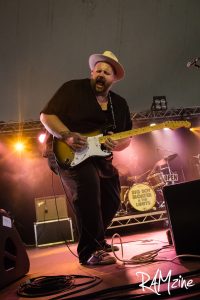 Stand-out act of the day must, surely, have been Big Boy Bloater [somehow he managed to pitch his airstream right in the heart of the Ramblin' action.] His hilarious, swampy blues were magnificently performed and thoroughly enlivening. After Big Boy we were treated to Aaron Keylock, the expert young guitarist who suggests more than a passing resemblance to the late Johnny Winter — not only in style and attitude but also in talent(yes, that good!)
Then a fantastically lively set from Nashville's Tyler Bryant & The Shakedown (it seemed cramped within the tent, they shoulda been out on the big stage, we reckon) the fans were pleased with the announcement of a new album coming soon.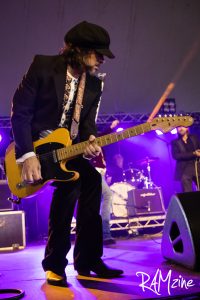 The always-amazing Quireboys chanced-their-arm and played the new 'covers' album of blues numbers. They might've thought it was a risky strategy before they went on stage, but in fact, the idea was a barnstorming success. And it provided one of those all-important "talking points" for the entire weekend. People love the QBs and watching the show we could sense why… they are totally dedicated to rock, soul and blues. God love em'. Meanwhile, the English blues guitarist Joanne Shaw Taylor topped the bill in the big-top while The Devin Townsend Project played the Prog In The Park.
Some say the summer love was 1967. For others it was 1988/9. But, in fact, we all have our own love summer. And in the summer of 1972, when Belgian band Focus hit the charts with the eternally bubbly "Sylvia" and the (even better) "Hocus Pocus" it was ours.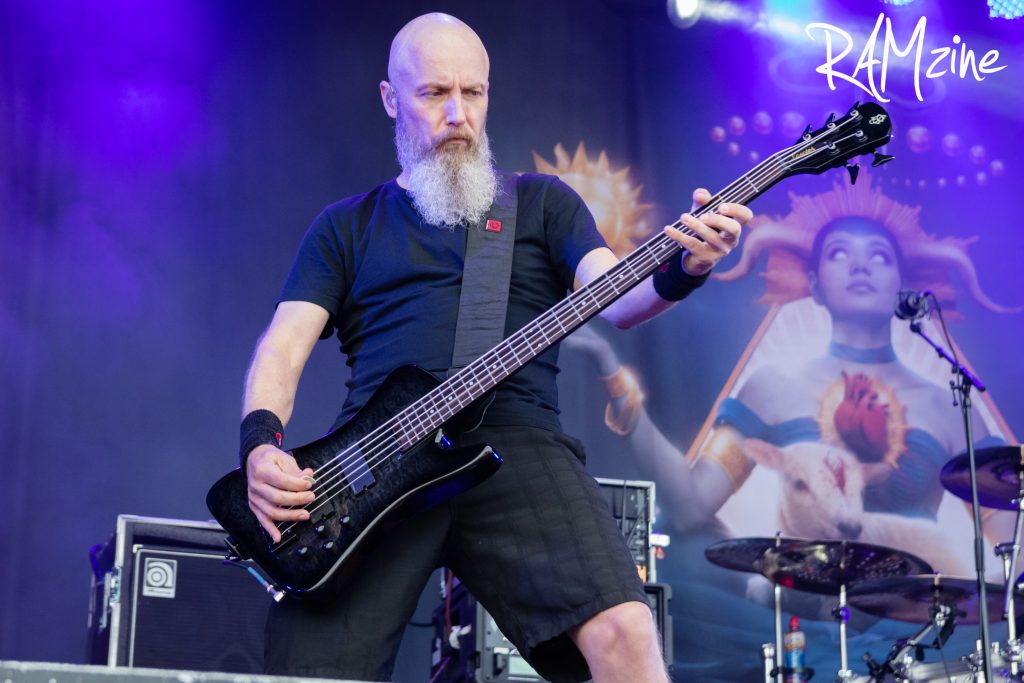 So when Thijs van Leer started to play those smeared organ notes and hollow flute moments and Sylvia chirped across gleaming Kent fields, the sounds beckoned hundreds of fans to the Prog Stage. Why were they there? To re-live a Summer of Love they'd all but forgotten. And, of course, 1972 was also the year of the most important Wishbone Ash album ever (and probably one of the greatest rock albums conceived) — Argus. Martin Turner ex Wishbone Ash had already got us into the mood by playing almost all of the landmark recording. Their sound heralded in twin-lead guitar harmonisation and was a very important precursor to the Iron Maiden experience.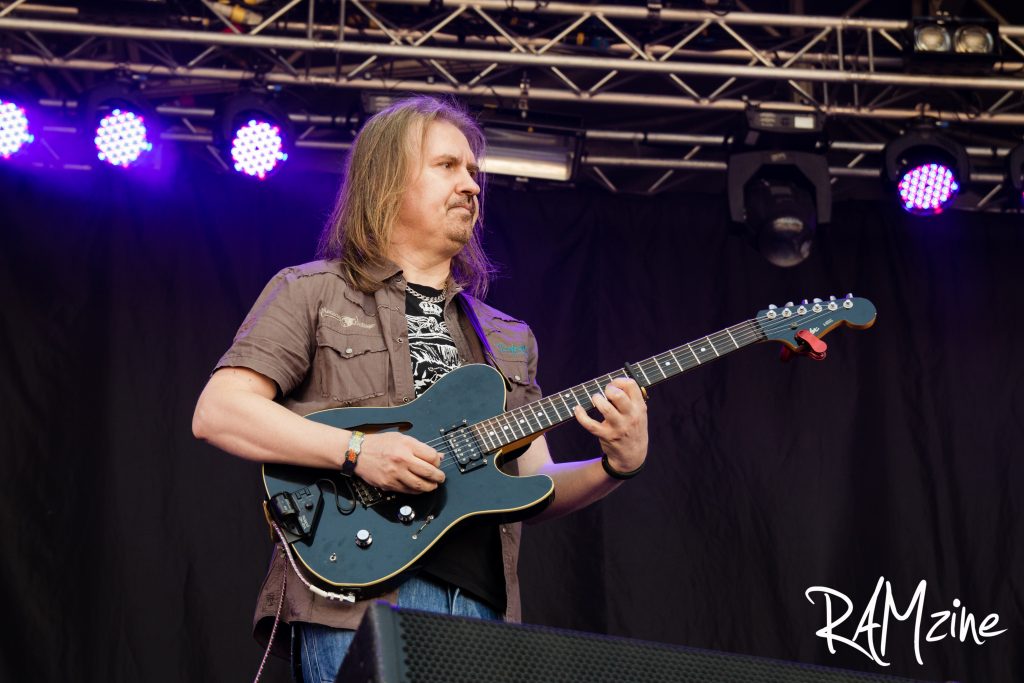 Another nicety from Prog In The Park was the luscious Progressive Music Award winning chamber-rock combo "I Am The Morning" with haunting vocals by Marjana Semkina. The Pre-Raphaelite visuals and the poetic strains were remarkable.
First band on the Planet Rock stage on Sunday afternoon was the crowd-favourite (an entire Broken Army actually) Stone Broken. From Walsall, these young arena-rockers have managed to rise through the rankings, over the past year or so, to reach main stage to play a highly loaded set. It was one of the best stage openings we've seen for a long time. The young 'uns will be on tour with legends Living Colour later in the year.
Snakecharmer stood in, last minute, for former Asking Alexandria frontman Danny Worsnop, and played their familiar White 'n' Purple hues. Now they have the "Wishbone Ash" guitarist Laurie Wisefield in the line.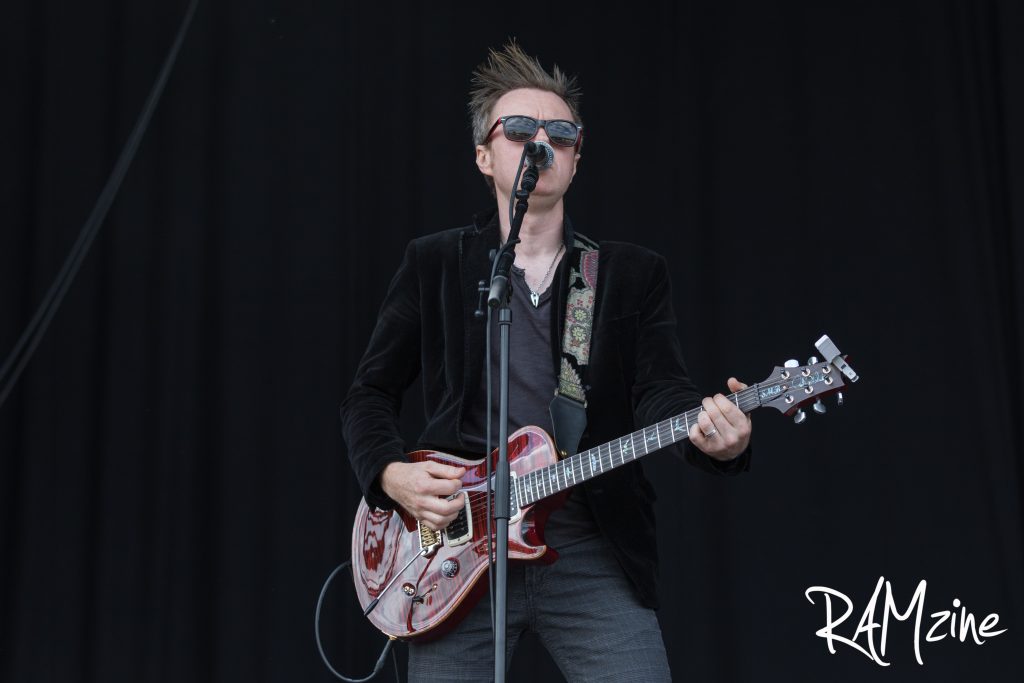 The Hamilton, Ontario hard rockin' Monster Truck [headlining at Planet Rockstock this December] played a wow! show that grabbed people by their scruffs & ankles and shook the preconceptions away.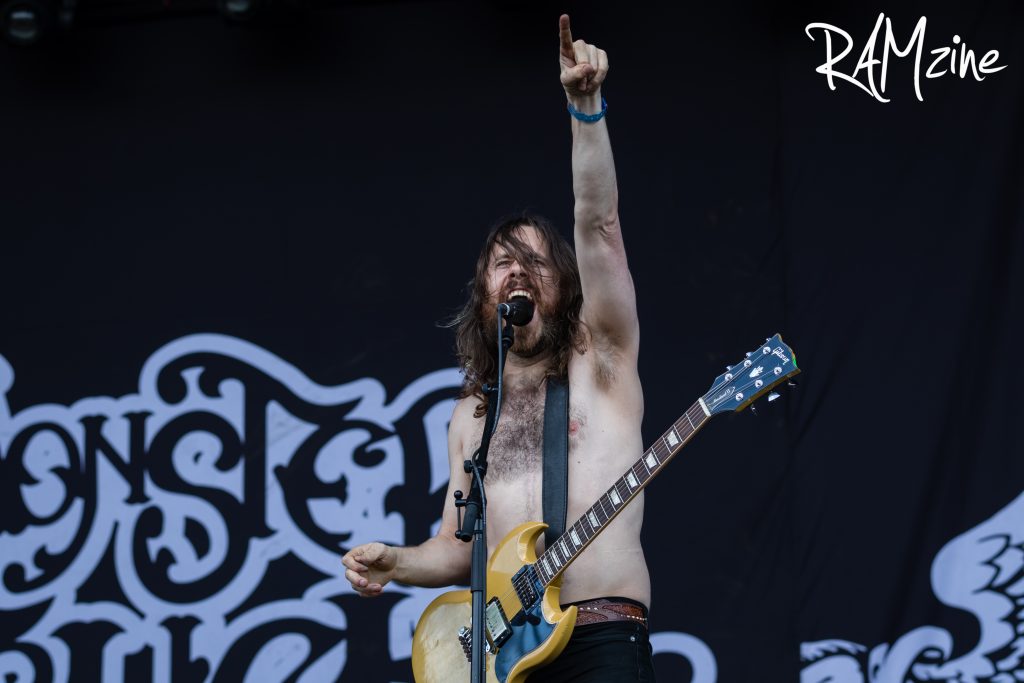 Then we were treated to the sleek, but proud 'n' profound, soul-filled boogie of Supersonic Blues Machine. Kenny Aronoff's drummery was exquisite, Lance Lopez's guitar work was complete and Fabrizio Grossi's song was excellent — but when Eric Gales stepped on stage something magical happened and the whole thing got hyper-charged!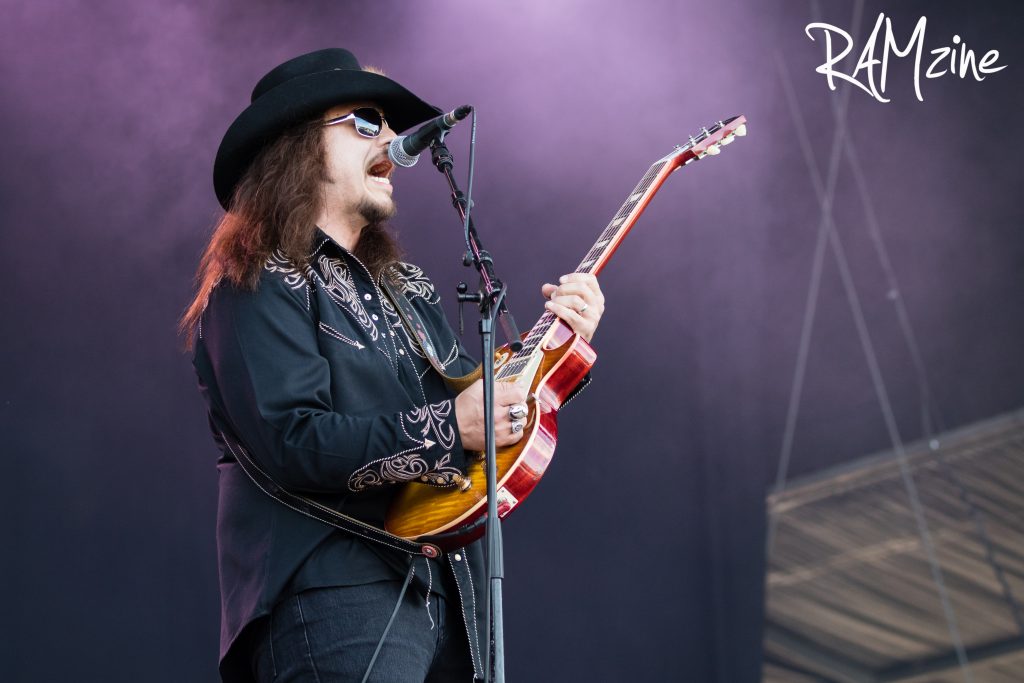 Festival headliners ZZ Top were as perfectly crisp as ever(many Ramblers had never seen the band play live before) and the rain held off so we might sing and shimmy together in the night air.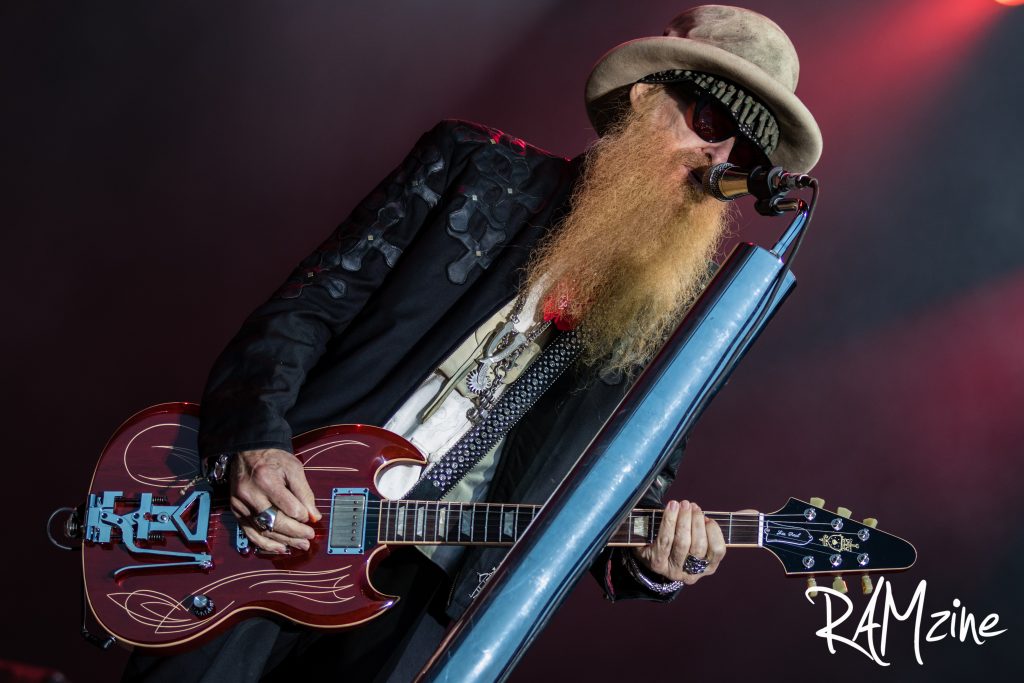 Overall this was a supreme weekend with an excellent line-up. Some changes will make 2018 even better. We noticed that the main, prog and rising stage sounds overlapped. Perhaps timings could be adjusted to avoid the sound leakage. And there was a general lack of facilities on Friday night(too few loos) — but maybe the Fest will return to a 2 day event in future. And VIPs reported that there were inadequate wrist controls in their area, bringing a free-for-all during the rainstorm.
And the rainy weather has to be taken into consideration by festival organisers… we know that 2016 was hot, but rain can (should) be expected. So more shelters (for the masses) would be popular.
Otherwise this was an elegant and refined weekend with great side-shows, a world-class line-up, good facilities and nice people. Best of all were our fellow Ramblers! We salute you!