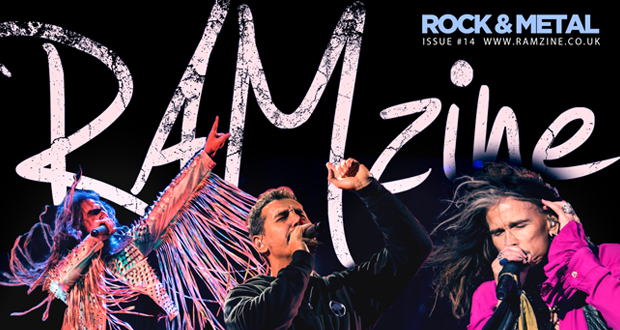 RAMzine Issue 14 is out now!
How is your festival season going? We have been on a good run so far! This issue includes Download Festival, Stone Free, Breaking Bands and Teddy Rocks. As we move into July we are looking forward to Tech Fest, 2000Trees, Bloodstock, MetalDays, Ramblin' Man, and Reading Festival. Let us know in the comments section (below) which festivals you have or are due to attend this year, and we will send you a free print copy of our zine!
Issue 14 introduces you to "The Queen of Sin" Moscow, who we hope to see in the UK in the near future. We also catch-up with Bad Sign just before the release of their debut album Live & Learn, talking about the Southampton Music Scene and the current state of the UK. "This distance, This disillusion" – can you guess which album we have chosen in this issues RAMzine Classic feature?
Order your free print copy now, here.

Free print zine is limited to the first 5 people who comment below.