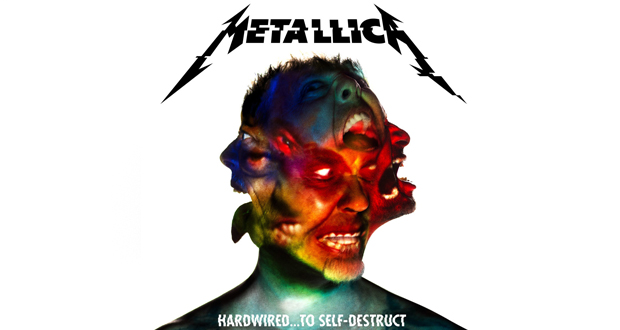 The wait has been insatiable. The hype has been built to breaking point. The anticipation has been off the chart. But after eight long years of waiting since their last studio album, Metallica have finally dropped their eagerly anticipated 'Hardwired… To Self-Destruct'. As a fan of the band, yours truly was genuinely nervous as to whether the wait would be justified, or whether it would be another somewhat whimsically mediocre disappointment to which not enough substance and venom would be injected in to heart of this project.
However after much concern and particular worry, as it was revealed that Kirk Hammett lost all of his musical input for 'Hardwired…' after clumsily losing his phone at an airport, there was always the risk that this album would have been a half full project. But in an extraordinary set of circumstances, it turns out that Metallica have just created their finest album since their worldwide phenomenon 'The Black Album'.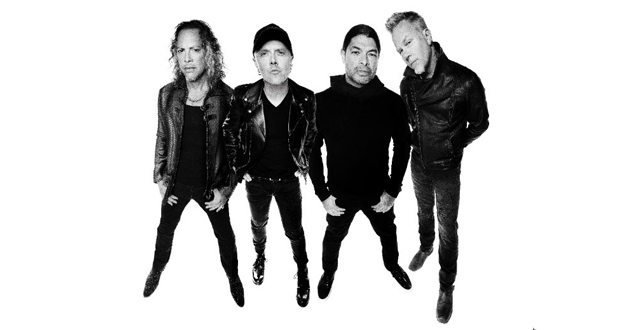 Now it would be a crude suggestion to assume that 'Hardwired…' is going to be an equal rival to the success that 'The Black Album' brought them. Metallica have already established themselves as the most important metal band of our time. So what had they to prove with this album? Well given the fact that they have now released a video for every single song on the album, and the have self-produced (with the help of Greg Fidelman at the helm), and released it on their own record label Blackened, it was very clear that this was an album specifically for – the fans. And this is what makes this album so damn special.
The album is diverse and rich with every element of Metallica that we have grown up with and come to know. There is something for everyone on 'Hardwired…'. Be it the alternative and hard rock leanings of 'Dream No More' and 'Murder One', the progressive and complex rhythms of 'Atlas, Rise!' and 'Am I Savage?', or the sheer magnitude of old school thrash of 'Hardwired' and 'Spit Out The Bone' – the latter which could arguably be the best song Metallica have written since the '…And Justice For All' era, or dare it say it… ever. Seriously, 'Spit Out The Bone'… this song is absolutely perfect in every way, and this is 100% guaranteed to cause mosh pits galore when this is finally unveiled live. 8 minutes of non-stop thrash onslaught and goosebump inducing vocal harmonies, double kick drum onslaught, and thrash guitar madness – and and let's not forget that dirty, raw bass solo!
The album comes in two parts being disc one and disc two. It is quite clear that the first disc has a stronger presence, and contains some instant fan favourites in the making – particularly 'Halo On Fire' and 'Moth Into Flame'. Whilst there is not necessarily a bad track on this album, there are sadly a couple of weaker moments. The second disc is home for these weaker tracks – particularly with 'manUNkind' and 'Am I Savage'. However this is purely subjective. Whilst these are weaker tracks, they are most definitely growers. So with given time they may have a hidden appeal which may not be prevalent upon the first few listens.
The only other tiny minute criticism with this album lies within the guitar production. At times it seems that there is tad too much compression on some guitar tracks. Whilst one may argue this to be too much high end frequency in the guitar tracks, the production is not too far off from what 'The Black Album' had for Hetfield and Hammett's guitar tracks then. Essentially, this is also a subjective stance, but for a self-produced effort, 'Hardwired…' delivers with a raw, unhinged, yet wonderfully refined intensity which makes albums such as 'St. Anger', 'Lulu', and 'Death Magnetic' pale in comparison.
One important thing that must be stressed and underlined is that Metallica aren't getting any younger. For any of the fans out there who have the elitist stance that 'only the first four albums were proper Metallica and the rest is shit', could you please do yourself a favour and open your narrow mind. Of course we love the first few albums where Metallica proved to be the force to be reckoned with. But Metallica has always been about the fans, and always will be for the fans. They aren't the whippersnappers they once where, but for a group of gentlemen who can still rock the hell out and play the music they play at their age is truly a beautiful thing to see. to really grasp the true essence of Metallica, is to welcome their musical diversity and exploration with open arms but curious criticism too. Change is a good thing, and in order for Metallica to grow they must explore new and unmarked territories.
With that being said, one can honestly say that to be a Metallica fan is at times frustrating, but on the whole it is extremely rewarding at the same time. We can only speculate as to how much more amazing this album could have been if Hammett had his musical input for this album, but for the songwriting team of Hetfield and Ulrich to come up with this magic is nothing short of amazing. Metallica have released the best album they have made since their early 90s heyday, and it is safe to say that now is a very, very special time to be a Metallica fan. A remarkable achievement, and one that true fans will hold and cherish for years to come.