It feels like only yesterday The Picturebooks were in town rocking the huge Brixton Academy in support of Clutch. Here they are yet again under their own steam, headlining the Underworld in support of their current release, The Hands of Time. It felt a little touch and go as to whether the gig would go ahead with Fynn Grabke falling ill, but with a few nights off for rest, doctors visits and a lovely dose of painkillers (glad to know I wasn't the only one struggling through!) the gig was on!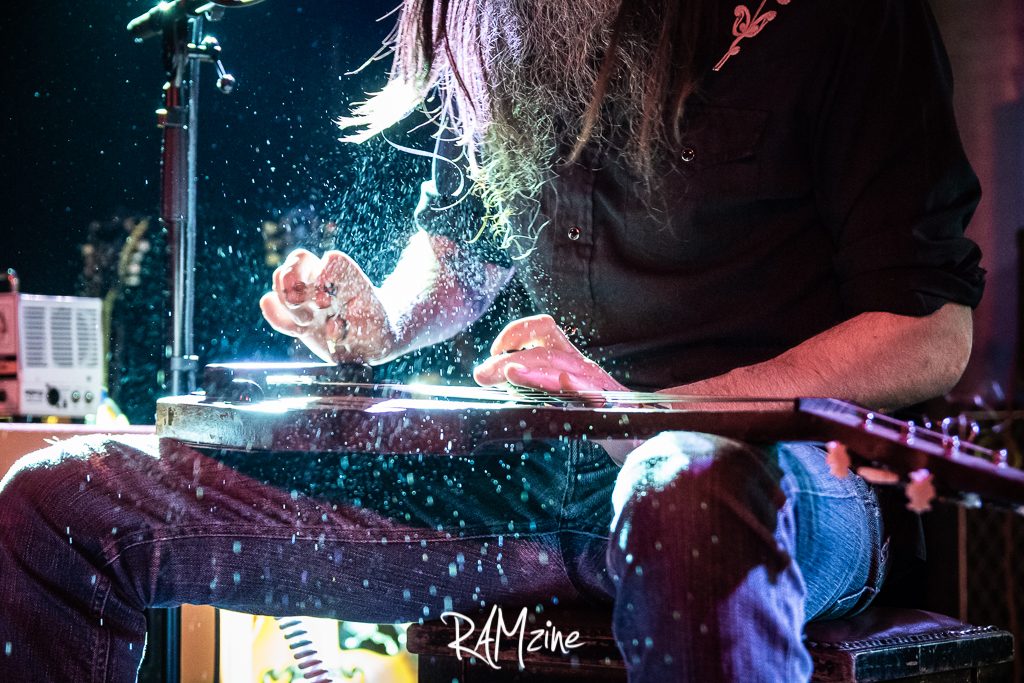 It was a night of simple laid back affairs, the entire line-up involved just three men in total, first up being Jonny Halifax and the Howling Truth. Flying solo tonight, Jonny Halifax is a bag full of tricks when it comes to musicianship, sat centre stage with an entire plethora of guitar pedals in front of him which was enough to drive any guitarist (myself included) green with envy! All with a lap steel guitar, harmonica and what looks like some extremely well-worn foot stomps. With all of this on the go plus singing, it could easily fall apart, but it doesn't, the hammering the Underworld gets is something unlike anything seen before, feeling like psychedelic acid blues, it draws in and breathes like its own being. The set slips by with time completely lost, something going on constantly to find an appeal in, Jonny gets everyone's attention and just grows more into it as he rocks back and forth. A masterful use of loop stations builds layers and free's up hands for fantastic musical paintwork. He is a king of his craft and it makes complete sense when finding out after he has contributed to albums by the likes of bands such as the almighty Orange Goblin. If ever you have the chance to see Jonny Halifax and the Howling Wolf, do it, I'll personally be jumping at any chance I can.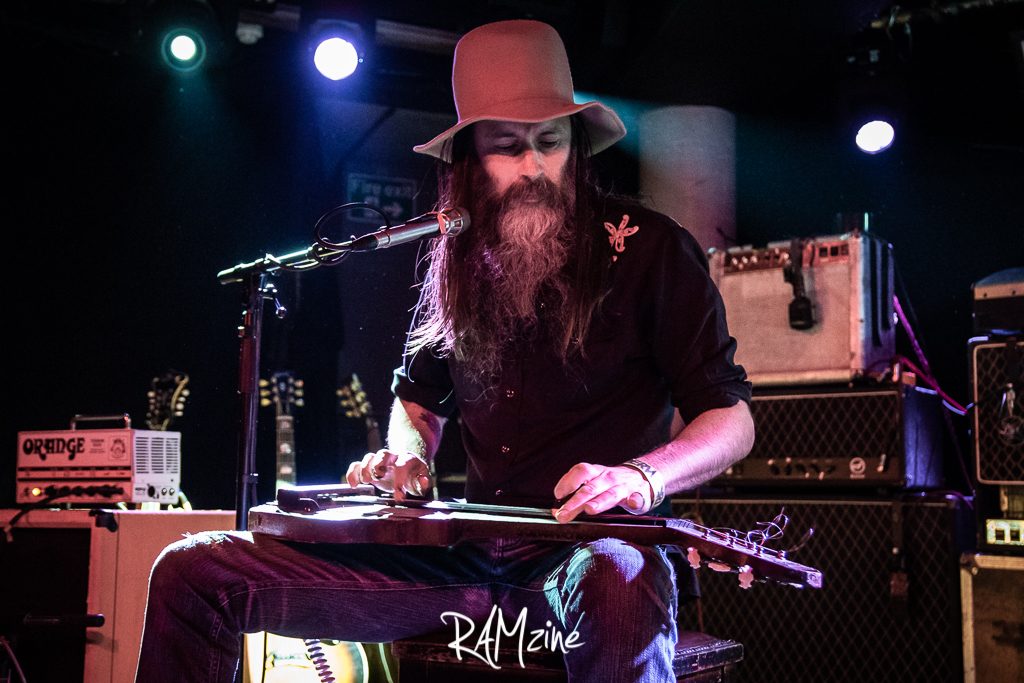 With that impressive show out the way, the stage swap over flies by in record speed despite the number of pedals and lack of hands involved, a quick unveiling of the drums and tune-up of the guitars is all that's needed for The Picturebooks. All done again by one man, there's nothing here tonight but close-knit family, in this case, Fynns own father, German skateboarding champion turned producer/manager Claus Grabke; who despite effectively handling everything from the stage and sound point of view, finds himself a few moments to talk to us in the front row. By the time the set begins, the space to move in the Underworld is next to nil, and the two on stage could not be happier about it. Their set flows through tracks from 'The Hands of Time', 'Home is a Heartache' and 2014's 'Imaginary Horse', with plenty of time to chat with the crowd and embrace the warmth and love in the room, something Fynn is keen to express about within himself, no matter how bad the world is, do what makes you happy and those around you. Being ill and hopped up on painkillers, he explains he can't hear a thing but is completely happy they were able to be there, and with that demands more volume from the crowd who are more than happy to give it, vocal in most of the outstanding set, it doesn't quieten down when the piano is rolled out for a song or two, but the real volume picks up in the encore with the easy to sing along 'Cactus', a perfect set up for the actual finale, 'Zero Fucks Given'.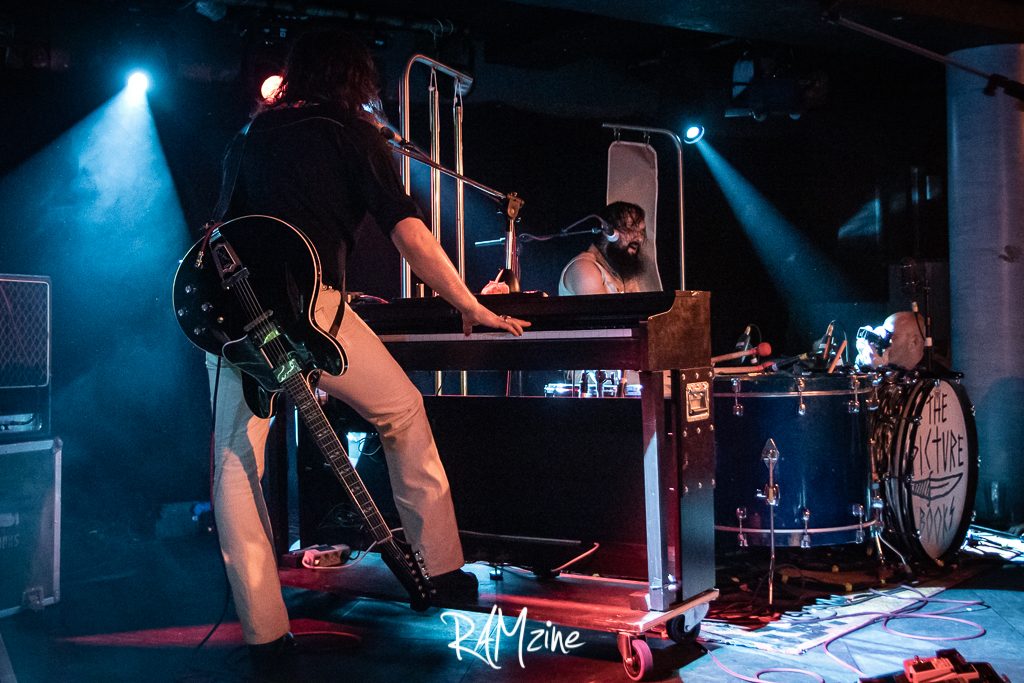 Post-show there is plenty of time before the doors open for the following club night, and this gives a perfect chance for fans to hang around the merch with the bands for pictures, beers and chit chat, if ever there is a thing that can top a performance like that, it's going that extra mile to make the night of their fans. Everything intimate venues like that are about.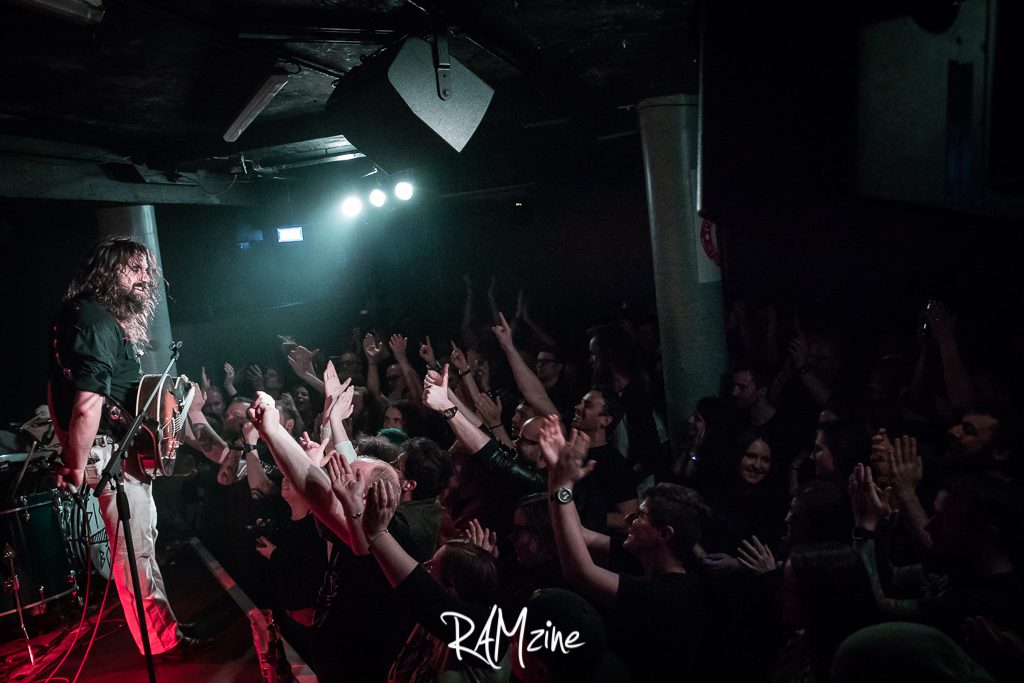 The Picturebooks Set list:
You Can't Let Go
I Need That Oooh
PCH Diamond
Seen Those Days
Fire Keeps Burning
Wardance
Lizard
Howling Wolf
Learn It the Hard Way
The Day the Thunder Arrives
Rain
Electric Nights
The Hands of Time
The Rabbit and the Wolf
Your Kisses Burn Like Fire
Encore:
Cactus
Zero Fucks Given