It has been a fantastic year for music. We saw new releases from Mastodon, Taking Back Sunday, Against Me!, Beartooth, The Used, Dead Harts, Feed The Rhino, Sleepwave, The Ghost Inside. No to mention Machine Head, In This Moment, AC DC, Slipknot, and so so many more! I always find these round-up articles really hard, as I tend to stick with a favourite for about a week, and then move onto a new one. However, we have somehow managed to come up with a few of our favourites!
Some of RAMzine's favourite albums this year…
[divider]
Machine Head – Bloodstone & Diamonds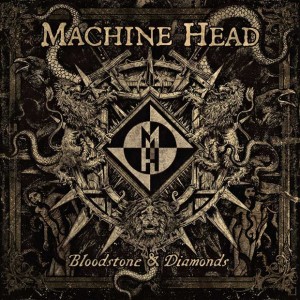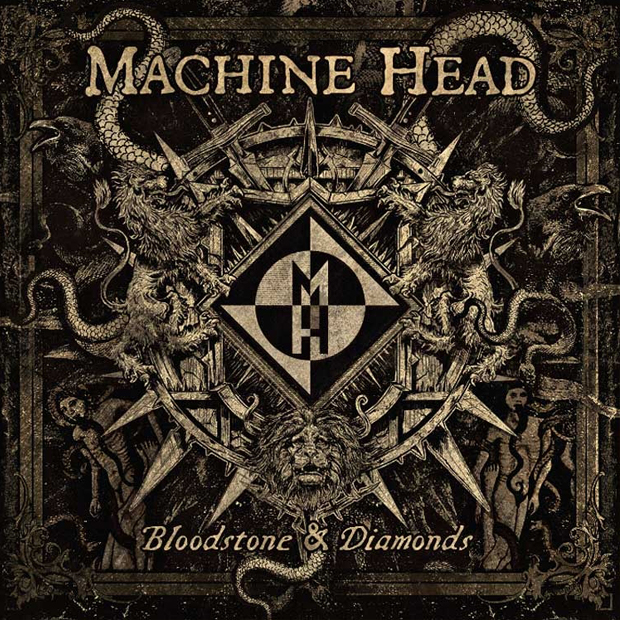 Victoria Purcell
Machine Head have come back with their eighth album just in time. Sometimes when you really like a band you are scared of a new release because you never know if it's going to be as good as their past albums. This album dose not disappoint at all, it's a step-up, a progression whilst keeping with the times.
'Bloodstone & Diamonds' will be one of those rare new albums that I will keep on my personal playlist for a long time! I would also like to put Machine head up for best live band of 2014! Read about their tribute to Dimebag Darrell here.
[divider]
Marmozets – Weird and Wonderful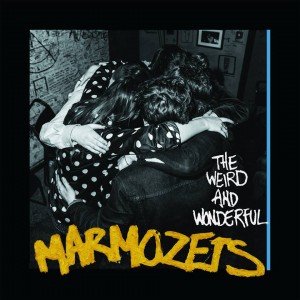 Neil Mach
'Born Young and Free' has frayed nerves and scattered sounds – plus the type of hazardous energy that makes you shield your ears. This is because it is more intense than you can possibly imagine. While the low moan of hazy guitar chords tears into the vocals – these reach a state of wonderfully shrill, yet perfectly raging, ecstasy.
'Why Do You Hate Me?' May be a painful romance – bitter right down to the depths of its putrid cortex – but it's actually fun and quite punkish. The riff is the best you have heard in a while. It makes your toes curl and distort in agonised delight.
This album is filled with anxiety, anger, frustration … yes,  and pain. But all this is overshadowed by the sheer talent and incredible excitement delivered track-upon-track.
[divider]
Against Me – Transgender Dysphoria Blues
Stuart Iversen
A lot has been written about the punk rock nature of Laura Jane Grace's life decisions and there is no denying that that woman has more punk rock credibility, than pretty much anyone else. However, all the attention would be worth nothing, if it wasn't for the fact that 'Transgender Dysphoria Blues' is also one of the best album Against Me have ever released.
Full of Godzilla sized tunes, try and not sing along to 'Black Me Out', but never losing the punk rock fury that brought them to the ball at the first place. This is rock and roll at its simplest but also at its best. Against Me have always threatened to do something incredible and with 'Transgender Dysphoria Blues', they have certainly done that.
[divider]
Skindred – Kill The Power
Laura Philips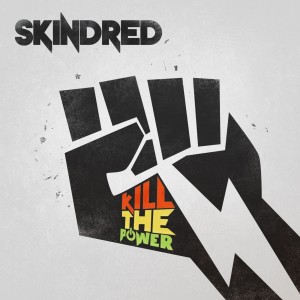 So much great music has come out this year, tons of great albums, loads of awesome EPs, picking one album to top a whole year is hard!
My album of the year is going to be Skindred, 'Kill The Power', followed by a hair's breadth by Feed The Rhino's 'The Sorrow and the Sound'. Both bands have toured all over 2014 and continue to be two of my favourite acts to see live.
Kill The Power continues the Skindred theme we all know and love with a raw energy and a metric fcuk-ton of bounce. The album differs slightly from its predecessors, a touch more mainstream in places, but a little more experimental in other. But like those before it, Kill The Power is packed with anthems and will instantly will put a smile on the face of anyone who saw them perform live this year.
[divider]
Northern Oak – Of Roots and Flesh
Andrew Dowling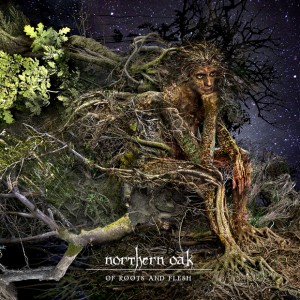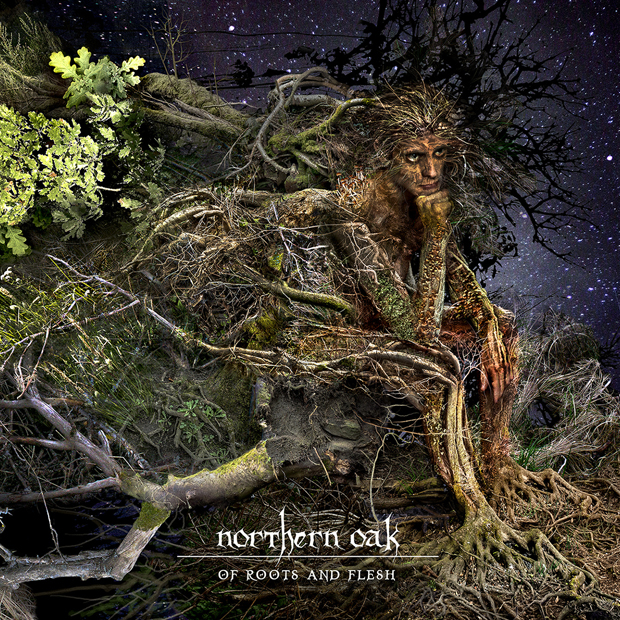 So the year has come to and end giving me time to look back at all the albums that I have reviewed. After much thought my favourite album of the year which, I have picked Northern Oak's Of Roots and Flesh this album has shown me how a band can take several styles of music and make them work together.
I also haven't listened to much folk metal until I asked to do this review, so it was both a discovery and a good benchmark for what I should hope to hear in the future.
I would like to say thank you to everyone for reading the reviews that I have written over the last few months and I look forward to bringing everyone more great music in the new year.
[divider]
Next year we promise you more amazing music from Deftones, While She Sleeps, Cancer Bats, Superheaven, The Dillinger Escape Plan, Parkway Drive and more!
More of our favourite releases from 2014…