Following the success of their recent UK tour, I caught up with the wonderful Paolo Gregoletto from Trivium to discuss the new album, the tour and what he likes to do in his down time.
How are you all? How has the tour been across the UK and then Japan/Australia?
Doing great, my body is still trying to figure out what time zone I'm in at the moment. The shows overseas were some of the best of the album cycle so far, which definitely made the 28,000 miles travelled worth it.
How do you spend your down time on the road, and when at home?
It depends how long the break is for us. We had less than 5 days off plus a one-off festival in Orlando, so my time consisted of visiting my parents and my cat Mr Brown, getting some riff writing in, and repacking my suitcase.
On a longer break, it's all of that and maybe hangout with some friends. I have a pretty low key home life, which is a nice contrast to the travel and loud shows that make up the other 75% of my time.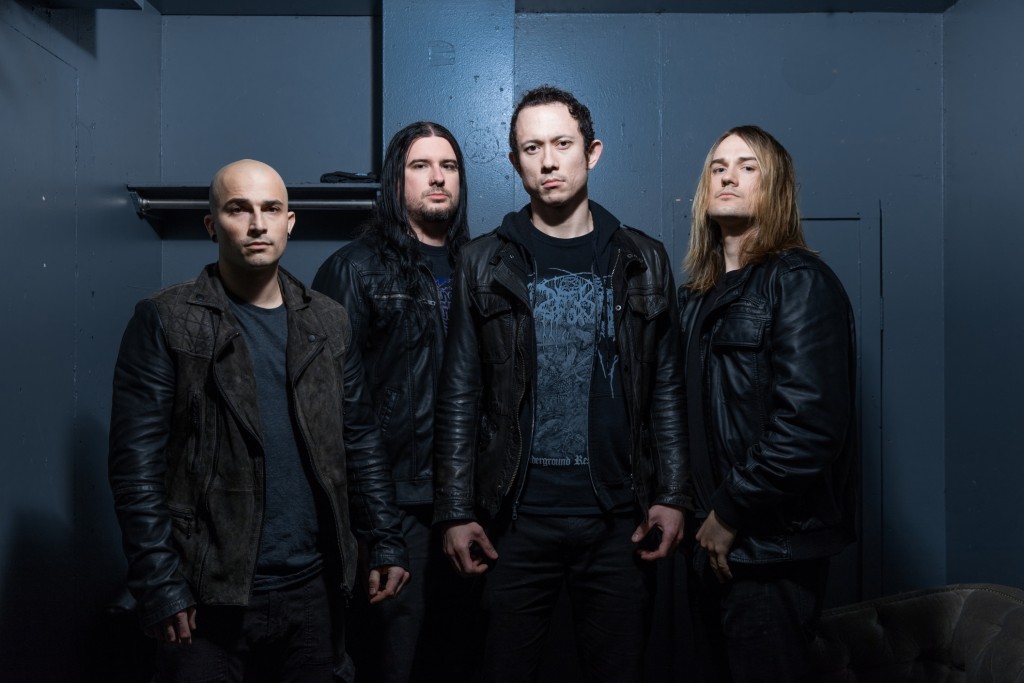 I understand you played smaller venues in the UK, due to fan's requests. Have you preferred playing more intimate shows?
They were really fun to play. The average show was about 1000-1500 people, so it was enough people to get a good vibe going, but not so many that you feel like you're losing the audience in a sort of cavernous hall or theatre. I love playing festivals and big shows, but these tours are great for us and our fans, it feels like more of a party in a club.
I was at the Portsmouth show! Your set was great and all of your songs got the whole crowd moving. How do you think your fans over all have received your new material?
The new material has felt great to play live and we have been trying to switch which songs we are playing from the album, as Paul gets up to speed on them. The reason they translate well is down to the fact that we spent a month playing them and doing a proper pre-production before recording a single note. We have also tried to pair old and new songs that complement each other well – 'Silence in the Snow' with 'Into the Mouth of Hell We March'. I feel like the UK audience had time to learn the songs and sit with them for a bit. I'm not sure what the reaction would have been like if we were touring at release, but it felt like people knew what was up, even when we played a single like 'The Ghost That's Haunting You'.
There are a few clear changes over the years as a lot of it isn't as heavy as when you first started. How would you say your sound has evolved over the years?
We've been very fortunate to have had a little over a decade to build this band on an international level. I think part of what has allowed us to grow and weather the boom and bust cycles of trends in the genre – is our approach to each album, letting the writing and ideas start naturally and then trying to make something unique in that moment.  We've worked with many amazing producers and mixers, and each guy you work with teaches you something. Maybe its stuff you will use or stuff you end up not wanting to try again. The challenge is making something new while still fitting into the parameters of what makes your music the thing that long-time fans come back for each release.
[divider]
I could see us branching into new territory that could more progressive and melodic.
[divider]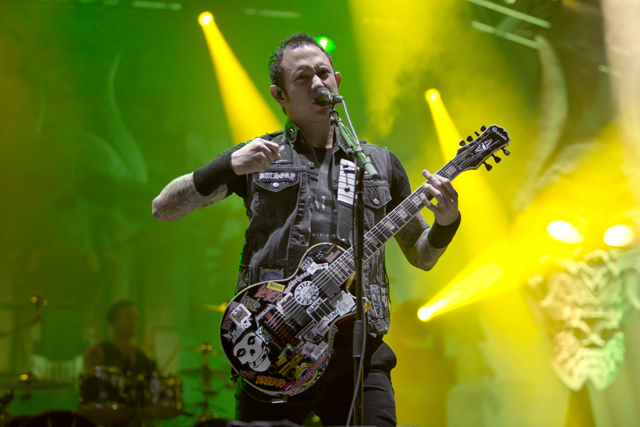 I don't think we have a linear plan to how our sound will evolve, I could see us branching into new territory that could more progressive and melodic, while getting back to some heavier aspects that we have had in the past. I love the unexpected, so where it goes from the material we begin to compile is anyone's guess at this point.
Have you been trying to target specific markets or have you just done what's come naturally and gone with how you've felt at the time of writing?
The musical landscape is so fluid, you are kind of forced to not only target your audience, but if you want to grow then yes target new audiences.
We have had a real breakthrough in American rock radio, which is such an incredible barrier to break through for new bands and especially for bands like us, an established act that is new to the radio world.  It's been three albums in the making, lots of slow steps and it's a bit like running a political campaign, meeting stations and doing promo, shaking hands and making the rounds. It's also so crucial to remember the people that built your career from day one. You have to balance between crossing over to new fans and bringing your hardcore ones with you. I feel our live show reflects that mind-set; we don't throw so many new songs in and forget the back catalogue.
'Until the a World Goes Cold' might be a top 10 single, but it's off the back of material we wrote over the last ten years, if anything it's a history lesson for the new fan when you come see us.
For people that don't know it yet, tell us about the new album Silence in the Snow. It's more melodic, classic metal I think and I really like it. Is this a new direction that you think you might explore for a while now? Surely it's got to be better on Matt's throat!
Matt has actually stated to scream live once again, after taking time to learn a new and safer technique, he's back at like 99.9%.
I think we will keep the new songs to like 3-4 in the set, depending on how long we are playing. It's getting harder with each album to balance a set, which is a great problem, but a Sisyphean task when trying to please a fan base that has different favourite albums.
As for continuing the sound from this album, I think we will apply things we learned working with Elvis Baskette, and also what we learned writing these songs along the last two years. I don't think it will sound like a sequel, and I know we have ideas that we have talked about that will probably be something else entirely.  A big factor will be working with Paul, he has a truly unique style and personality to his playing, and he has been the first guy that has come in and learned these songs inside and out (he literally writes the drum music for himself) and I think that along will profoundly impact the sound of future songs. I think the energy of the shows we have been having now will transfer into the next record, I'm positive about it.
What's next for Trivium, through 2016? And will we see you in the UK again this year?
We have tons of shows lined up, some announced and some soon to be announced.  I feel like we may tour into next year and hopefully see what is next after all is said and done for this cycle. The U.K. is definitely seeing us one more time as well.  We might have to always come through twice since we can't play all the songs people want to hear in one show anymore!
Well I for one cannot wait until they come back to the UK. Especially after seeing how spectacular these guys are live first hand! For those of you that haven't heard the new album yet please check out the video below for 'Until the World Goes Cold' which is a track from the new album. Watch this space for Trivium updates, I suspect there will soon be some exciting stuff coming up.