Following in the footsteps of their recent Decade of the Eagle comes a reissuing of the first three albums by metal giants Saxon. They, of course, will need no introduction to rock fans of any age. They were one of the pioneers of the New Wave of British Heavy Metal and, along with Iron Maiden and Def Leppard, went on to become one of the most successful and influential rock bands of all time. They've always transcended genres and eras, from their debut album, Saxon, right up to their recently released new album, Thunderbolt. They've also had four singles in the top 20 and 5 albums in the album charts. Several bands around the world have cited them as being their inspiration, including Motley Crue, and as these reissues demonstrate, they've played a not insignificant role in how rock and metal has evolved and developed.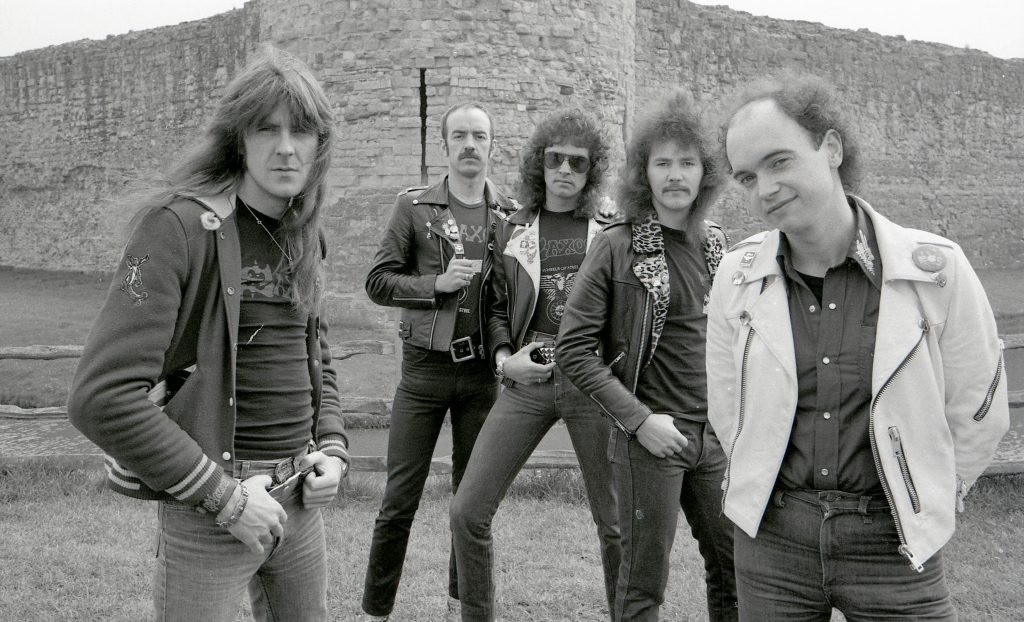 Their debut album Saxon (1979) was the sound of a band on their way, and it put them on the map as a band to watch. Whilst the album contained none of their known epic tracks, it was nonetheless a solid album, and they were winning plaudits from fans and media alike for their coruscating 'live' shows. But it was their next album, Wheels of Steel (1980) which propelled the band to stardom and earned them a gold disc. The success of the album led to tours with Nazareth and supporting Motorhead on their 'Bomber' tour, as well as headlining their own tour, affording Saxon the chance to play to bigger crowds. This album is rightly perceived as a heavy metal classic and a genre-defining moment, with tracks like 747 (strangers in the night) and the title track still remaining as stage favourites today. Less than 6 months later came Strong Arm of the Law (1980) also a heavy metal classic, the album which gave us 20,000 feet, Dallas 1pm and Heavy Metal Thunder, which Saxon have been giving us ever since. Biff said, in a recent interview with Rock Society magazine, the album should have been entitled Heavy Metal Thunder as "I wanted us to sound loud and proud as a heavy metal band, which is what we were." In between recording these two albums, Saxon also toured the states as support act to the mighty Rush. Not too many bands can point to the release two classic albums in the same year.
For the committed Saxon fan, the added attracted of this set of reissues comes in the form of thirty bonus tracks, ranging from demo's from 1978, BBC sessions from 1980 and 1982 and also six tracks from the band's appearance at the 1980 inaugural Castle Donington festival, which saw Saxon take its place alongside bands like Rainbow and Judas Priest at the top of the rock hierarchy.
Between their first and third albums, Saxon emerged as a force to be reckoned with. During this golden period, they wrote several timeless rock classics and, when you consider they were still to come up with classics like Never Surrender and Denim and Leather, plus the superb 'live' album The Eagle Has Landed, they were on an incredible upwards curve. These reissues are the sound of a band helping to define the decade in rock and shape the contours of the rock landscape. Any younger fan wanting to know how Saxon earned their reputation as a mighty rock band, these reissues are a great place to start. Enjoy the ride.