If a band had such a significant influence on bands such as The Nice, Deep Purple, Yes, Styx, Led Zeppelin, Uriah Heep and more, then surely they should be widely celebrated? It seems to me, that this band, in particular, is not given their due, as it were, so "All hail Vanilla Fudge!"
I suppose, if you listen to their self-titled debut album of cover versions that were slowed down and extended way beyond the original running times due to lacing them with Hammond and guitar solos, it may not be immediately clear how important and influential this band are. Give it a close listen however and Vanilla Fudge makes a lot of sense.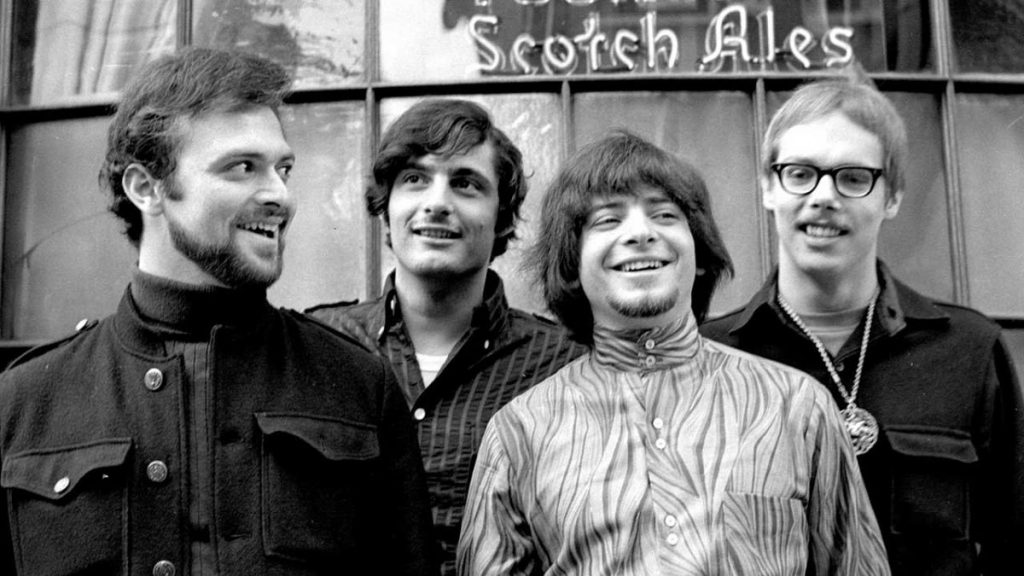 Made up of vocalist and organist Mark Stein, bassist and vocalist Tim Bogert, lead guitarist/vocalist Vince Martell, and drummer and vocalist Carmine Appice, they recorded five albums between 1967 and 1969, all of which bear that trademark weight and freedom found on the debut. The second album, The Beat Goes On is more of a challenge, unless you want to listen to extracts from speeches of major political figures.
Their self-titled debut, Vanilla Fudge, however, is a masterclass of 60s rock and, despite some tortured vocals at times, it is always a fascinating listen and the originals very quickly cease to matter as you will lose yourself in the Hammond and guitar fireworks backed by solid bass work and Appice's always intricate drumming.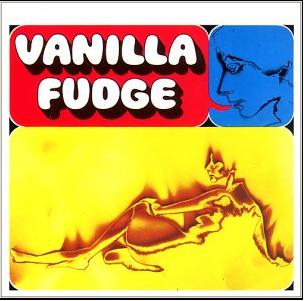 Take the opening five minute plus version of the Beatles song, 'Ticket to Ride': a spoken instruction for the soundboard heralds a marvellous Hammond that Jon Lord freely admitted to being influenced by, and you can hear why. It's only when the lyrics come in that you realise what the song is. Then there's a guitar solo that shows Vince plays better than he sings, and the Hammond keeps up an onslaught of heaviness and the bass line is just as manic if you listen to it carefully.
'People Get Ready' by Curtis Mayfield gets a similarly reverentially irreverent treatment and is Heep-y before Heep as well as sounding a bit like gospel gone mad. The Zombies' song, 'She's Not There', follows the pattern of deconstructing the original, putting hefty bass, clever drums, serious amounts of Hammond and eastern sounding guitar this time, it sounds dreadful but is a stroke of genius.
'Bang Bang' is an example of a 60s psych-rock with its mad, yet brilliant intro to a song that isn't recognisable for a long time as they do a great distorted reading of Sonny & Cher. After singing the nursery rhyme "Ring-a-ring of roses" it plays mercilessly with the melodies on Hammond, electric and acoustic and it is pure jam-like joy. Even the lead out grooves on the vinyl are daft as we hear "The following is a series of high-frequency tones…"
Side two consists of a great mash-up of 'You Keep Me Hanging On' as if The Supremes had smoked something potent…'Take Me for a Little While' was a minor hit for Evie Sands in 1965 and gets a brilliant Fudge reworking and the piece de resistance, the Beatles' 'Eleanor Rigby' becomes an eight-minute imaginative work over of such a well-known song and yet, you would never guess as you listen to the fascinatingly simple yet complex intro of Hammond bass and ver clever snare work it's a masterpiece of rock, psych and prog.
There are a few other tracks that are only 20 seconds long and, on the CD reissue, someone decided to add cryptic capitals in front of these: 'STRA (Illusions of My Childhood-Part One)', 'WBER (Illusions of My Childhood-Part Two)', 'RYFI (Illusions of My Childhood-Part Three)' and 'ELDS'
Those upper case letters spell out "Strawberry Fields."
This may be a bit "off the wall", but give it a listen if you're unfamiliar with it and marvel at how many bands have taken so much from this band and have taken (in most cases) it to the next level. A great album, great education and great fun and, remember, this was released in 1967.