Back at Bloodstock festival earlier this year, we found ourselves in the great company of the legendary Brian Tatler of Diamond Head. They gave us such a great interview and put on such an impressive show, that when we were offered the chance to chat with them again, we couldn't help but jump at the chance. Finishing up on their UK tour and getting set to take the States and Canada on a huge headline tour, we sat down to find out how they have found their highlights so far, and what they're most looking forward to next!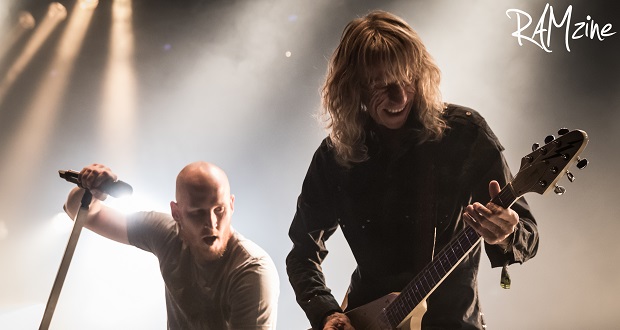 So having just finished your UK tour, how has it gone for you guys and the crowd?
We just finished thirty one dates' across Europe. Some of the gigs were fantastic, my personal favourites were Sweden Rock, Bloodstock, Malta, Ireland and it's always great to play a home town gig, this time we were at the Robin 2 Bilston. The band is on fire at the moment, this line up is awesome. We continue the tour on 2nd November in San Francisco. Then we are playing the legendary Whisky a go go in Hollywood for the first time. We are all enjoying the dates.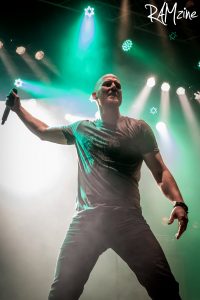 When you play live these days, how does it compare to the decades gone by?
I am very happy with this line up of the band, it feels as exciting as the original line up and we are a very tight unit. I feel all the members now are complimenting each other and doing justice to the Diamond Head legacy. A few times over the 'Sean years' he kept trying to re-arrange the songs or make them work acoustically. We have none of that now it's just respect the original recorded version and enjoy playing it.
How have the crowds taken to your newer stuff to the classic Diamond Head material? Have they been as enthusiastic as the reviews have been?
Definitely, the new songs fit in seamlessly with the old songs and have been going down great with the fans. I have had people ask me to play more songs from the new album and even if we are planning to play the new album in its entirety live at some point! It's a good idea and we may just do that at some point. It would also be nice to play all of the Borrowed Time album one day.
You're set to take on the USA and Canada in the next few weeks for a huge tour, how are you expecting that to go in comparison to the UK crowd?
Usually the big coastal cities are the more crazy gigs. San Francisco, New York etc. but we have had some great crowds at places like Vancouver, Toronto, Texas, Santa Ana and Brooklyn. I love it when a crowd is almost out of control. This has been a very busy year for Diamond Head, everything seems to be going right for us now.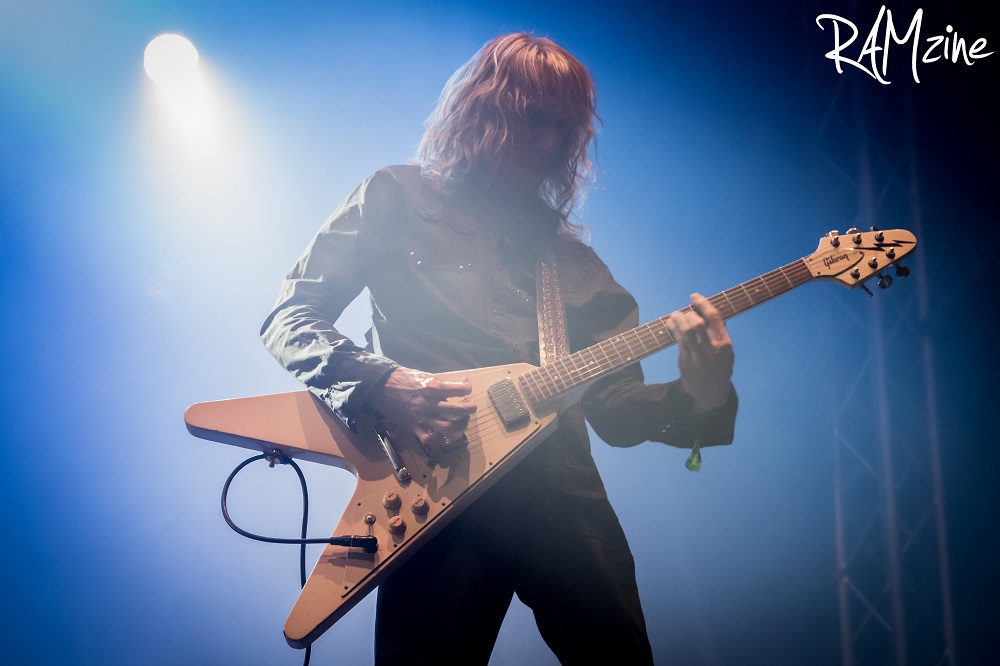 Rasmus's voice seems to have really brought a new thirst for more on the new album, how did you go about seeking him out to front the band?
I know a good singer when I hear one. I found him through a friend of our bass player Eddie. First off I sent him a backing track to an old Diamond Head song (To Heaven from Hell) which he sent back in a couple of days, no messing about. It sounded great so I called him and Ras came up to the Midlands to rehearse with Diamond Head in May 2014, after about 30 minutes I knew he would be great at singing the Diamond Head back catalogue. At this point my mind was focused on the upcoming tour that started in July, I had no intention of writing any new songs. We discussed writing together during that tour.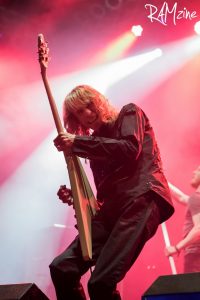 Listening to the album, I found it had a real classic sounding production to it, almost like it was something from way back when. Did you seek out to deliberately find that sound or was it something that just came naturally, and how did you go about nailing that feel to the sound?
The sound of the album comes from the band and the studio we used. It's a small studio called VIGO in Walsall, West Midlands. I tried not to leave anything to the last minute, all the songs were arranged and rehearsed, all the guitar solos were worked out. Only the lyrics were not fully complete, Ras had to create a few verses on the spot to get everything finished. The live room was pretty dead with carpets on the floor walls and ceiling to act as soundproofing so we had no natural ambience. I have recorded in some very expensive studios in the past (Battery, Wessex, Britannia Row, Sarm East, Sarm West, Eden, The Power Plant) but that is not where Diamond Head are in 2016, sounds good though, people seem to like it.
Lastly, without trying to go into it as they seem to be brought up in every interview! You have forever asked about being that band that Metallica etc. mention as to the being the reason they are who they are band wise, they've nailed some great covers of you guys over the years, but if there was any song or riff by any other band that Diamond Head had wished the wrote, what what it be?
I love Led Zeppelins Kashmir so it would have to be that. It's my favourite song and I never get tired of it. There is something uplifting and magical about out.