Norwegian progressive group, Extol, have really come back with a bang from their 6 year hiatus this year. 2013 has seen the release of their new self-titled album which has had near unanimously fantastic reviews in the music press. Equally, as they hit their 20th year together, the group are starting to branch out into that territory that bands often come to when they feel it is time to look back on their success; this time with a semi-biographical documentary made with the contributions of dedicated fans and in line with the band members themselves. We caught up with current guitarist, bassist and vocalist for the band, Ole Børud, to see what the band thinks of all that has been going on with Extol in the past few months.
RAMzine: Your new self-titled album came out very recently and it's already had, pretty much, unanimously brilliant reviews. What was your reaction when you saw what people had to say about the record?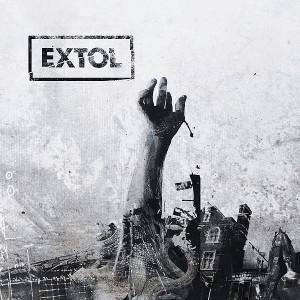 "We were of course very flattered by all the positive feedback, and glad that people enjoy the album. We know that we're very satisfied with what we've done on this album and it's good to see that it resonates well with people out there."
RAMzine: When you were in the studio for Extol, did you approach the writing or recording of the album differently from your past releases?
" Yes, on this album we were able to spend the time we needed with every step of the process, meaning everything from writing, arranging, recording and post production were done thoroughly as opposed to some of the previous recordings were I've felt that we could have spent more time at certain stages."
RAMzine: What would you say is your favourite track from the new album?
"It varies from time to time typically. Right now I'm very happy with a song called Wastelands."
RAMzine: What influences did you draw on when you were writing and recording the album?
"Anything from old school death metal and thrash such as Death, Cynic, old Sepultura, old Pestilence to the likes of Yes and Rush to Steely Dan and other more jazz oriented music."
RAMzine: What were your reasons for making this a self-titled release?
"I think Peter initially had the idea of writing a song called Extol for this album, and because of this we figured it would make sense to call the album Extol."
RAMzine: A few people have picked up on the variation in Peter's vocals on the album with some critics even making comparisons to the likes of Queen and Weird Al' Yankovic. Was the vast vocal range intentional or did it just emerge as you recorded?
"The idea of large type harmony vocal parts were certainly intended but at the same time since I did most of the clean vocals and I always record on my own I made sure we had enough so to say. So we basically had the chance to choose how we wanted it to sound, and for most parts we agreed on quite a huge sound for the harmony parts."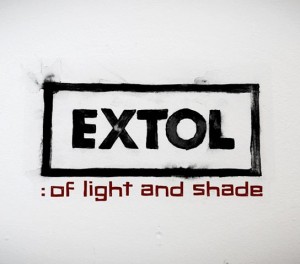 RAMzine: Your next big project past the release of Extol seems to be the new documentary, Extol: of light and shade, all about the band. How has your experience on making and contributing to the film been for you?
"This documentary is actually not being made by the band, but by a production team called Animidas. However, Peter from the band is part of Animidas and this of course is a good thing for both the documentary and the band I think. We have contributed as good as we can all the way and I'm pretty sure there is a lot of old footage showing up in the movie as well as extensive interviews and newer footage. I have total confidence in the guys behind the project, and I'm very much looking forward to it!"
RAMzine: What do you think fans will enjoy most about the film?
"Perhaps old footage of the band, I know I will enjoy that part!"
RAMzine: You also ran a very successful crowd funding campaign for the documentary that made over $7000 more than your asking budget. What was your reaction to the support from fans?
"Again this was initiated by the production team Animidas and not the band. But we were of course all blown away by the support shown through the crowd funding!"
RAMzine: In previous interviews, it's been said that you won't be touring much for the release of Extol. But let's say you could tour anywhere alongside any band you liked, where would you go and who would you like to tour with?
"I could easily tour with Opeth again, a great band with great guys. Anywhere in the world I guess!"
RAMzine: Thank you for your time, is there anything you'd like to get out there to fans before we finish?
"Thanks for reading, hope you take the time to check out the new album! Be blessed!"
Extol's latest self-titled release is out now via Indie Recordings. Find out more information about their upcoming documentary here. Check out Open The Gates from the new album below!