Finnish rockers Reckless Love have recently released their fourth album, InVader, on March 4th via Spinefarm Records. The follow-up to the previous CD, 2013's Spirit sees this big haired quartet exploring fresh sounds as well as delivering their audience-pleasing signature party anthems. Although they managed to bring different elements to the new work they also show a fair consistency in line with Spirit. They are also in keeping with the whole musical attitude of Reckless Love which is fun and entertaining.
Reckless Love are the main act at Scala in London, we couldn't wait to approach them with our questions and both Pepe (guitarist) and Jalle (bassist) seemed very pleased to share some of their stories and future projects with us.
How's the tour been so far? Any particular episode you want to tell us about?
Pepe: It's been really good. Not every show has been sold out but each show has been packed. Unfortunately someone tried to break into our tour bus in Newcastle to steal our gear but our technician ran after the guy and everything was sorted in the end without anyone getting injured or anything.
How's touring with Santa Cruz? Do you guys get along well?
Jalle: We know the guys since they were 17!
Pepe: Music made our friendship special, we've always shared the same passion for hard rock.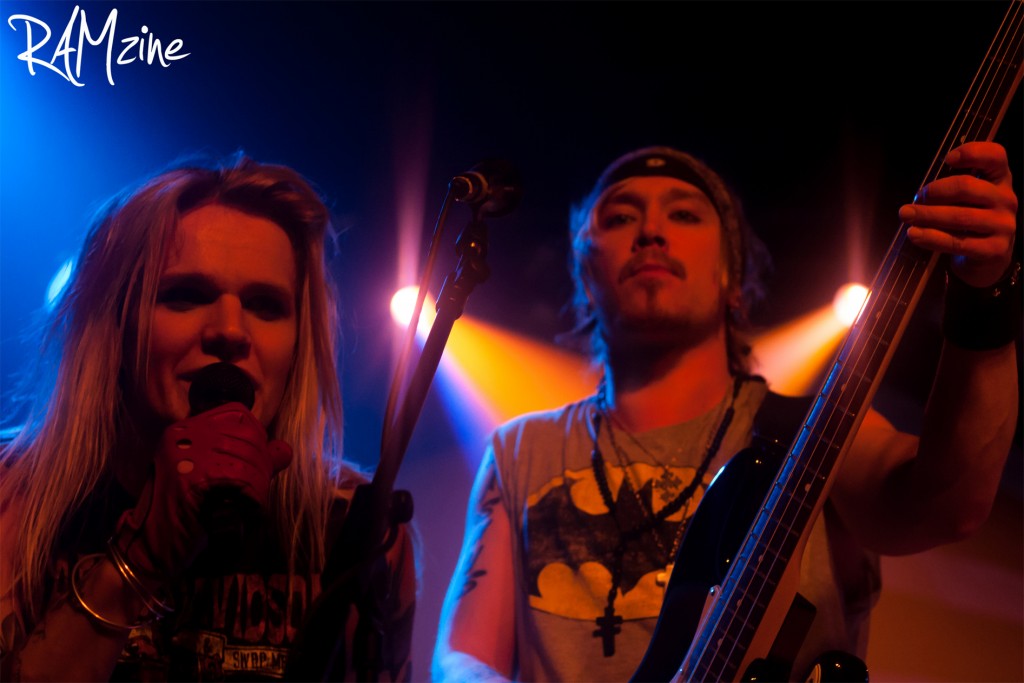 Are you looking forward to this summer? Anything in particular planned with the band?
Pepe: We will be playing many festivals in Finland, South Park in Tampere, to mention one. And also we will be doing a couple of festivals in Europe. Of course we're looking forward to some well deserved holidays.
About the new album, has the title anything to do with Dart Vader and Star Wars?
Pepe: No connection at all but we are all Star Wars fans. 'InVader' stands for the need to create something new. In fact we are taking rock 'n roll to a new territory, musically and physically. It's a bold statement.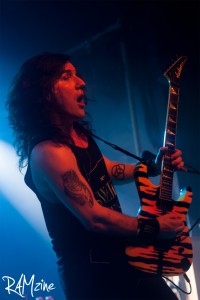 How would you describe the new album?
Pepe: Bold. We created something new which is not only 80's influenced. This time around the sound is fresh, it's brand new rock 'n roll, it's not a thing from the past.
What's your favourite song from the new work?
Pepe: 'Child of The Sun'.
Jalle: 'Pretty Boy Swagger'.
What are your main influences in the music business?
Pepe: Beatles, Led Zeppelin, Van Halen, Queen.
Jalle: Yeah I agree, all the big bands from the childhood.
Any song in particular you really enjoy playing live?
Jalle: 'Hot' because it's a hit, everyone knows it!
Pepe: From the new album I'd say 'Rock It' because everyone dances and gets into the groove. It gives great vibes.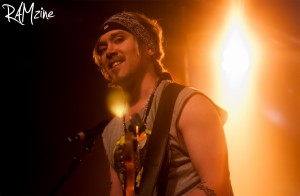 Are you planning to release any more music videos soon?
Pepe: We were just discussing about a new music video but we can't really say much. It could even be a footage from this tour because we have a lot of stuff filmed, photos and videos, but we genuinely don't know yet. We gotta finish this tour first and then release a video. The sooner the better.
Any final message you want to leave to your UK fans?
Pepe: UK has been terrific for us. When we released our first album people in Finland told us UK would have been too much of a tough market because of the competition in the music business but then BOOM soon after the first album we played Download Festival. So yeah we love you guys!