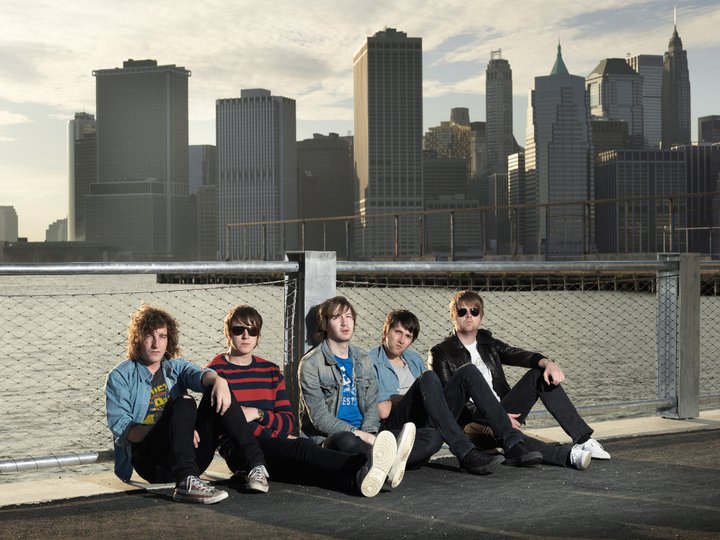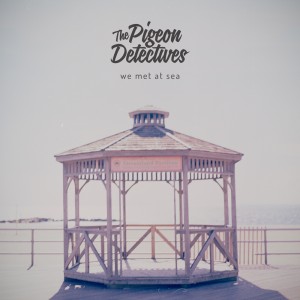 The Pigeon Detectives are back in town and it looks like they'll be back in style with their new album 'We Met At The Sea' hitting our stores on April 28th. The bands debut 'Wait For Me' went platinum, and their second release went Gold, and now after signing to independent label, Cooking Vinyl, the boys are sure to kick up a storm with this new release.
With the new album hot on our tales, RAMzine had to take the chance to speak to guitarist Ryan Wilson to find out what we can expect from this release, as well as what life on the new label is like for the group.
RAMzine: How are you today?
"Good thanks, just heading down to Heathrow, we fly out tomorrow to play a gig in Moscow."
RAMzine: So you have a new album out on April 29th called 'We Met At Sea'; how does it differ from your previous albums? Have you tried anything different on the new album?
"I think we are back to our best; we spent a lot of time making sure the album sounds good and works really well live. It's not a million miles away from previous albums but we worked harder on sounds and the direction. Whether you loved us or hated us before, you'll like this one."
RAMzine: What is the meaning behind the name? Did you meet anyone at the seaside that has spurred on this title?
"It's a lyric in one of the songs on it; we thought it had a good ring to it."
RAMzine: This is your first release on a new label, Cooking Vinyl. How does changing labels affect your music and has this moved helped The Pigeon Detectives in any way?
"It hasn't changed one bit, we did our last three albums on our own label, Cooking Vinyl is an independent too so we are in full control, they liked the songs and we liked the way they worked so it's a good match."
RAMzine: Saying that, a lot of labels seem to be dying out these days due to the internet and iTunes etc. What do you think the music industry will be like in say, 30 years time?
"It's changed so much over the last 10years for the worse!!! The way it's going I can only seeing it dying out; no bands will be able to survive when people expect music for free. Sad times."
RAMzine: Your debut 'Wait For Me' went platinum, your second went gold, are there any hopes of this happening again with 'We Met At Sea'?
"I don't know, when our early albums were out radio stations, TV stations and magazines were all supporting guitar bands, that isn't happening at the moment. We'll see what happens."
RAMzine: What is your musical goal? Is there someone you'd love to support or is there an arena you'd like to sell out?
"It'd be amazing to play football stadiums, Wembley etc. We've had a platinum album, played to 50,000 at Glastonbury, toured USA, Japan and Europe and had an amazing time so if it ended now I'd look back and say I cracked my goals."
RAMzine: You released your single 'Animal' back in January; what made you decide to release this track as a single. What makes it stand out above the rest of the album?
"When we first wrote it we knew it was a good strong song, it has great energy so it was an easy choice for the first single from the new album."
RAMzine: Finally, what's next for The Pigeon Detectives?
"Moscow this week, then a full UK tour with our new album coming out followed by a European tour then festivals, so we are busy."
Thanks Ryan!