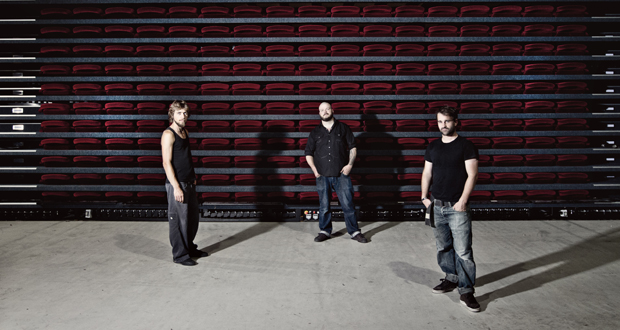 Earlier this month i had the luxury of reviewing the Deathcrusher Tour with the legendary bands Carcass, Obituary, Napalm Death and Voivod performing. Along with them were an act as special guest named Herod, a prog-sludge band from. I was lucky enough to catch up with the guitarist and founder Pierre Carroz and sit down for an interview whilst sitting in the balcony of the impressive O2 Forum, Kentish Town, London before doors open.
How has the tour been so far?
The tour has been going really well, people are being really nice to us, we feel like we are doing our internship as a band. We are all about 30 but we feel like teenagers right now living our dream.
I've seen you label yourself a prog-sludge. I'm a huge fan of sludge, but as a live performance you don't act like a usual sludge band, on stage you really throw yourselves about, is that because of who you are as people, or your energy in the music?
I don't know actually, that's my influences I guess, because I started riffing those songs, I always listen to Meshuggah and they are a huge influence to me, but as well all those really down tempo sludgey things and that seems to be why we are in-between those genres.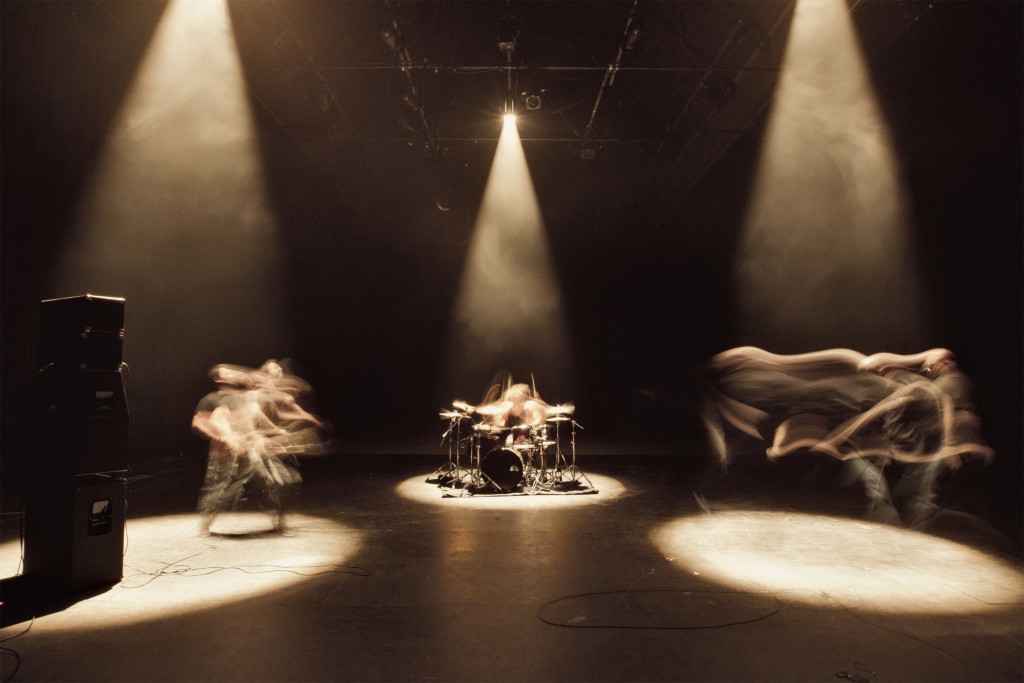 You mentioned before you've been with Carcass on the road, but is it the first time as a band to be playing with such a high calibre line up?
As an opening band, yeah for sure, Herod as a band has only done about 40 or so shows total, so to be playing around 34 shows in one and a half months, so I am sure you can imagine! But we are quite old in the business sense with being about in previous bands.
The bands your touring with (Carcass, Obituary, Napalm Death and Voivod), all started off in the 80's, some before we were born, has that had much of an impact in how you would tour normally?
Yeah, for sure! The first 3 or 4 shows we were quite ashamed to be on stage because we are no one, we've existed for maybe two years, and then right after us there are 4 legends. We pretty much play every night like it is the last time.
Talking of that and only so many shows under your belt, you have pretty much come from nothing to straight away opening up for the big time, have you got any advice for the younger bands that are wanting to get to that next level like you've managed?
I'm not sure, we've all known each other for a real long time, but Herod is actually my solo project when I was living in Sweden 2006. I came back to Switzerland and I tried to make a real band and it doesn't work. Then I decided to choose a really good drummer for that band and started to contact guys not living in the same city, and then I picked up some guys I played with previously and we all had previous bands that pretty much sucked before so we tried to be more professional and it just worked out real well.
What are your plans after the tour is finished?
We'll sleep for about a month! We'll have Christmas time with our families I guess, and then we go back to rehearsal because we are working on new material although not on the tour because we a quite busy, but we plan to tour less in 2016 and work on new material in order to have a second record in 2016/17.
So come that time when it's out, do you think you'll be back in the UK, hitting the festivals maybe
Can you imagine! This is our first time here, so hopefully meet people and have maybe a booker outside of Switzerland. The only booker we have at the moment is in Switzerland, so we play pretty much a lot in Switzerland, but yeah if we can get a booker then hopefully we will be back!
You can read our review of the gig here: Deathcrusher tour review: Kentish town, London