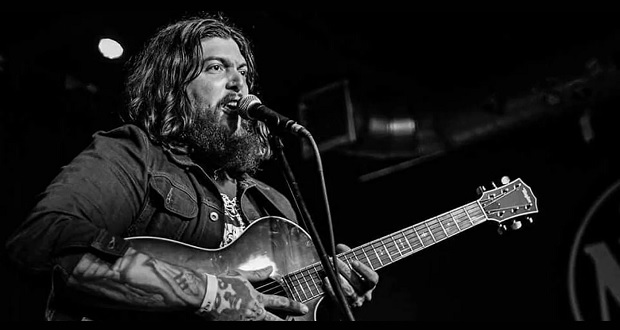 Let us take you back to Bloodstock 2018, Dez Fafera of DevilDriver talked to us about a certain singer/songwriter:
" Amigo The Devil, he's ready to come over here and bring his record out. You guys are going to LOVE him"
He wasn't wrong, now Amigo The Devil has announced his first UK/ROI tour.
Following his debut album Everything Is Fine in early 2019, ATD has had praise from pretty much anyone who has listened to his music. Mixing folk-y, outlaw country inspired acoustic rock with the dark and visceral lyrics that wouldn't go a miss on a metal or punk-rock track – ATD doesn't have problems picking up fans.
ATD had this to say about the tour:
"We can't wait to meet all of you on our FIRST UK/European Tour! Activate party mode and bring us delicious food please." 
Below are UK and Ireland tour dates:
January & February 2020
25.01.20  BRIDGWATER The Cobblestones
26.01.20  CARDIFF 10 Feet Tall
27.01.20  STOKE Underground
29.01.20  DUBLIN The Sound House
30.01.20  GALWAY Roisin Dubh
31.01.20  CORK DeBarra's
01.02.20  LIMERICK Kasbah Social Club
03.02.20  LIVERPOOL Phase One
04.02.20  MANCHESTER Deaf Institute
05.02.20  GLASGOW Stereo
06.02.20  NEWCASTLE Think Tank?
07.02.20  HULL The Polar Bear
08.02.20  LEEDS Hyde Park Book Club
10.02.20  BIRMINGHAM The Cuban Embassy
12.02.20  MILTON KEYNES Craufurd Arms
13.02.20  SOUTHAMPTON Heartbreakers
15.02.20  LONDON Hoxton Hall
16.02.20  BRIGHTON Hope & Ruin
Keep your eyes on RAMzine for coverage of the tour and all the latest news in everything rock.