The final line-up for the first Amplified Open Air festival with Phil Campbell and The Bastard Sons.
Lead by the legendary Motorhead guitarist, The Bastard Sons headline the Red Stripe main stage on Saturday night -July 22nd.
Phil Campbell and The Bastards Sons join already confirmed acts Puddle Of Mudd, Reef, Acid Reign, Diamond Head, Evil Scarecrow, Raging Speedhorn, Astroid Boys and Milk Teeth.
Campbell himself had this to say:
"It's great to be headlining this brand new festival showcasing the best in U.K. Rock and Metal. See you guys there!" 
That's not all, Amplified is also excited to announce that they will be giving away in conjunction with Blade Harley-Davidson, Cheltenham a unique one-off motorcycle to one lucky ticket holder at this year's festival. The 'Iron Man' themed Sportster XL833N custom built for the Harley Davidson 'Battle Of The Kings' event with paint livery by Reborn To Be Wild along with the special blue light-up Iron Man chest piece could be yours. At a cost value of £10,000 with an approximate £2,000 worth of customisation.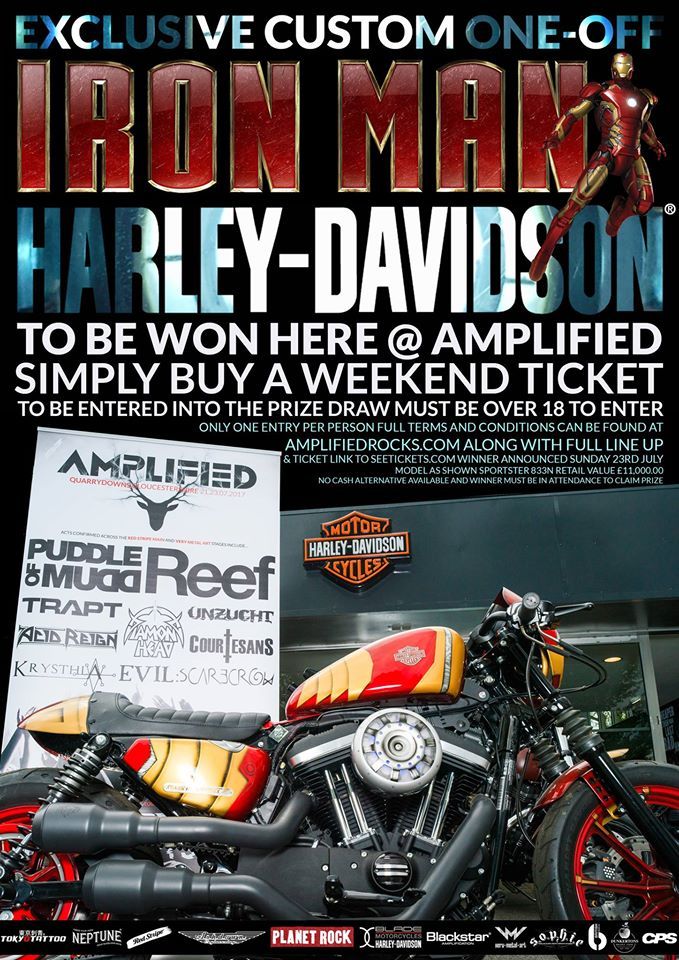 Full details about this amazing opportunity plus terms and conditions can be found at www.amplifiedrocks.com. The winner will be announced on the main stage on Sunday 23rd July 2017.
Check our interview with Phil Campbell and The Bastard Sons, when we caught up with Phil and Tyler Campbell at Bloodstock 2016 here.