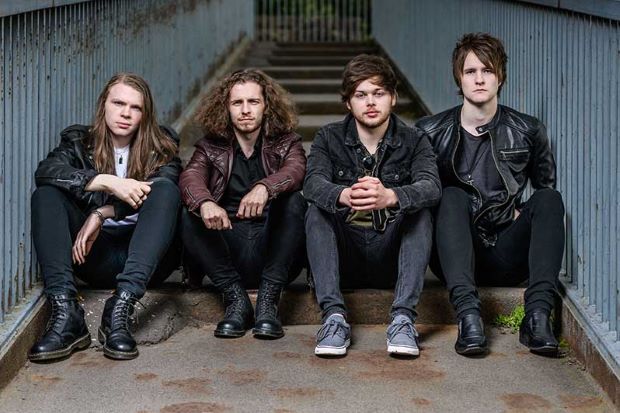 Available from all major digital and streaming services is the title track from Scottish rock band Anchor Lane as the secondsingle to be lifted fromtheir debut album Casino that will be officially released Friday 31st January next year.
The album's title is a metaphor for the ever-changing music industry," explained bass player Matthew Quigley. "We called the album Casino because in this industry you either go all in or you leave the table. We gladly left our jobs to concentrate on writing the album. It's a high-risk high-reward gamble but we're here for the right reasons."
Despite being in their early twenties, there can be said to be a maturity to Anchor Lane's song writing. They don't shy away from tackling difficult subjects with Casino's themes include toxic relationships, addiction and the death of a close friend.
"When I met the guys, they said 'We want to change the world, we want to write something that makes a difference'," said rock singer Toby Jepson (Wayward Sons, Gun, Little Angels) who produced the album at Vale Studios in The Midlands.
"They're ambitious with strength of character and real vision. This is their first album and judging by the material they've come up with so far, they have a very big future."
"We learned so much from Toby," said Anchor Lane's own singer Conor Gaffney. "His ability to take a song and flip it on its head was so inspiring to us."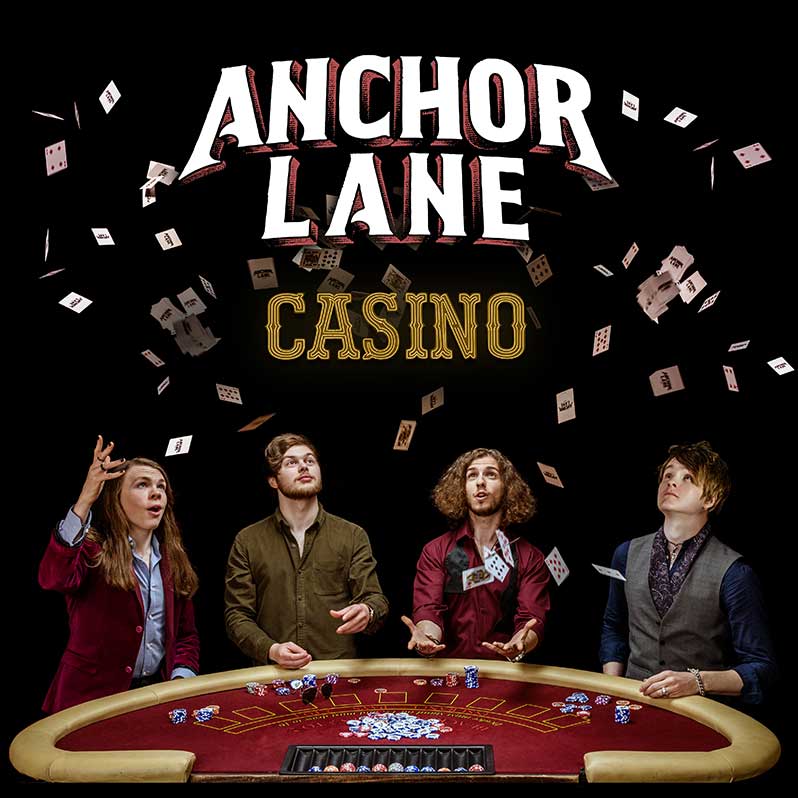 "Before I commit to working with a band, I need to get a sense of whether they have a genuine vision and something to say. When I heard the demos, I knew there was some intuitive and intelligent writing going on," added Jepson.
Ricky Warwick of Black Star Riders, Thin Lizzy and The Almighty fame co-wrote two tracks on the album. The hook-driven opener 'Blood & Irony' and the catchy stadium-rock of 'Dead Run' with him also featured on backing vocals.
"Ricky's direct approach to song writing was fascinating," remarked guitarist Lawrence O' Brien. "He taught us to accept the simplicities and imperfections in the songs and it made them stronger."
"Anchor Lane are everything a rock band should be," Warwick announced. "They have attitude, ability, swagger and most importantly songs… Their passport to a very bright future is assured."
Rounded out by drummer Scott Hanlon, you can pre-order Anchor Lane's debut album by clicking here.
Should you pre-order your digital download of the album on iTunes or pre-save on Spotify you can access the track 'Casino' ahead of the official album release.
You can also catch the lyric video to it right here at RAMzine.
For more about Anchor Lane at RAMzine click here.