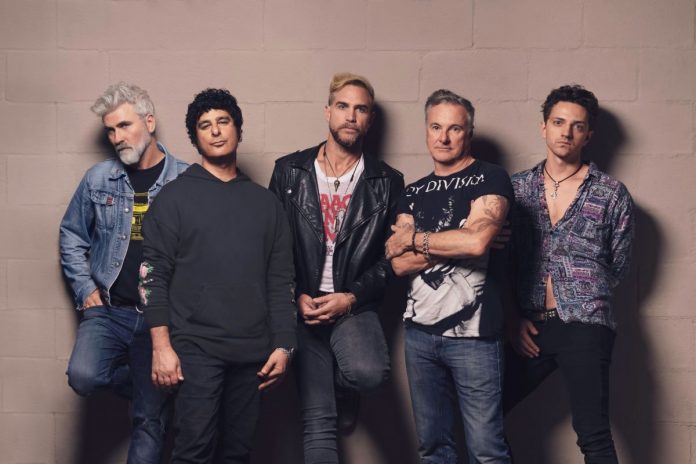 Fast establishing themselves as a rock powerhouse, AshenMoon featuring Garry Beers (INXS), Toby Rand (Rock Star: Super Nova) and guitarist/composer Jimmy Khoury have just brought out their fourth single, one that will also feature on their forthcoming debut EP.

Described as "epic, dramatic and arena ready" 'Without Faith' is the latest single to drop.

Intended as a spiritual awakening during a time of distraction and destruction, 'Without Faith' is a song of exploration. To be able to unravel your inner peace during a time of adversity is challenging. Sometimes you need to lean on others in order to regain strength and take on any negativity that confronts you. Leading with empathy and compassion will help guide you into the unknown.
On 16th October Golden Robot Records will release Ashenmoon's Umbra I EP.
Recorded in several iconic LA studios, and mixed by multi-Grammy winner David Reitzas to capture the raw energy of the live instrumentation with an electrifying mixture of 70's, new-wave and modern rock,
AshenMoon's debut has been Influenced by bass player Beers' INXS & Khoury's experience touring with Beth Hart and working with Tom Petty's HeartBreakers, where they believe they have created a platform for Rand's vocal ability "to seek the emotion of Buckley, yet roar, like Plant and Cornell before him".

Echoing melodies of protest and liberation, Umbra I is a reflective monologue drawing on human connection and environmental condition, and as can be noted in its title, is in fact the first instalment of a 2-part EP release.
Umbra I draws on Rand's longing for inner and outer peace. With the world constantly facing new turmoils, his motto "The World Outside Is Born Within" is found in the songs' lyrical yearning for unity. Ashenmoon's underlying theme of self-discovery and sifting through the darkness in your mind will have you thinking of ways to overcome your battles and find your voice – Apt for the current climate we live in.

You can stream/buy the single 'Without Faith' here.

You can pre-order/pre-save Umbra I here.