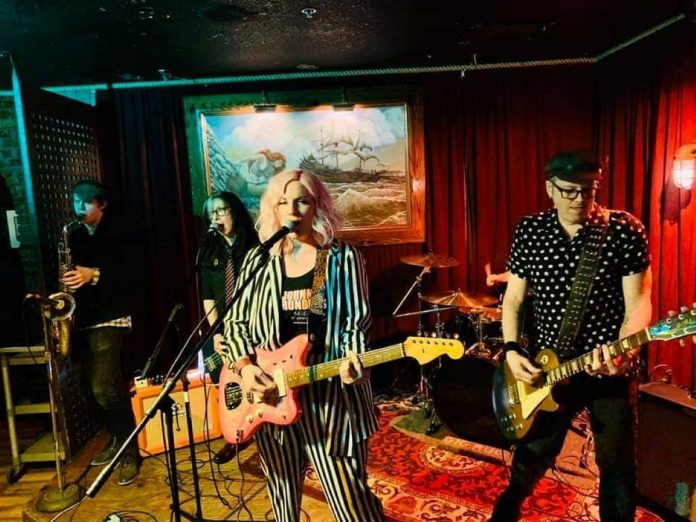 Live At The Cutting Room is a new album out from The Carvels NYC on Die Laughing Records.
Influenced by New York City original punk bands like Blondie, The Ramones and The Heartbreakers), 60s girl groups like The Ronettes and The Shangri-Las, with a drop of Lou Reed and The Velvet Underground's deadpan cool – The Carvels NYC bring sticky tuneful rock and roll with powerful unique vocals, rollicking Thunders-style guitar licks and wailing sax to the table.

Recorded earlier this year in May at legendary venue The Cutting Room in New York, with producer Freddie Katz, and mixed/mastered by Jim Diamond (White Stripes, Jon Spencer Blues Explosion) the record is available from select retailers and by clicking here.