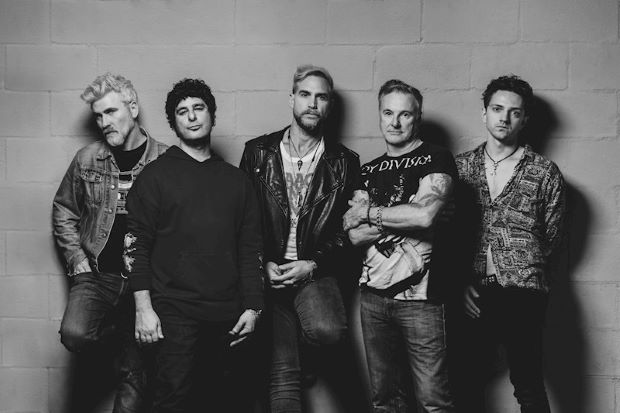 Rock powerhouse Ashenmoon debut with adouble single, featuring the tracks'Dustbowl' & 'Mosquito', that's out now on Golden Robot Records.
Featuring INXS bassist Garry Beers, vocalist Toby Rand and guitarist Jimmy Khoury, Ashenmoon blends 70s new wave and modern rock 'n roll into a massive arena worthy sound.
'Dustbowl' has been described as "a kaleidoscopic view into a world of confusion and division. A message for individuals to trust in their path and journey into their inner-self to separate from an unbalanced climate. It is an escape, 'Close your eyes, our only hope is sound.'"
Check out the video for it here at RAMzine:
'Mosquito' is said to begin "as a reflective monologue of self-destruction and procrastination. Enter the mosquito; a creative entity, welcomed wakeup call to step into action. A reminder to live in the moment and inspire to be inspired."
Again, you can check out the video for it here at RAMzine:
Produced by Beers (co-produced by Rand), their upcoming debut album is influenced by the electronic grooves of Beers' work with INXS fuelled by memorable riffs inspired by Khoury's work with Beth Hart, whilst Rand offers tales of heartbreak, love and redemption.
Additional songwriting for the band has been delivered UK pianist Kenny Dickenson (KT Tunstall, Billy Bragg etc.) and Australian drummer Sebastian Gregory (The Veronicas), and the album mixed by Grammy award winner David Reitzas and mastered by Howie Weinberg (Jeff Buckley),.