After decades between solo albums, The Moody Blues' John Lodge is becoming increasingly active.
Fresh off  The Royal Affair Tour over in the States where he played alongside Yes, Asia and Carl Palmer, he's now preparing for the release of B Yond – The Very Best Of, due out on 27th September through BMG Records.
B Yond features three new recordings, two new remixes, and other tracks chosen by the bass player and vocalist that revisit highlights from both solo career and time with The Moody Blues.
Featuring his 10,000 Light Years Band, with Alan on keyboards (also co-producing with Lodge), Duffy King on guitars, Billy Ashbaugh on drums and Jason Charboneau on cello, the Birmingham born rocker himself picked up his original Fender Precision Bass, the one used on classic Moody Blues numbers as they gave a modern edge to what many consider timeless tunes.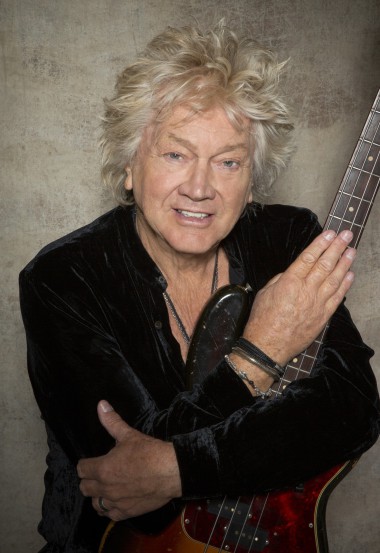 "With this album I want to share with you my deep cuts – Songs that I've wanted to revisit, and songs which have become an important part of my life.
"It is this which has taken me back into the studio, to share with you my music and record again with my Fender Precision Bass. I hope you too can join me on this journey… B Yond,"  said Lodge.
Tracks featured are: 'I'm Just A Singer (In A Rock And Roll Band)' (Live), 'Summer Breeze, Summer Song' (2019 Remix), 'In My Mind', 'Street Café' (2019), '(Evening) Time To Get Away' (2019)',  'Saved By The Music' (Live), 'Legend Of A Mind' (2019), 'Say You Love Me' (2019 Remix), 'Get Me Out Of Here', 'Gemini Dream' (Live), 'Isn't Life Strange' (Live) and 'Ride My See-Saw' (Live).
B Yond – The Very Best Of, will be available as a CD or Digital Audio, with a double vinyl gatefold (180g) edition released in November. You can pre-order the album here.