Vocalist Judy Dyble, passed away on the 12th July. She was a founder member of the iconic folk rock band Fairport Convention, had sang with Giles, Giles & Fripp the precursor to the legendary progressive rock King Crimson, played in the cult duet Trader Horne and also performed solo.
Her admirers, though saddened, can take heart in how excited she was regarding what will now be the posthumous release of a collaboration with singer/multi-instrumentalist David Longdon of Big Big Train, on an album titled Between A Breath And A Breath that will now be released on 25th September.
Going out under their surnames, as Dyble Longon, the record will be released on English Electric, and distributed by RSK, with the gatefold vinyl edition released on the Plane Groovy label.
Withdrawing from the music scene in the early 1970s, to concentrate on her family she was invited back to the Fairport fold in 1997 for the 30th anniversary reunion at The Cropredy Festival. To her great relief, her worries, ahead of the event, disappeared as "suddenly the years fell away". Further Fairport Convention anniversary appearances took place and reassured her and showed that her passion for music had remained through the years and she would go on to make three albums with Marc Swordfish, of Astralasia, as she began a revival of her solo career.
This had included numerous guest appearances on albums by a host of artists including, in 2017, Big Big Train, with Dyble forming a close working relationship with Longdon.
David Longdon is best known as the vocalist for multiple award-winning progressive rock band Big Big Train, whom he joined in 2009. Since then he has recorded six studio albums with the band, including 2019's Grand Tour, and has fronted the band for a series of acclaimed live shows in the UK and Germany.
Prior to joining Big Big Train, Longdon pursued a variety of musical avenues. These included leading Nottingham based band The Gifthorse, playing within Louis Philippe's band alongside future Big Big Train member Danny Manners, reaching the final two in the auditions to replace Phil Collins in Genesis and performing on The Old Road, 2008's farewell album by former IQ keyboardist Martin Orford, that brought him to the attention of Big Big Train. An accomplished producer, songwriter, multi-instrumentalist and arranger, Longdon has also previously released a solo album, 2004's Wild River.
The collaboration that is Between A Breath And A Breath contains seven original compositions with lyrics by Dyble and music and production by Longdon. The songs are, said to be: "At times, haunting and, at others, beautifully fragile."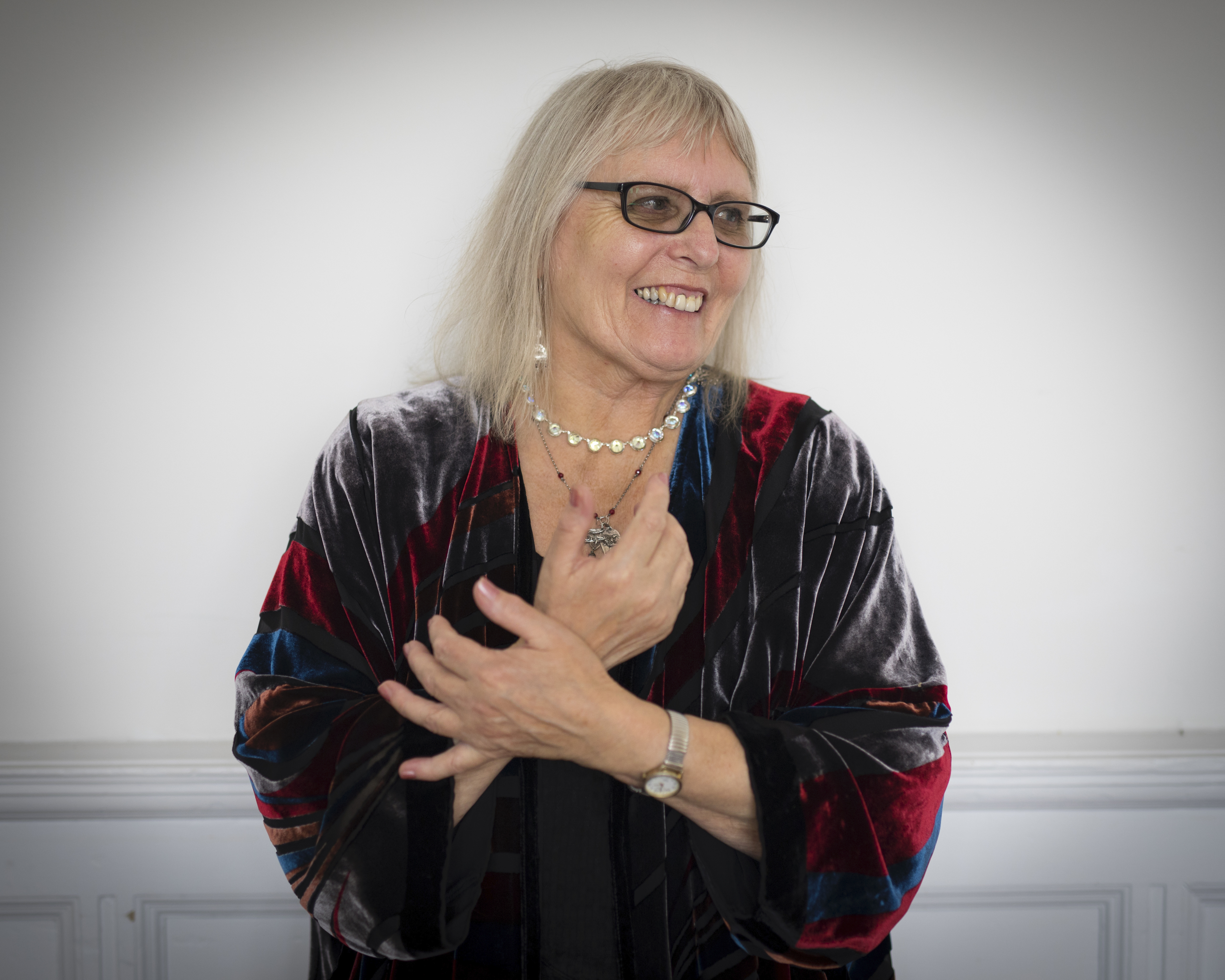 The collaboration is something Dyble has hoped for, for some time. "I first heard David sing with Big Big Train at King's Place in London 2015 and immediately decided that I really wanted to sing with him someday. And here we are with a collaborative album, which I think is wonderful!" she had said.
Prior to her death, Longdon had said: "Judy asked if I would like to work with her. She sent me some great lyrics which inspired the music and over the years we've become good friends. Judy duetted with me on 'The Ivy Gate', which appears on Big Big Train's Grimspound album. The Dyble Longdon album is a natural development on from this piece."
Dyble, who was then fighting a serious illness, expanded on the subject matter of the songs: "The lyrics for these songs virtually wrote themselves, with minor tweaks, as music grew around them. All were written before I was diagnosed and before the dreadful virus stamped its footprint on our world.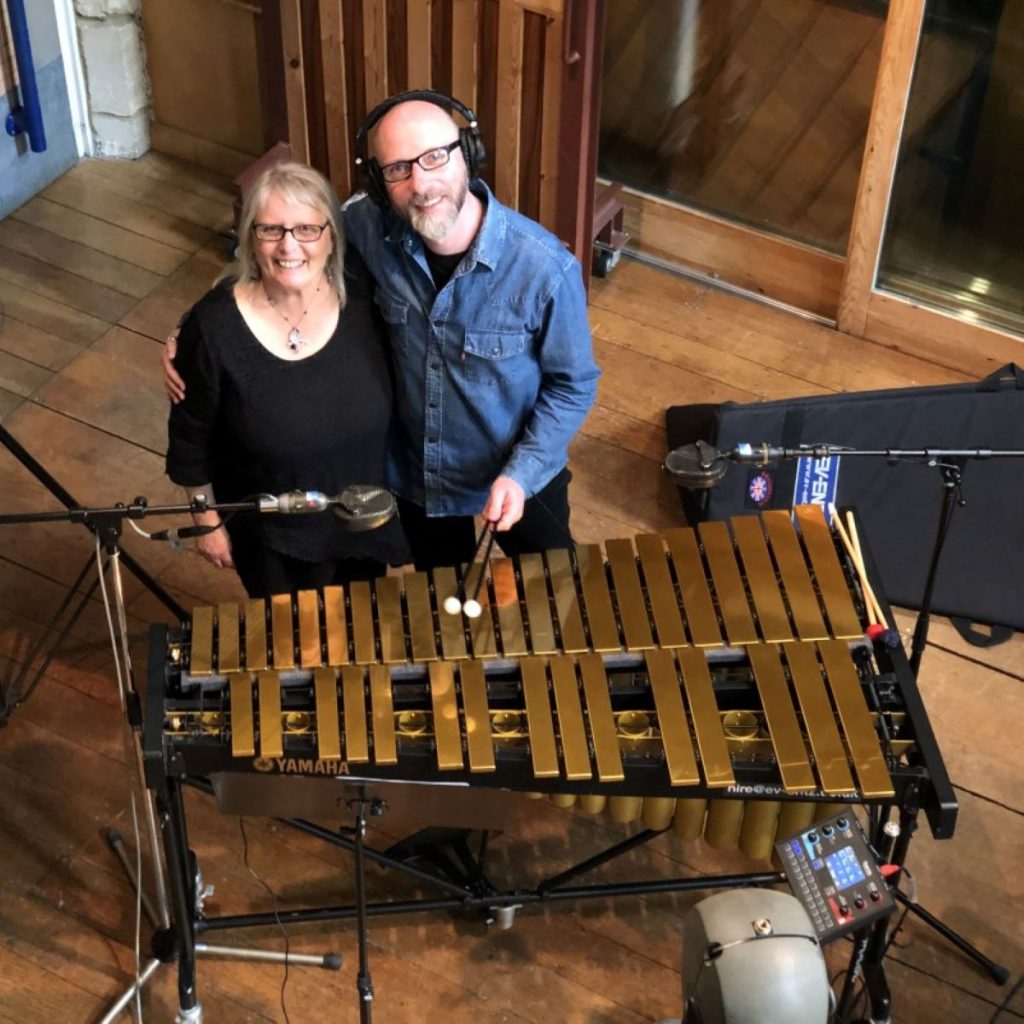 "Quite a few of my lyrics have a touch of sadness about them but always with an optimism for the future and a desire to know what happens next. 'France', 'Whisper' and 'Obedience' tell stories suggested in conversations and 'Between A Breath And A Breath' is sheer magic. 'Astrologers' was a simple 'Hmmpph! Stop it!, while 'Heartwashing' and 'Tidying Away' were just poems which wrote themselves."
Alongside Judy Dyble on vocals and autoharp and David Longdon on vocals, acoustic and electric guitars, mandolin, piano and keyboards, musicians featured on Between A Breath And A Breath are Jeff Davenport (Jade Warrior, drums), Longdon's Big Big Train bandmates Danny Manners (double bass), Rikard Sjöblom (accordion), Rachel Hall (violin), Greg Spawton (bass guitar and Moog Taurus pedals) and Nick D'Virgilio (drums), plus Dave Gregory (ex-Big Big Train and XTC, guitar), Andy Lewis (Paul Weller, bass guitar), Luca Calabrese (Isildurs Bane, trumpet), Dave Sturt (Gong and Steve Hillage, fretless bass).
The album was recorded at Real World Studios in Wiltshire and Playpen Studios in Bristol, and mixed by Patrick Phillips (Elbow, Kate Bush and Sir Paul McCartney), with album artwork by Sarah Ewing.
Between A Breath And A Breath can be pre-ordered by clicking here.