With less than two weeks to go, the final additions have been made to this year's line-up.
Playing the Dio stage on Friday are Brit-metal mob Savage Messiah, who have just released their new single 'Hellblazer', from the album 'The Fateful Dark'. You can watch the video below:
Also added tot he bill are the various winners of 'Metal 2 The Masses'. Friday will feature Bristol winners Mortishead, as well as Nottingham finalists Forgotten Remains and KryoCell.
Saturday's line-up now includes Amethyst, Chaos Trigger, Bloodyard, and From Eden To Exile – winners of the finals in Manchester, Wales, Burnley and Corby, respectively.
Oxford winners, Hells Gazelles, will play Sunday as well as Birmingham victors Burden Of The Noose, Nottingham's Spirytus and The Black Country's Left For Red.
Joining the Jagermeister stage are:
Foul Body Autopsy
The Mighty Wraith
Witchtripper
Divine Solace
Circle Spectre Haunting
Endevour
Killer Hurts
Big Foot
The full line-up now looks like this: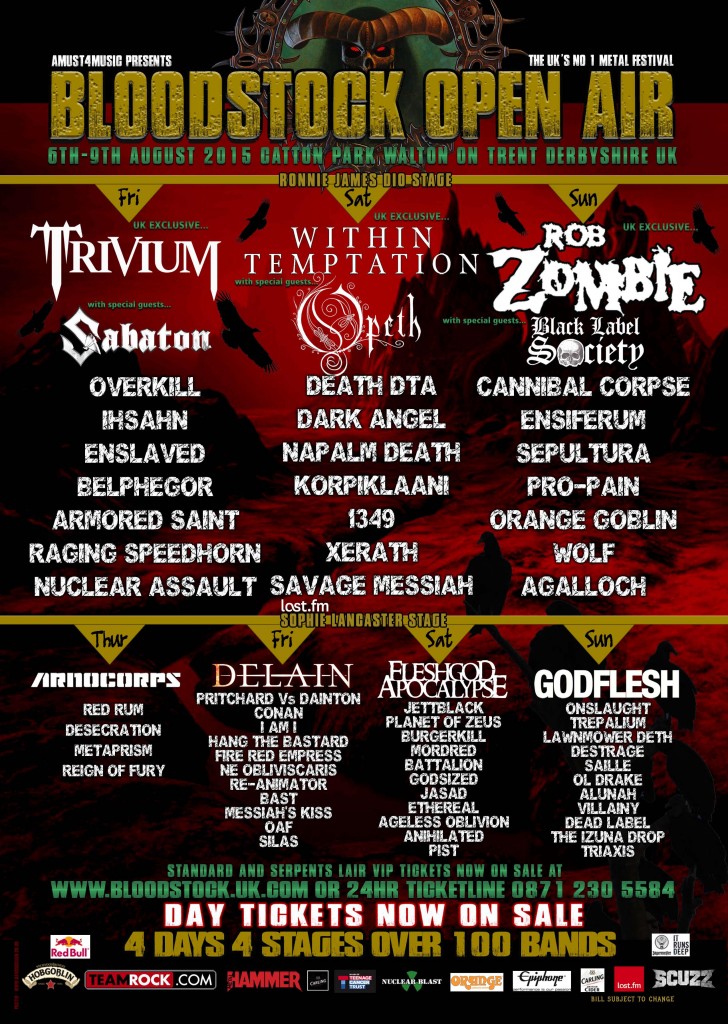 Check back for full coverage of Bloodstock 2015 including interviews, photos and a full review.