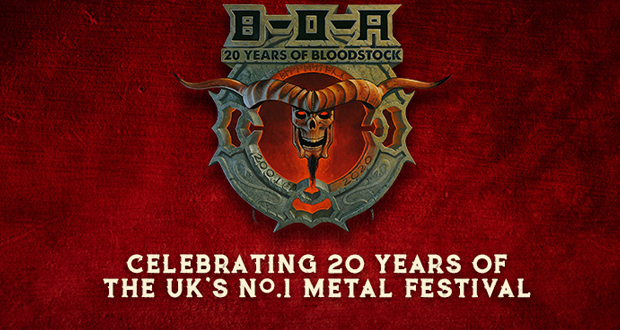 Black metal legends Mercyful Fate have been named as headliners of the Ronnie James Dio (main) stage on Saturday night, whereas symphonic black metallers Dimmu Borgir have been added as their special guests.
Fronted by the iconic King Diamond, Mercyful Fate reformed in 2019. They were supposed to play their first live shows in over 20 years this summer but… you can guess how that turned out.
King Diamond himself had this to say about the announcement:
"It is with sinister pleasure MERCYFUL FATE will finally bring the Devil himself to Bloodstock Summer '21. We cannot wait and neither can he. It's gonna be dark as Hell."
After having to cancel their slot in 2019 due to illness, Dimmu Borgir has been given the prestigious Saturday night special guest slot. The band gave this statement as the announcement was made:
"UK! After our triumphant London show this January, we will be back at your shores next year. See you at BLOODSTOCK in August 2021!"
Weekend tickets were due to increase, but thanks to the government for confirming festivals are included in hospitality and leisure who qualify for a reduced 5% VAT rate. So weekend tickets will be £145 until January 13th 2021.
Mercyful Fate and Dimmu Borgir join headliners DEVIN TOWNSEND (Friday) and JUDAS PRIEST (Sunday). (Headliners for Thursday are yet to be announced). The festival also features sets from PHILIP H. ANSELMO & THE ILLEGALS, SKINDRED, PARADISE LOST, LIFE OF AGONY, BURY TOMORROW, BLACK DAHLIA MURDER, DIAMOND HEAD, JINJER, VIO-LENCE, SACRED REICH, GLORYHAMMER, DARK TRANQUILLITY, BUTCHER BABIES, CATTLE DECAPITATION, BLOODYWOOD, MEMORIAM, RAMAGE INC, GREEN LUNG, CONJURER, ORANGE GOBLIN, THE NIGHT FLIGHT ORCHESTRA, UNLEASH THE ARCHERS, SAXON, SYLOSIS, TOXIC HOLOCAUST, WINTERFYLLETH, NEKROGOBLIKON, THE CRAWLING, RAISED BY OWLS, ANAKIM, ACID REIGN, SVALBARD, SOEN, DOG TIRED, BAILER, BLASPHEMER, BLACK TONGUE, LIBERTY LIES, PIST, & SHARKS IN YOUR MOUTH.