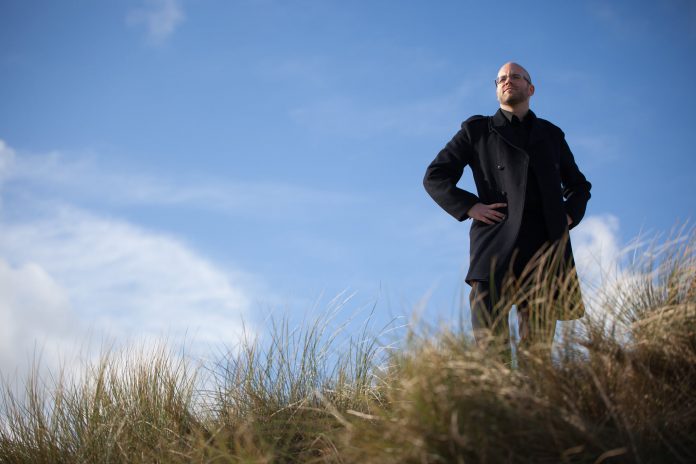 This album is the first I've actually heard from ROME, the project of multi-lingual Luxemburg born singer-songwriter, Jerome Reuter, having only previously heard a lot about it. The Lone Furrow is the latest in a long line of releases spanning the band's fifteen-year career and is being touted as Reuter's most ambitious and impressive yet. While I have no real sense of how this record stacks up against their back catalog or it's predecessor Le Ceneri Di Heliodoro I'm basing my opinion on how it functions as a stand-alone record and I am impressed.
One of the first things you'll notice is the cast of guests appearing alongside Reuter, including Nergal from Behemoth, J.J of Harakiri For The Sky, and Joseph D. Rowland of the excellent Pallbearer, all lend their talents alongside others. It's hard to put a label on ROME's music, it's individual, rare, dramatic, emotional, and inspiring all together and that's just scratching the surface. When you delve into the layers you find even more moving parts and themes of mankind's abandoning of faith and spirituality, this record is almost portrayed and delivered from the point of view of diety witnessing the collapse of their creation. It's both dark and beautiful in its own special way, akin to the way Nick Cave can conjure multiple feelings within a single record. ROME does very much the same but can execute this within single songs.
It's difficult to pick out the really strong tracks as all are on equal footing and so widely different yet following the same thread that it would be an injustice to single any out, however, if you were pressed for time and wanted a simple flavor of the album I would recommend, 'Ächtung, Baby!', 'The Angry Cup', 'Kali Yuga Über Alles', 'The Lay Of Iria' or the stunning, goosebump-inducing 'On Albion's Plain'. That being said the album absolutely must be listened to in its entirety to really appreciate the scope and depth of this cerebral project and explored for yourself.