With Game Of Thrones underway and Avengers: Endgame less than a week away, 2019 is throwing all but the kitchen sink our way, which includes even more god damn bands to announce for this Augusts' Bloodstock Festival of pure metal extravaganza.
Coming to Derbyshire are industrial alt rockers, SULPHER who've nabbed themselves a Sophie Lancaster stage slot on Friday, along with Newcastle nu metallers DEF CON ONE, DAMNATIONS HAMMER, BLASPHEMER as well as ZEALOT CULT.
On Sunday, down the Sophie stage will be WITCHTRIPPER and HARBINGER.
With every passing day we get that much closer to the most metal weekend of the year. Are you as pumped as we are? You bloody well should be!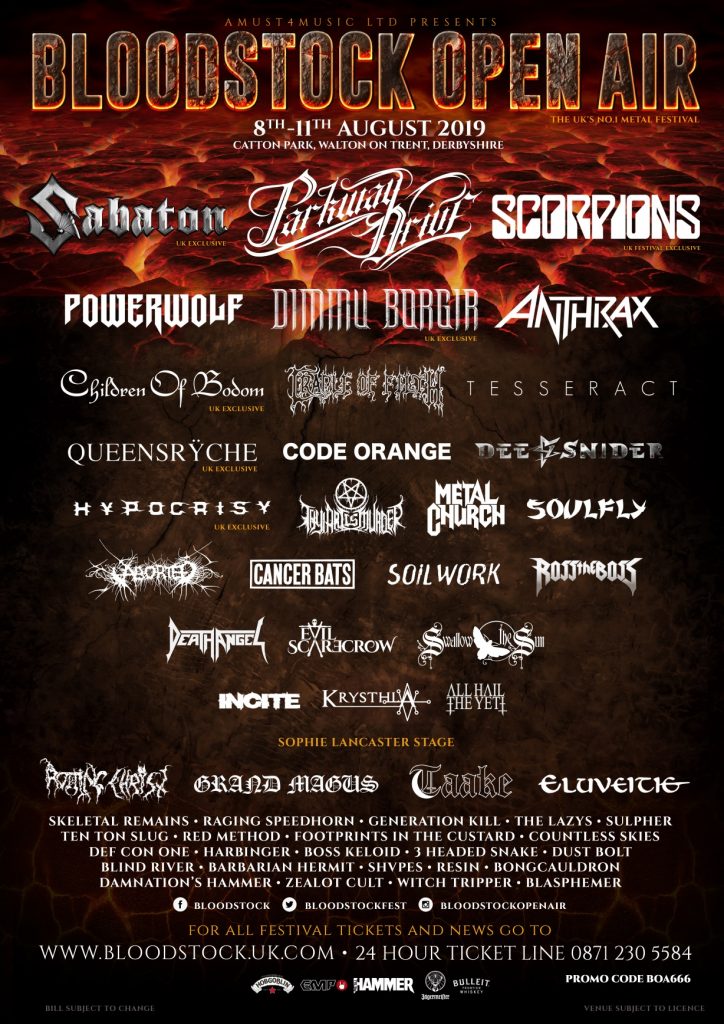 For more info: www.bloodstock.uk.com