Post-hardcore lot Chiodos have revealed the details on their upcoming fourth studio album.
The group will be releasing Devil on April 1st as the first release through their drk/lght records imprint in partnership with Razor and Tie. The album will also be the first full-length release featuring newly returned vocalist Craig Owens and drummer Derrick Frost. Owens gave a few words on the new album:
"Devil isn't something I thought long and hard about. It is something that hit me, and hard. I asked myself if I was brave enough to stand behind such a strong, emotionally evoking word.. and I knew right then, that was it. This title is not to be confused with the muscled, red horned man surrounded by fire. This is about the temptations of everyday life; the things that become regrets; the moments where you are forced to make a choice that will determine how it is that you look at yourself for the rest of your life. This album is my definition of Devil."
Check out the new song, Ole Fishlips Is Dead Now, below!
Check out the artwork and track listing below!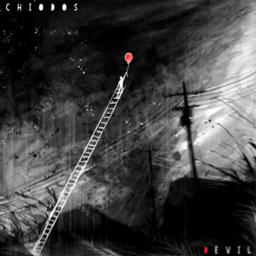 1. U.G. Introduction
2. We're Talking About Practice
3. Ole Fishlips Is Dead Now
4. Why The Munsters Matter
5. 3 AM
6. Sunny Days & Hand Grenades
7. Duct Tape
8. Behvis Bullock
9. Looking For A Tornado
10. Expensive Conversations In Cheap Motels
11. I'm Awkward & Unusual
12. Under Your Halo
13. I Am Everything That's Normal