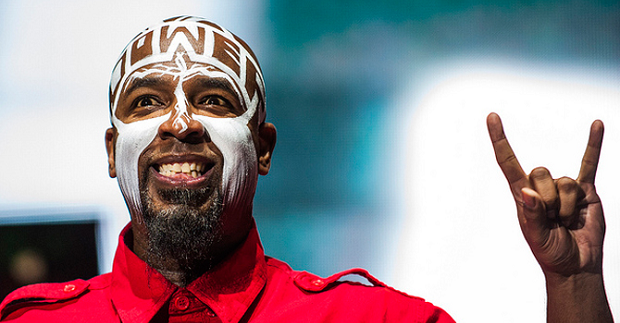 Hip-hop artist Tech N9ne has gained the respect of his peers and is known for his genre-spanning output. Slipknot and Stone Sour front man Corey Taylor appears on 'Wither' from his 15th album  'Special Effects' .
Tech N9ne told Loudwire:
He [Corey] knew, man. He said he loved the title off the top and I let him hear the verses and it was like, 'Wow, I got ideas. I can do it like this!' I'm like, 'F— yes!' It was a while after that before he recorded it. I was like, twiddling my thumbs like, 'Oh, I really need this, I really need this.'

The day before they were about to go fly, he sent that [vocal track] back and he said, 'I can feel the wrong coming up through the cracks of my heart again.' I'm like, 'Wow!' I didn't even know, dude! It's like, it touched him the same way, I guess. He said, "What am I supposed to do? / Do I just keep faking f—ing forsaking? / Everything I am, another pissed motherf—er with a fist and a plan? / Oh, but you're making me do this / I can scream while you stand there clueless / If you're listening I've made up my mind /
Take another step and I'll snap this time!" I'm like, 'Damn!'
Check out the track below:
Corey Taylor had this to say about Tech N9ne:
Tech N9ne is f**king awesome! I think he's one of the most talented rappers out there. He's consistently killer, and he's extremely smart and clever. I loved working with him. We did something really cool".
'Special Effects' is out on May 4th
Slipknot will headline Download Festival on June 12th.