This is the first full-scale Download Festival since 2019, and wouldn't you know it – organisers have made a lot of improvements to the site in terms of accessibility and sustainability.
Listening to their fanbase, The Village has moved closer to the arena – and now will be on hard ground. Hallelujah!
This also means it is closer to the access campsite, with visitors not leaving the solid ground also makes it water-proof.
Trees for Cities are Download Festival's latest partner, introducing Circular Camping. This offers upcycled camping equipment (including tents).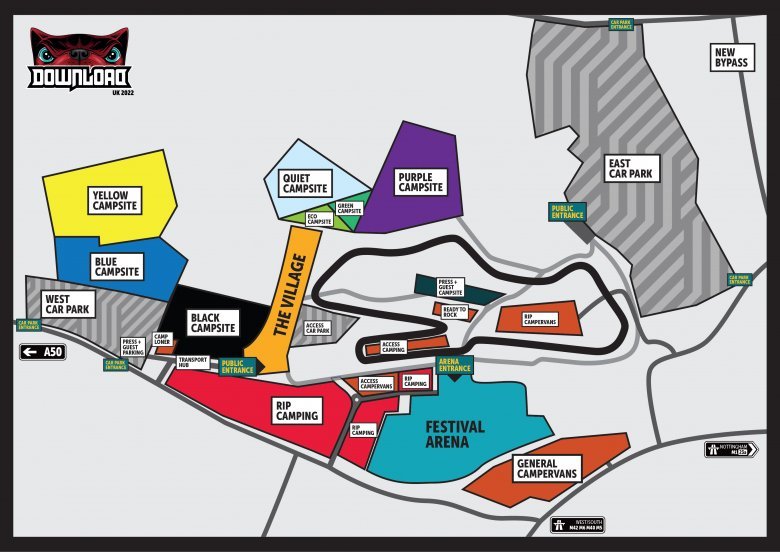 One of the biggest bugbears of major festivals is the walking distance so this year's festival will see distances decrease with new campsite locations. This includes the new Castle Donnington Bypass and the introduction of the East Car Park.
Festival Republic MD, Melvin Benn, had this to say:
"It's 58 days from today until the opening of the campsite gates. It will be a massive 1092 days between Tool closing on the 16th of June 2019 and Heriot playing those first guitar chords on June 10. It is time for the Download Community to REUNITE!"
Download Festival 2022 takes place on June 10-12 at Donington Park, Leicestershire. Headliners are KISS, Iron Maiden and Biffy Clyro. The line-up also includes Deftones, Korn, Spiritbox and many more.