A summer without festivals is not something that I would have ever thought could happen. As an avid festival-goer who was once called 'Tent Girl' from her top 5 submission to Download's old video series 'The Lowdown', who has been known to attend more than eight festivals per year, and well…. run's a rock and metal website! I absolutely feel your lack-of-festival pain. For many festivals are what we look forward to all year! We spend months preparing. It's the place we go to have a great time with our friends, where we feel like we can dress however we want and we will be understood by others. It's our Download Family! Our chance to let loose, to rock out to our favorite bands – And when that headliner absolutely kills it and everyone around us is singing their hearts out, we know in that moment, that we are truly in the place that we belong.
It hurts that we won't be at Donington this year, however the community of fellow Downloaders are still here to stay. I say let's make a pact! On the days between 12 – 14 June where Download once was, let's set up tents in our living rooms or gardens! Let's put on those festival outfits that we were looking forward to parading around in! Let's watch Download TV!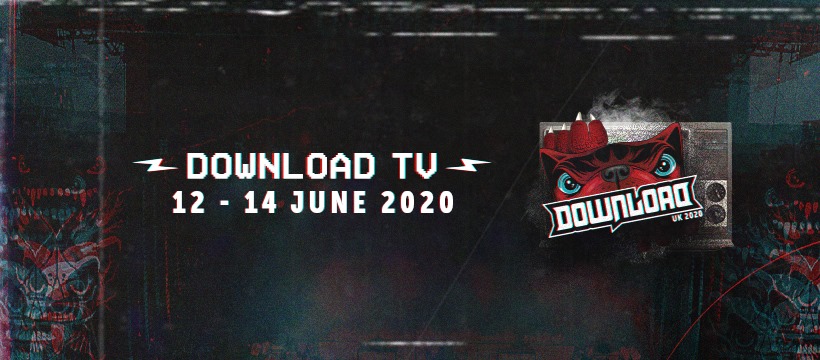 Download have been working hard to bring us 'Download TV' over the festival weekend. They will have three daily shows of 2-3 hours worth of music, special interviews, unseen performances, exclusive footage, and so much more.
The shows will be broadcast across the Friday, Saturday, and Sunday, in the hope of recreating the weekend from the safety of your own homes.
Download is set to announce the line-up for this special Download TV broadcast soon, stay tuned!
Email me your virtual festival preparations and set-ups, to be featured in our zine! vicky@ramzine.co.uk.