Canadian thrash metal band Endless Chaos has now made their recently released EP 'Rejected Atrocity' available to pre-order on vinyl. The EP was released for download only on the 4th March. The vinyl is limited edition with only 200 copies made.
Jordan Dorge explains: "The artwork done by Putrid Matt harnesses the true imagery of Rejected Atrocity and Total Re-Animator Worship!"
Track Listing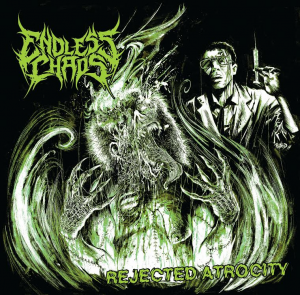 1. Rejected Atrocity
2. Sacrificial Ritual
3. Condemned To the Pit
Pre-Order 'Rejected Atrocity' on Vinyl here.