Evil Scarecrow have announced extensive touring for late 2018 right through until 2019. This comes ahead of their Lost In Antartarctica album, due from Dead Box Records scheduled for release later this year.
Tour dates for the first part of the year are as follows:
Saturday 6th January 2018, Yardbirds, Grimsby
Saturday 17th February 2018 – HRH Metal, Birmingham
Saturday 12th May 2018, Ibiza, HRH Road Trip
Friday 6th July 2018, Amplified Festival, Gloucester
Friday 13th July 2018, Rock And Bike Festival, Derbyshire
And for the Lost In Antartarctica tour see the poster below.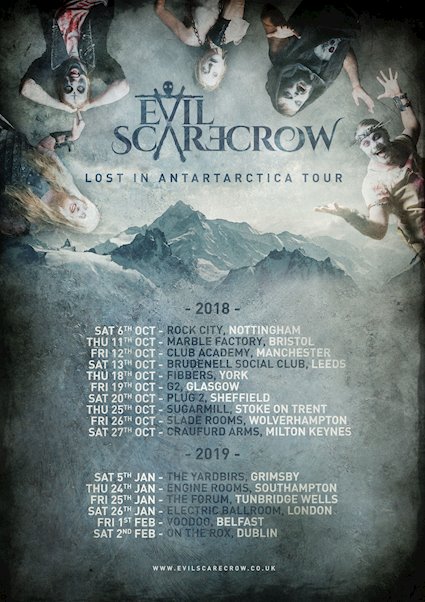 For previous news at Ramzine on Evil Scarecrow where they discuss their new album click here.