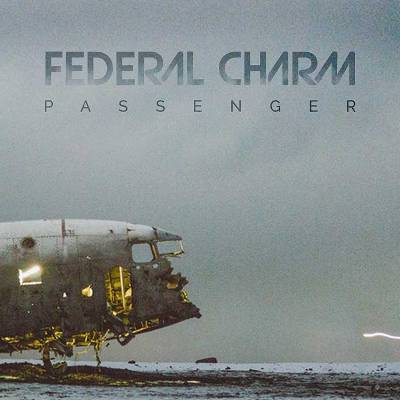 'Choke' is the first single to be taken from Passenger, Federal Charm's forthcoming third studio album that will be out Friday 14th September. However, fans who pre-order the album will receive 'Choke as a digital free instant gratis track.
Passenger was recorded, produced and mixed at Willow Terrace Studios in Manchester.  The record was co-produced by the band with John Simms (Hidden Colour Audio) who also engineers fellow Stockport band, Blossoms.
"John was really good to work with," said Federal Charm guitarist Paul Bowe. "He's highly technical, has a great set of ears and commands an invaluable ability to locate and add that missing ingredient to make a song stand out from the crowd."
While wanting to retain the band's previous natural sound, it's said they also wanted to create an exciting new sonic platform for the band's new vocalist, Tom Guyer. To this end the band spent more time than any other of their previous albums by developing the material and taking the songs into new territory, tone-wise. It's a heavier album," remarked Bowe. "There was no way to tame the beast."
As noted at Ramzine previously, Federal Charm will tour the UK co-headlining with The Bad Flowers this September, ensuring the release of Passenger will be timely with CDs available for purchase at shows, while the album can be pre-ordered by clicking here.
"The new album is a personal account of the band's creative journey over those last 18 months," said Bowe. You can listen and watch the brand new video for Federal Charm's new single 'Choke' here at Ramzine.
For UK tour dates click here.