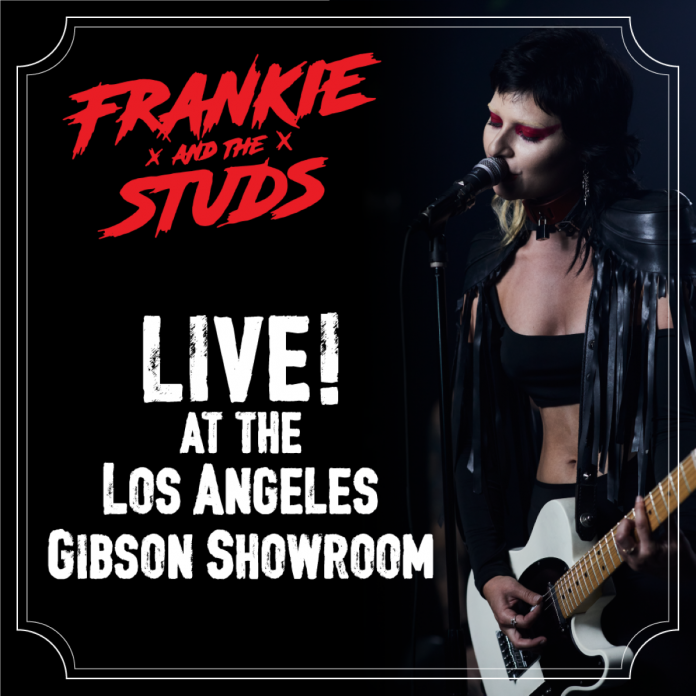 To celebrate the release of '(Not Your) Victim', Frankie And The Studs invite you to join them – virtually speaking – at the Gibson Showroom in Los Angeles for an exclusive, fully electric live show!
Taking place on 2nd and 3rd October, these are free events but with limited numbers – So you need to make sure to RSVP asap!
That ticket will also give you exclusive access to a live Q&A. And, should you wish to make a donation and/or purchase some of the brand-new designs in their merchandising store after the show, 10% of the proceeds will go to the totally amazing @chicasrockerassela.
For more information click on this link and get your RSVP sent in either here or here.
And, if you don't know what to expect from this Hollywood-based rock & roll band check out their brand-new video for '(Not Your) Victim' right here at RAMzine.
It's out now through Punktured Media, and you can stream it here on Apple and here too.