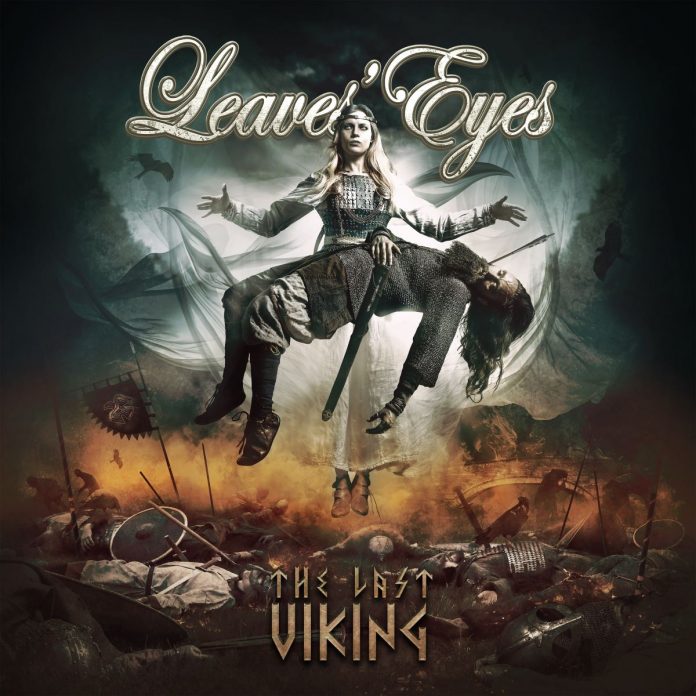 Leaves' Eyes has released 'Chain Of The Golden Horn' as their brand new single – It is the second track from their forthcoming album The Last Viking due for release on 23rd October on AFM Records.
The Last Viking will be available as a 2-CD Digipak (incl. Instrumental Bonus-CD), 2-CD Digipak Collector's Edition (including instrumental Bonus-CD, alternate cover artwork & hand signed autograph card), limited Gtf. Vinyl (pinewood green, hazy orange – limited to 533 units each) and limited hardcover art book (Exclusive cover, 30x30cm, 60 pages, limited album, Viking Spirit DVD featuring the original film documentary about the growing Viking re-enactment scene that Fronter Alex and the band has been part of for many years, Studio Making Of, official Video clips, Soundtrack Bonus-CD & hand signed autograph card – limited to 1066 units).
For more about Leaves' Eyes and The Last Viking at RAMzine click here.