RIP FVK
Following the departure of vocalist/ guitarist Kier Kemp – FVK (Fearless Vampire Killers) decided ti call it a day.
They have announced their farewell show, alongside Kier, will be at London's Underworld on October 30th.
The band released in this statement:
"It's always difficult knowing how to close the book on something that was so important. Despite various emotions involved, we all agreed that we wanted to do the best by our fans and a fitting farewell was what was needed. So we'll be doing this one show – with Kier too – at the Underworld in Camden. We can't think of a better place than this as it's been home to so many great shows for us! Expect an emotional and hopefully fun night all round complimented by the brilliant supports,all chosen by us from bands that have played a big part in our story. See you there!"
Support comes from former tour  buddies ZOAX and Ashestoangels.
FVK have cancelled all other remaining live dates, including Leeds and Reading Festivals.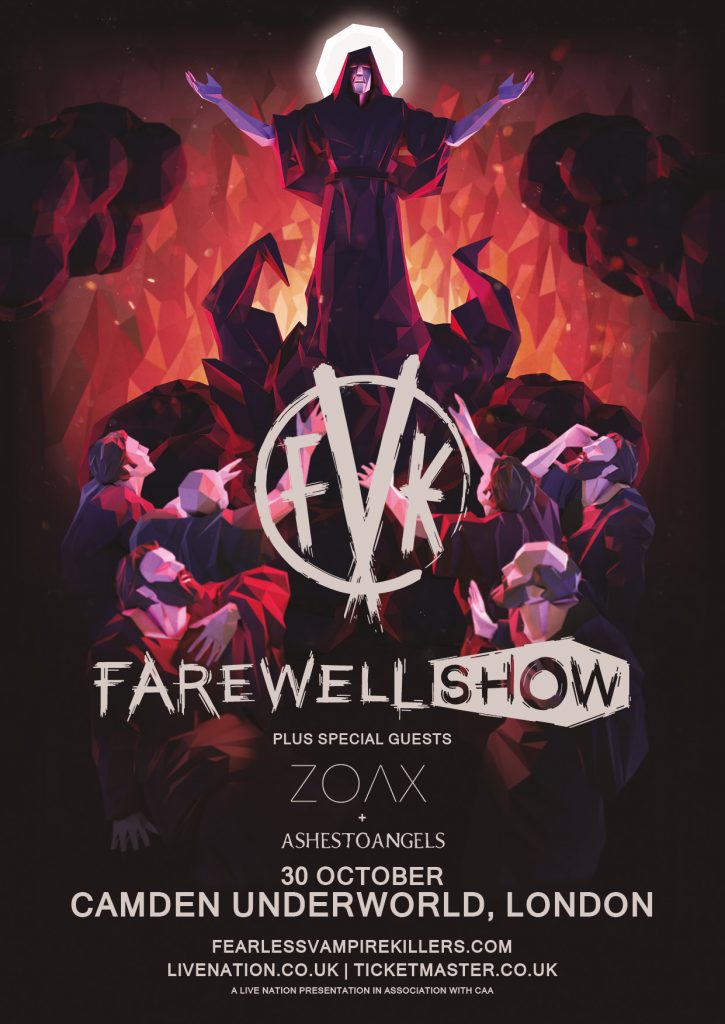 Just to remind us how awesome this band ere, here is one of their classics, All Hallows Evil: