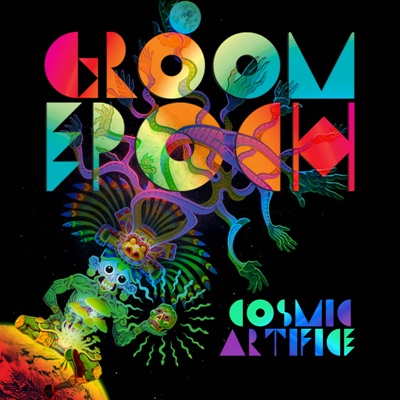 Groom Epoch have released the single 'Cosmic Artifice' ahead of their second album Solar Warden, that will be out on Golden Robot Records in 2018.
'Cosmic Artifice' weaves guitars in a meandering shuffle, with a vocal narrative that comes on like former Soft Machine frontman Kevin Ayres in weary punk mode, or Nick Cave taking on the role of Leonard Cohen in a psychedelic A1 guise, where assorted goings on slowly percolate.
Groom Epoch was put together as an eclectic gathering of musicians by Richard Ploog, formerly drummer with The Church. Ploog himself showcasing a variety of skills as singer, songwriter, and drummer as well as being producer for the band.
The band features some of Australia's most iconic musicians such as former Go-Betweens' violin and auto-harp player Amanda Brown, former Died Pretty members  Brett Myers on lead guitar and keyboard player John Hoey, ex-Lime Spiders bass player Phil Hall, and rhythm guitarist Ash Wanders, among their all-star cast.
The band purposely kept under the radar playing only select shows when releasing their first album Scalar Trails. With the global release of Solar Warden plans to extend their horizons are due by Groom Epoch.