As if 2019 wasn't a big enough year for Yorkshire four-piece Hands Off Gretel: an epic album, a headline UK tour, a new album for front-woman Lauren Tate, they have already announced their next release – The Angry EP.
The band told us in a statement this was all the songs performed live, but never released. The statement reads:
"WOOP!! We are so excited to be launching our new 3 Track EP that we recorded a few months ago at Tree House Studios with James Pinder! After a lot of people asked us to record the tracks 'She Thinks She's Punk Rock N Roll', 'Don't Touch' and 'Bigger Than Me' (songs that didn't make the album) we decided to hit the studio and bring them to life for you! It's LOUD, it's NASTY, it's all you need in 2020".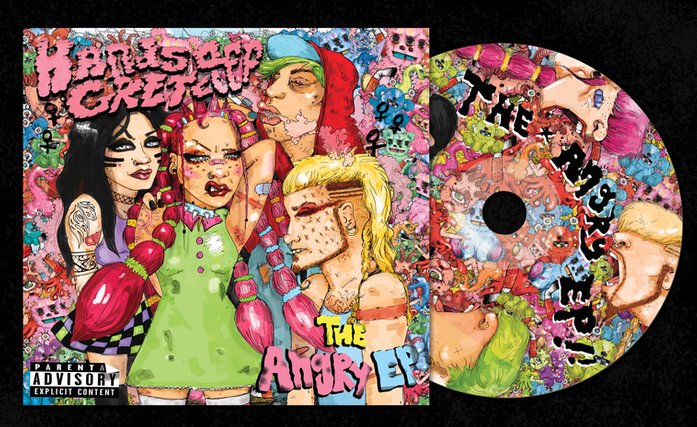 The EP will be released on white or 4-panel digipack CD and will be released on March 9th. Pre-orders are available now via this link.
HOG has also announced an extensive UK headline tour for 2020. Check out the dates below: