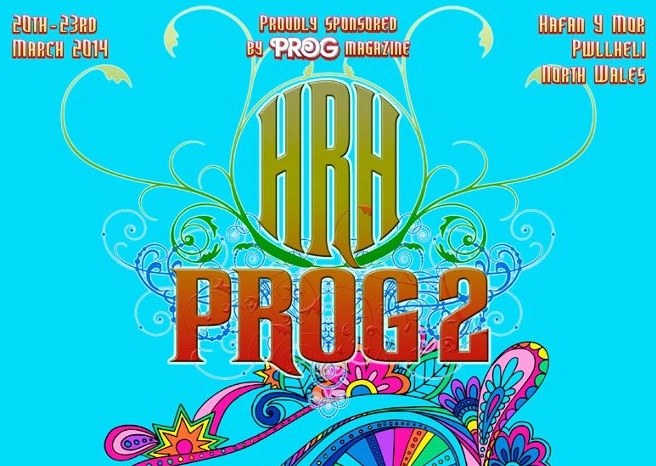 In association with PROG Magazine – Hard Rock Hell presents – HRH: PROG Festival 2! The festival in March 2014, takes place in the usual venue Hafan y Môr Holiday Park, Pwllheli, Gwynedd, North Wales.
HRH: PROG give us a good mix of new and classic artists. This is something that we at RAMzine really admire and support as our mission statement is: "To showcase new Rock and Metal music! And celebrate the old!". We can see this is clear with classic singer Fish who is most famously known for singing in British prog band  Marillion, a band that has sold over 15 million albums. Newer rock band Arcane Roots are also on the bill. We have caught them at a few festivals this summer and made the following statement –"This music is deep, full of expression. It might be a small crowd, but with every note that they play and every world that is sung, I get the impression that Arcane Roots love what they are producing". I believe we are in for a treat! See full line-up below: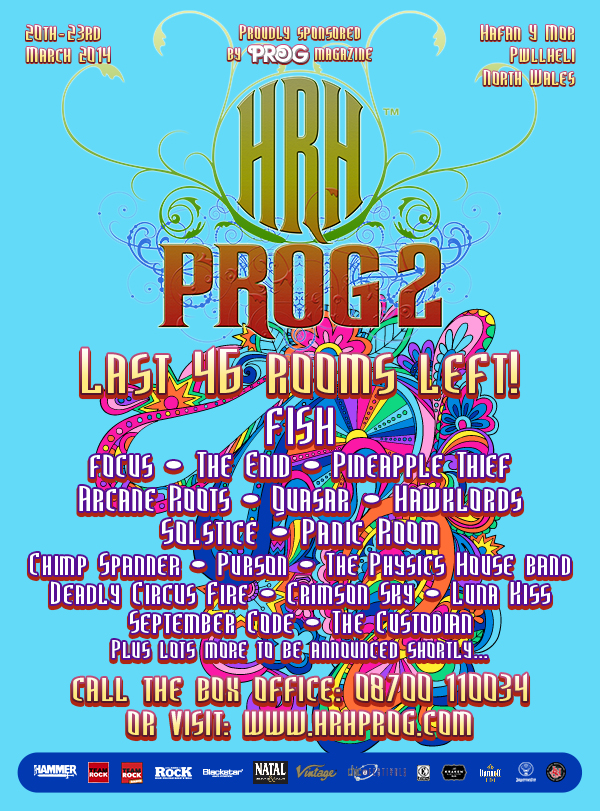 Gage the atmosphere, see below video which features last years highlights:

Tickets are available now from www.hrhprog.com or telephone the box office on 0203 287 6684.