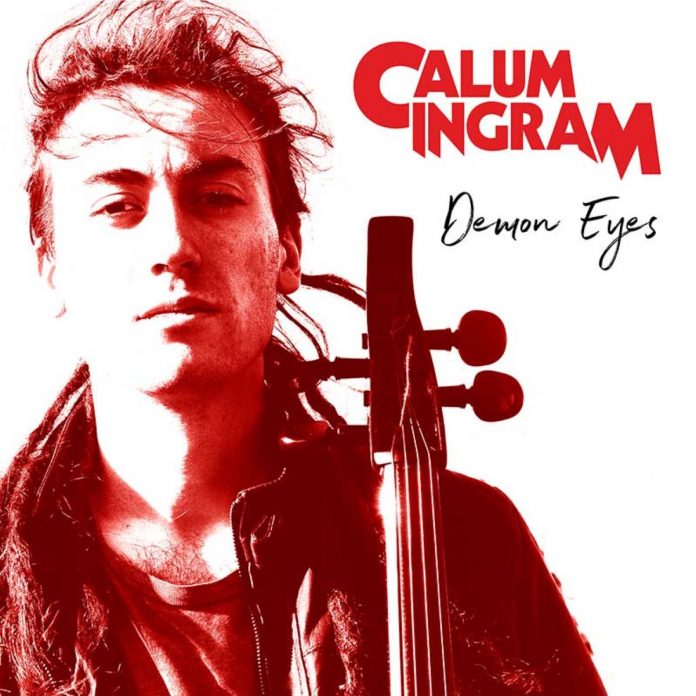 Alternative rock and roots cellist, singer and multi-instrumentalist Calum Ingram has released his latest single, 'Demon Eyes'.
"I wanted to delve deep with this one, not only emotionally, but into my love for blues and roots," explained Ingram. "I wanted to show that blues is still a way to show hurt in the modern world."
Apparently, the song is about a relationship with someone who tried to demonise control and manipulate Ingram. It is something that cuts deep in his world, and maybe always will.

Blues and roots music always had a strong part to play in his life along with his growth in music. The likes of Albert King, Johnny Winter, BB King and Rory Gallagher had captivated him. "I've always felt the feeling of raw pure emotion from the blues," he said.

"I wanted to push the boundaries on contemporary blues and roots. Try to do something fresh and new but at the same time keeping true to what the blues is all about. Roots are born to grow!"

'Demon Eyes' is intended to takes you through a journey of love, loss and perseverance. "The track, to me, is a symbol of always believing in yourself no matter how bad the situation is, there's always light on the other side.
"I am all about pushing the envelope while keeping integrity with various traditions of music," said Calum Ingram. Judge for yourself, and watch the music video for 'Demon Eyes' here at RAMzine.