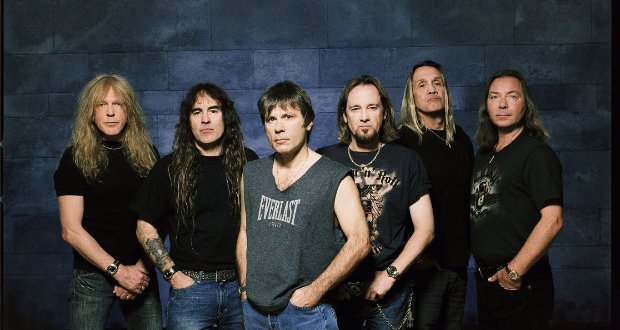 Iron Maiden have been the first band announced for Download Festival 2016, and in a worthy position as the final act for the festival.
The announcement confirms the headline slot to be the only confirmed UK show of 'The Book of Souls' World Tour. Maiden are no stranger to the legendary rock Mecca that is Donington, with a previous headline appearances during the Monsters of Rock years in 1988 and 1992, with the '92 performance realised as a live album/video titled 'Live at Donington'. Coming back in what was now Download festival in 2003, 2007 and 2013 as headliners.
Never a dull moment was had through so many headline appearances, with the fans of Download being treated to something rather special with a legendary warbird Spitfire fly over in their last performance there. Not being a band to rest on their laurels, Bruce Dickinson is cooking up something rather special for their 2016 show, with a hopeful fly past of Download in their new Ed Force One.
Dickinson said: "Download is a very special place for us. Not just because it's always great to play on home turf but because there's a truly unique vibe there. It's the very heart of England and of metal, so a fitting place for Iron Maiden."
Bruce Dickinson recently battled cancer and got the all clear, so this will be a superb performance from one of the hardest working men and bands in the business. As fans know from the release of 'Flight 666′, Iron Maiden will be flown by the adventurous front man, only now it will be in a Boeing 757-400, almost twice the size of the Boeing 757 used previously as Ed Force One, this will most definitely be a stark difference to flying the commercial aircraft and old Great War Fokker Dr1 triplane Dickinson is used to flying, he is currently in training for his license to fly the renowned Queen of the Skies.
The Book of Souls released in September this year was the 16th studio album, and the bands first double studio album release, debuting at number 1 in the UK and more than 40 other countries.
Tickets for Download 2016 go on sale at 9am on 23rd of October.