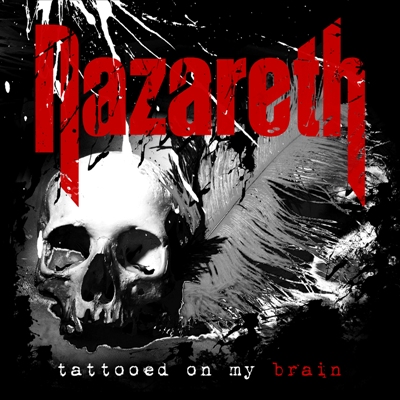 Celebrating their 50th Anniversary this year, Nazareth mark the occasion with Tattooed On My Brain, an album of hard rocking numbers by the legendary band who've scored many an international hit single in their lengthy career. The band's 24th full length album, it is the first to feature new vocalist Carl Sentance (ex-Persian Risk, Don Airey).
Founding member and bass guitarist Pete Agnew said: "What I know and expect is that this record, because of our new line up, will come under the highest scrutiny of any record in Nazareth's history and after that, hopefully be judged as one of the best of Nazareth's career. While there is always going to be hints of the classic Nazareth sound on our albums, when you consider that all the musicians have been playing classic Nazareth songs for most of their lives, what is fresh, and inspired the new songs and new approach, is the fact that we have a new singer: Carl Sentance.
"You can change band members and still keep pretty much on the same road, but there is nothing that changes a band's approach so definitively as the sound, style and performance of a new frontman. It also influences the way the other guys write songs because mostly when you write a song for the band you have in mind whether it will suit your singer's style and how he'll sound singing it. And of course, with Carl we have not only a new singer but a great new songwriter as well, so the whole project was always going to be fresher than a new laid egg, given all these ingredients we had to work with. Tastes fantastic, by the way."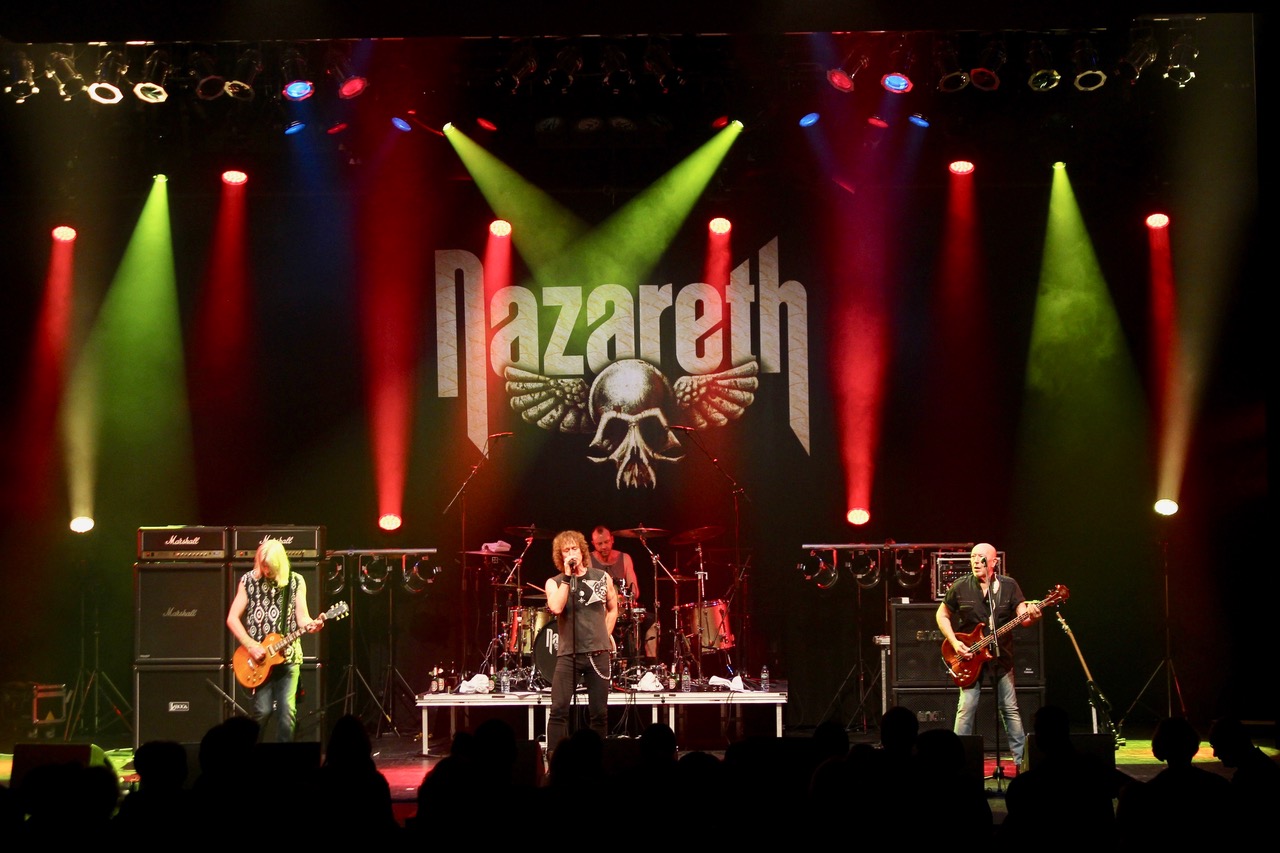 Nazareth first got together in Dunfermline, Scotland back in 1968, releasing their eponymous debut album in 1971. The band broke through to a larger audience when, after supporting Deep Purple on tour, they released the Roger Glover-produced Razamanaz album in early 1973.  A string of hit albums including Loud 'N' Proud, Rampant, and Hair of the Dog alongside chart busting singles such as 'Broken Down Angel', 'This Flight Tonight' and  'Love Hurts followed, cementing the band's legacy with the band continuing to release albums and tour the world constantly, albeit with far too few UK dates.
Original singer Dan McCafferty left the band in 2014 for health reasons and gave his blessing for Sentance to front the band, joining his long-time cohort Peter Agnew, Agnew's son Lee on drums (who replaced Darly Sweet when he passed away in 1999) and guitarist Jimmy Murrison who's been with the band since 1994. The band now rejuvenated, Tattooed On My Brain is said to show their roots, but also sees them progressing forward .
Tattooed On My Brain was produced by produced by Yann Rouiller and is due for release through Frontiers Music srl on October 12, 2018. The album features the following tracks: 'Never Dance With The Devil', 'Tattooed On My Brain', 'State Of Emergency', 'Rubik's Romance', 'Pole To Pole', 'Push', 'The Secret Is Out', 'Don't Throw Your Love Away', 'Crazy Molly', 'Silent Symphony', 'What Goes Around', 'Change' and 'You Call Me'. It will be available on CD, LP, and digital formats and can be pre-ordered by clicking here and an exclusive 2 x LP Red Splatter Colour Vinyl version available by clicking here.
'Pole To Pole' has also been released as a video that you can watch here at Ramzine and will be available as an instant download with all digital pre-orders and on all streaming services.