Guitar goddess Orianthi has announced she will be releasing her new album, Heaven In This Hell, on March 11th via Spinefarm records.
Many will recognise Orianthi as the current guitarist for Alice Cooper's touring band but has also lent her talents to the likes of Prince and Michael Jackson.
Heaven In This Hell will be Orianthi's third solo release following 2007's Journey and 2010's Believe. Orianthi has said "I am so proud of this album because it really showcases my style of riff heavy rock and energetic blues" and "The success of Believe helped to give me credibility and afforded me the freedom to create the kind of album I have been wanting to make."
Check out the album artwork and track listing below!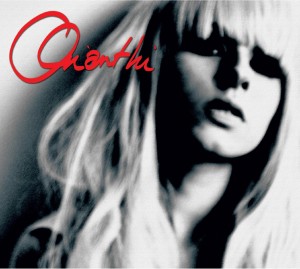 1. Heaven in this Hell
2. You Don't Wanna Know
3. Fire
4. If You Think You Know Me
5. How Do You Sleep?
6. Frozen
7. Rock
8. Another You
9. How Does That Feel?
10. Filthy Blues
11. If You Were Here With Me
The iTunes edition of the album will feature 2 bonus tracks.
Heaven In This Hell is available to pre-order from here. Orianthi will be playing as part of Alice Cooper's band for his only UK performance of 2013 at Cropredy Festival in Oxfordshire where he will headline the first day of the festival.