New Yorkers Palehound have revealed when their latest single will be released.
With a new expanded line up, the band now consists of Ellen, Thom, Ben and Max. Formed during the fall of 2013, they have since expanded on the sound of their last EP Bent Nail. Kitchen 7″ will be the first single to be released from all four members of the group. Consisting of not only four dear friends but also four great musicians, they have evolved quickly in the short time they have been together. Check out the single artwork below!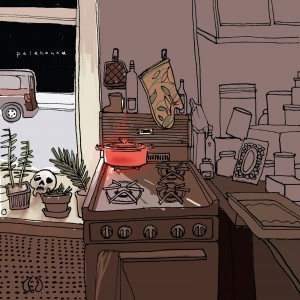 Kitchen 7″ will be released on the 25th February through Exploding In Sound Records on limited edition vinyl and as a digital single.