Scotland's Anchor Lane release their new single 'Dead Run'on R7 Records this coming Friday 17th January.
The song was written by the band alongside Ricky Warwickof Black Star Riders, The Almighty and Thin Lizzy fame. The frontman also added backing vocals to the chorus.
"When writing 'Dead Run', Ricky and I explored lyrics we had written about people in our lives who had struggled with addiction," said Anchor Lane's own lead singer Conor Gaffney. 
"It was a special moment when we realised that we'd both written lyrics at different times which worked so well together and that really gave us a strong foundation to build on."
'Dead Run' is takenfrom the band's debut album Casino that will be out at the end of them monthon Friday 31st January. You can pre-order the single by clicking here and the album by clicking here or at the band's website here.
"Toby really wanted to capture the power and energy of the track," said drummer Scott Hanlon of Casino producer Toby Jepson's work on the track. "We recorded every take fully live with minimal overdubs. By the end we were exhausted but it was worth every take.
The band has a number of live dates coming up, that are listed below.
ANCHOR LANE LIVE DATES
Sat 25 January: Bradford, Nightrain: Plus support.
Sun 26 January: Giants of Rock, Minehead.
Wed 29 January: Swansea, The Bunkhouse: Plus support
Thu 30 January: London, Black Heart – With Scarlet Rebels & Revival Black
Sat 15 February: Bathgate, Dreadnought Rock – With Quiche & Pyro.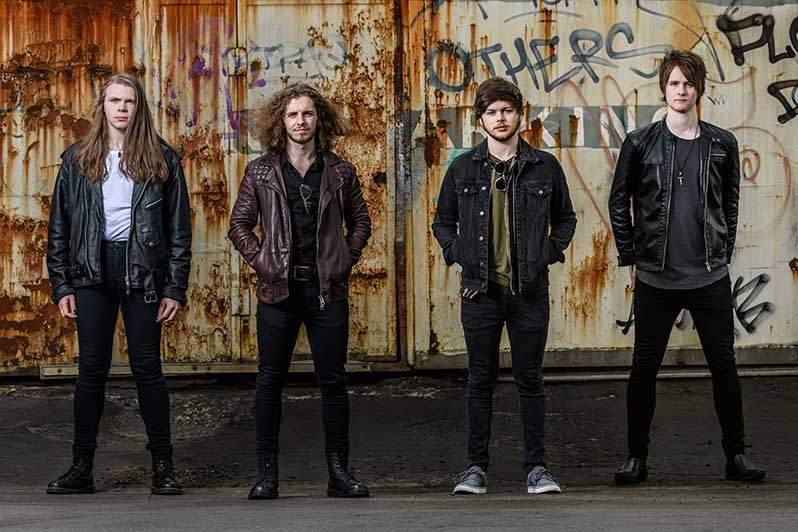 For more information on Anchor Lane at RAMzine click here.