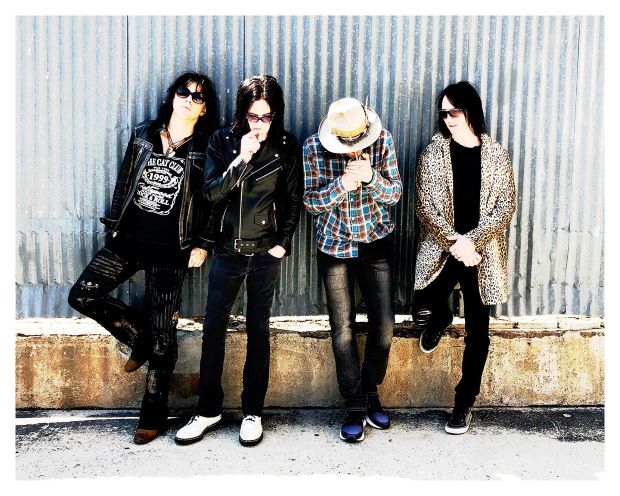 With more lineups changes than hot dinners have been spewed back up again on the Sunset Strip, 30 years down the road, LA Guns are going strong… Both versions of the band!
Formed by guitarist Tracii Guns and bearing his name (a moniker that also still lingers in Guns 'N Roses) but with the rights to the band name seemingly owned by both him and drummer Steve Riley since 2006.
Guns, Riley and British vocalist Phil Lewis (formerly of Girl) were all part of the band during its heyday hit period. The vocalist having played with both versions currently operating, until 2016 when he sided with Guns, the pair of them touring the UK last year in support of their then current long player.
Now it's Riley who's in the recording studio, having just signed a new record deal with Golden Robot Records.
Alongside Riley (who had previously played in W.A.S.P.) on drums, percussion and backing vocals is former Faster Pussycat bass player Kelly Nickels, backing vocalist and occasional harmonica (Also from the band's MTV era), lead guitarist Scotty Griffin who joined in 2007, and lead vocalist and rhythm guitarist Kurt Frohlich.
With more than 30 years' worth of noteworthy material, Steve Riley's LA Guns are scheduled to release their new album in 2020. Will a UK tour also be in the offing from this version? Time will tell.