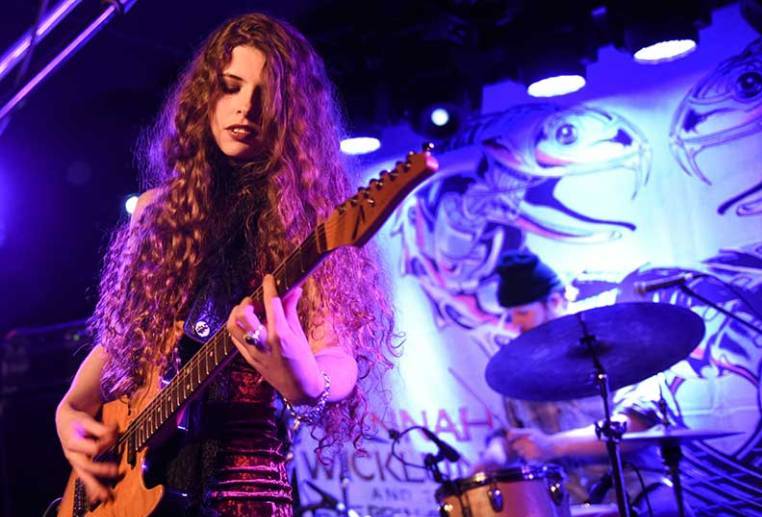 Touring under the Roadstars moniker this October is hi-octane double bill presentation from Planet Rock and The Gig Cartel in the form of Hannah Wicklund & The Steppin Stones and Gorilla Riot, touted as two of the most exciting new prospects in the world of blues rock.
Hannah Wicklund & The Steppin Stones are fronted by a 21-year-old powerhouse guitarist, vocalist and songwriter. The South Carolina-born, Nashville-based artist formed the band when she was only eight-year-old and has since performed over 2,000 shows including festival appearances.
Joe Bonamassa described her as "a kaleidoscope of blazing guitars and searing vocals" and her latest album has been given comparisons to the work Susan Tedeschi and The Pretenders' Chrissie Hynde. "Once we started writing some songs, I saw that she had a real, raw talent and had a love of classic rock music and blues," said producer Sadler Vaden. "I wanted to honour that in making this album, but also add a little modern edge to it."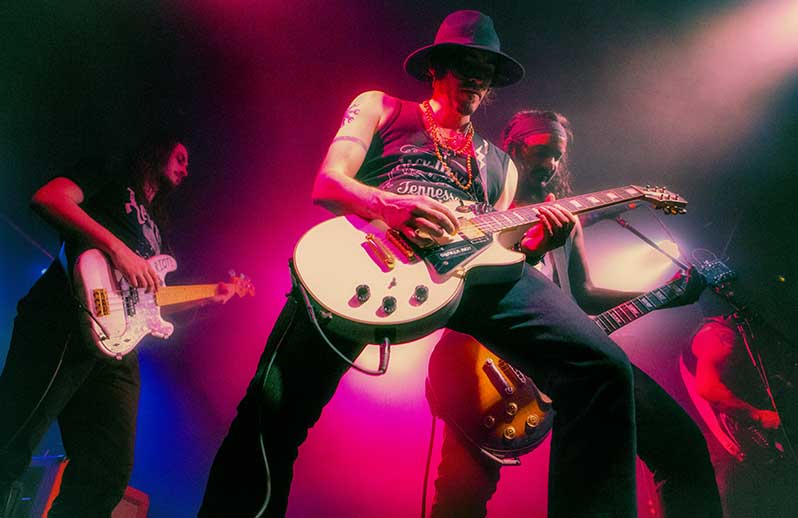 Sharing the limelight on tour, with the bands alternating as headliners is Manchester rock band Gorilla Riot. Frontman Arjun Bhishma formed the band, creating a 3-prong guitar attack with multi-part harmonies. Featuring himself, Liam Henry and Charly T on guitars and vocals), alongside bass player James 'Deggy' Degnen.
The band debuted in 2017 with the acclaimed Six Shots Down EP and live they play raucous blues-based rock, combining elements of grunge, stoner and country to create a full-on high energy rock show.
Tickets are available from The Gig Cartel & the 24-Hour Box Office by calling 0844 478 0898.